Chronicle of the quarantine by the coronavirus | Day 6: Intimacy among strangers | Society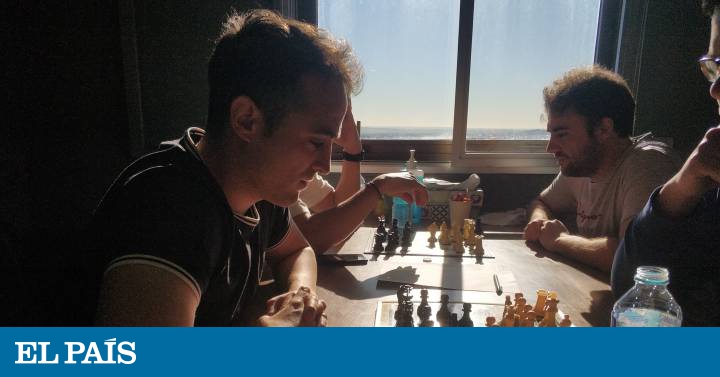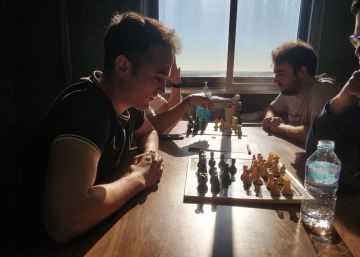 "5. They have been enabled a common area to eat (if they do not want to do it in the room) and leisure.
The graph of coronavirus 2019-nCoV infected in China rises, vertical and threatening, quadrupling SARS figures in seven months. The long-awaited plateau that indicates the end of the beginning is still not intuited. Only those repatriated from Wuhan have found ours: the Iberian. At its central point this Friday we celebrate our sixth day of quarantine. With the peace of mind of 21 negatives for 21 people, each day is a step towards normalcy. At least ours.
The land promised by the code of conduct, a leisure room, has become the nerve center of life on the 17th floor of the Gómez Ulla military hospital. There, among the things to snack on, the mountains of books and a microwave there is a table transformed into a scene of vibrant chess duels. The black and white board happens to be the first resource to scare the boredom, to the point that, seen closely, the horses seem to gasp exhausted before the ceaseless movement. The interns have even started a tournament in search of the best player. The writing of this newspaper prevents me from running for the necessary commitment: even in the quarantines there are priorities that forgive me Maestro Leontxo García.
In this room a group of strangers meet, who have nothing in common - or nothing less - than their nationality and, above all, the fortune of having been in the same city at the same time. The coexistence shakes the conversations to the sway, beginning by general questions until entering in recondite territories, not by its gravity but quite the opposite: it is in the triviality where the individual waits. We have only known each other for a week, but I know that Cristophe likes to finish his meals with some custard, and that the first scoop makes him sigh and look up at the sky - the roof - in gratitude. Oliver baby Coke at all hours, although here it has had to give up ice and lemon. Dácil, meanwhile, yearns for the arrival of more cheese wedges.
One of the reasons why less friendships are made with age and less depth is because exposure to intimacy spaces is reduced. Think, among all the people you call "friend", how many bedrooms you have seen. I thought about it the other day, while watching a few minutes of the Granada-Valencia Cup, when Manuel Vela took me out of my self-absorption to invite me to put my feet in his bed and thus be more comfortable. Even so, my proposal to tattoo a coronavirus has been received, for the moment, in silence. Tomorrow I'll try again: everything in here is only a matter of time.