Chrome simplifies managing payments and passwords without syncing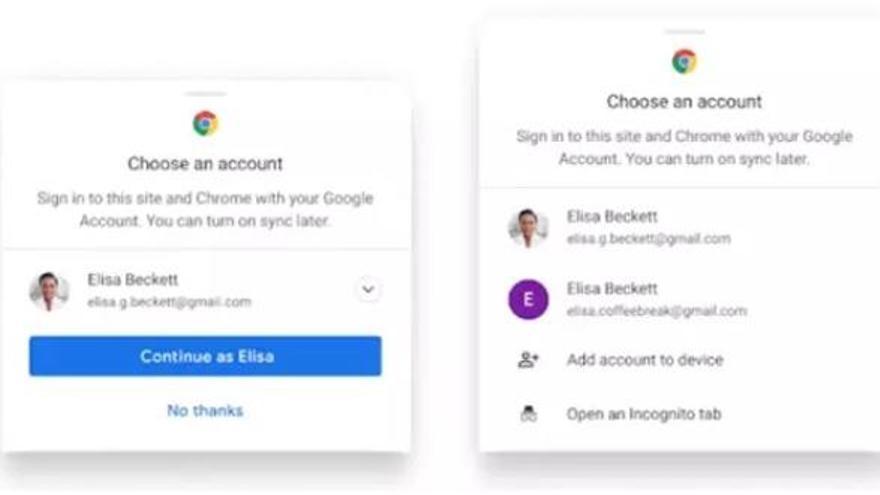 Google has announced changes in Chrome that will simplify the management of payments and passwords to users who have signed into a Google account, without the need for synchronization.
Chrome users on Android they will be able to log into a Google service, such as Gmail, with a single touch and without having to enter the credentials again access, "even when they're out of sync," as the company has reported on the Chromium blog.
However, users will have the ability to log in without saving the account on the device, and will even be able to start a temporary browsing session by going directly to incognito mode. The simplification of the login will also allow faster access to payment details saved in the Google account.
Google explains that in this case, the browser will only ask to confirm the CVC of the card bank or that the user uses biometric identification. In addition to payments, Google has also simplified the management of saved passwords in Chrome, just by logging in, whether there is synchronization or not.
This means that the user can autocomplete passwords on sites you previously saved to your account, and when you save a new password, the browser will let you choose where you want to save it: on the device or in your Google account. In the latter case, the user will be able to access it on all their devices.
These changes will be implemented in "the next few weeks and months" in Chrome for Android.