Christie's to sell a Pîcasso painting valued at 46 million in New York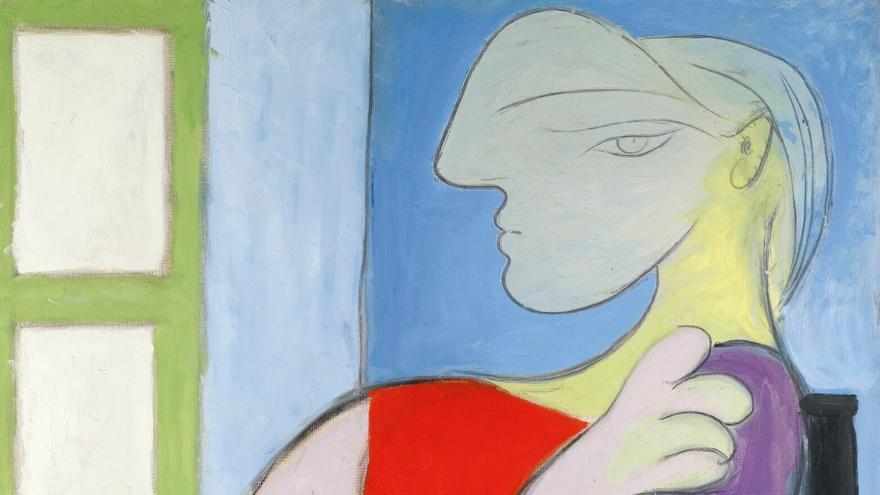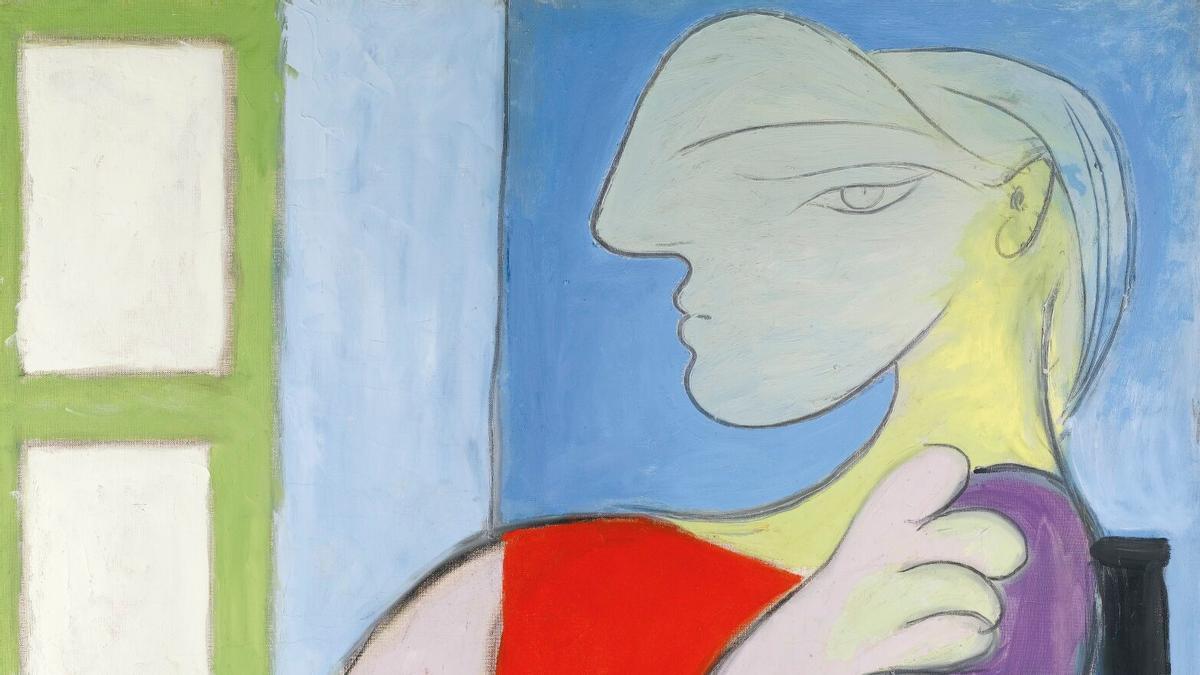 A monumental portrait painted by Pablo Picasso of his muse and lover Marie-Thérèse Walter It will be auctioned on May 11 in New York, where it is estimated that it could reach 55 million dollars (46.3 million euros).
The piece, "Femme assise près d'une fenêtre (Marie-Thérèse), 30 October 1932 (1932)"It is almost five feet high by 1.14 meters wide and will headline Christie's prominent 20th-century art auction, the company said in a statement.
In the curvilinear cubism painting you see a Marie-Thérèse, that he met Picasso at the age of 17 when the painter was 45, sitting in a black chair in front of a window, dressed in red and green, and his limbs painted lilac.
One of the reasons that make the painting attractive is the date, since it was painted in October 1932 at Picasso's Château de Boisgeloup, in Normandy, and is part of a series of portraits of Marie-Thérèse that were exhibited in the exhibition "Picasso, 1932: Love, Fame, Tragedy" , which in 2017 and 2018 was seen at the Tate Modern in London and at the Picasso Museum in Paris.
In 1932, known as "the year of wonders" by Picasso, the artist created more than 100 pieces, many of them representing his young lover, who on most occasions appeared naked or partially clothed.
"As one of the most groundbreaking and influential artists of the 20th century, it is more than appropriate that this exceptional painting leads the inauguration of the new format of the 20th century art evening sale," the co-director of the Department of Art of the 20th century explained in a statement. Christie's 20th Century, Vanessa Fusco.
Fusco refers to the recent change announced by Christie's, which revealed that as of this year it would replace its traditional auctions that it titled "Impressionist and Modern Art" and "Postwar and Contemporary Art" for "XX Century Art" and "XXI Century Art".
The painting goes on sale after a decline in sales of major works of art at auction during 2020.
According to figures from the specialized medium Artnet, the sale of works at auctions fell by 25% last year, although the most affected sector was Modern and Impressionist Art, where sales of pieces of more than 10 million dollars fell by 41% .