Christian Gálvez: "Hannah 'is a story of justice and humanity»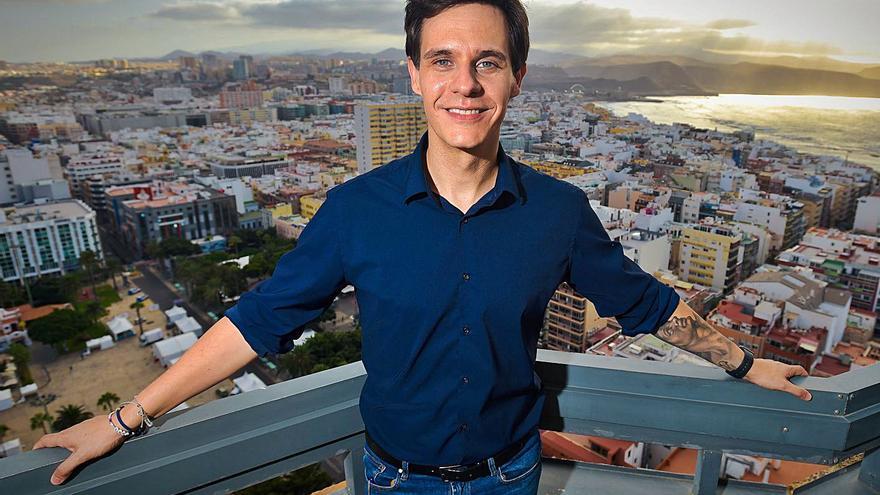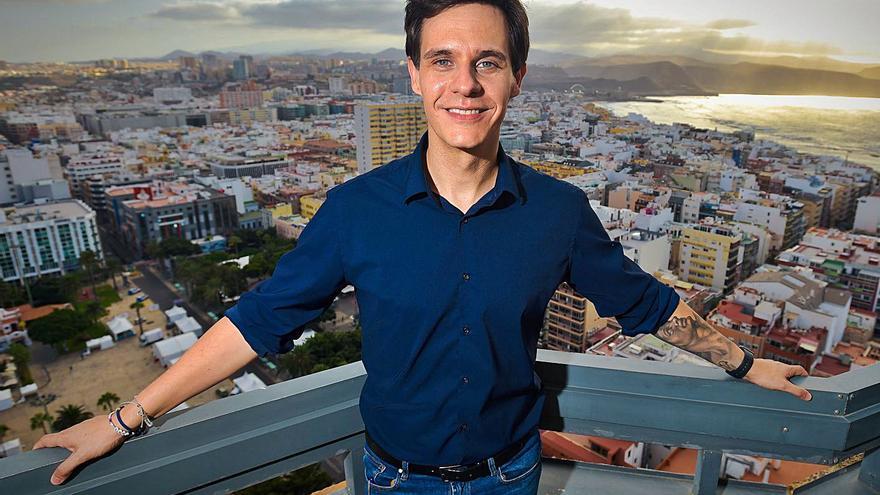 What was the motivation that led you to write Hannah?
There were several motivations, the first was wanting to distance myself from what I had been doing so far, which was to write about the Renaissance and it was very comfortable for me, but I had nothing to prove, I had nothing to learn and I wanted to challenge myself as a writer . And the reason for writing the exploits of the Nazi consul in Florence Gerhard Wolf is that it was a question of justice. I have been living in Florence for a long time but no one had dared to write its story beyond a journalistic essay back in the sixties, and I wanted to tell in novel format how a German guy, who was forced to be a Nazi, saved not only the art and bridges of Florence, but also the life of human beings.
Why did you choose Nazism as a backdrop?
I did not choose Nazism, I chose the figure of a man, and that man's life was framed in the very complicated situation that Italy experienced during Nazism, let us remember that he lived an exceptional case. Overnight they went from being allies to being enemies. Before the fall of Mussolini, suddenly all those Florentines who had been toasting with German agents became the enemy, it was a matter of life and death, they did not have time to prepare, and he wanted to tell the story, but not so much for the II World War, but how the Florentine people lived that change. But that story could have been set in Florence or Las Palmas de Gran Canaria in World War II, the Civil War, or in a post-apocalyptic future. History is a history of justice, of humanity, after all.
But it is not by chance that it is in Florence, loves Florence, you have to know its cobblestones, although it returns to another time …
No, no, it's not a coincidence at all. Well, of course, in Florence I do not consider myself a tourist, I know where to find the cheapest meat, but it is a matter of walking, putting aside the selfies and Instagram, and reading the pieces of history that are on the walls . And it so happens that on the Ponte Vecchio, in addition to being the wonderful sculpture of Benvenuto Cellini, there is a plaque honoring the life of Gerhard Wolf as a citizen of Florence. I wanted to investigate about him and the truth is that there is very little. A plaque dedicated to a hero on a bridge over the Arno river, and his life was a bridge between Italy and Germany, and perhaps that is why they never wrote so much about him because, in the end, for the Germans he was a Nazi, and of course We Nazis do not speak, and for the Italians he was not the Nazi, he was the German hero who had saved the Italians, but there was no writing either because he was German. He was a guy who walked between two waters and who was suspended on a piece of stone on a bridge … Perhaps his life was a metaphor, precisely about the place where the plaque was placed.
There are also female characters in the story …
Yes Yes. I wanted to risk, there are two timelines, 1943 in Italy and 2019 here in Spain, and I also wanted to put myself in the shoes of a contemporary girl, and I think it is also risky because it is to tell your beta readers: do you speak like that when we don't? we're? It is doing an exercise in empathy, it was a process from the narrative point of view, not only in 2019, but in 1943 there are also very, very powerful characters who are the ones who click the main male character.
How did you manage to put yourself in the shoes of the female characters?
It is knowing how to listen …
But the feelings he transmits about them …
It is that in the end we are human beings …
Don't you think it's different?
Well, you are born with two super powers. One is dancing and the other is intuition. In the end, we are much more basic in that sense, yes we can play to create intuition in fiction, and possibly for me intuition in fiction is something more trivial, but in real life it may be much closer to you What I do is surround myself with very good friends who like to read and ask them if they see it as credible and I ask them: would you talk like that? Would you tell your friend this? Would you talk about this boy in this way ? We speak of A or B, for you it is from A to Z. And that complexity is on the one hand very powerful and, on the other, it is very interesting.
Are you afraid of the comparison with Anne Frank?
No, no, not at all, I would fear comparisons with Schindler's List, but I would not fear them, it would be an honor. Anne Frank is a diary, and in fact the authorship, to this day, is disputed, but no one doubts that there was a girl who suffered the horrors of the Holocaust, the persecution and the tragic end, but as Anne Frank's diary, she gets in doubt. As for Schindler, he was a hero, but we must not forget that he partly took advantage of the work of the Jews. Yes, he saved them, but he made money out of it. In the end they are people who walk a tightrope, between the light and the dark, and many times they have to make forays into the dark in order to shed a little light. I mean, if some Nazi had suspected that Schindler or Wolf were helping the partisans, the Republicans, the… well, they would have ended their lives. In fact, Gerhard Wolf, was watched for a time, therefore he worked with his hands tied.
How much do you normally spend documenting yourself for your books and how much did you spend in this case?
It depends, I cannot compute the previous ones because everything that I documented for Leonardo, it served me for Miguel Ángel, it will serve me in the future for Rafael, even for rehearsals. In Wolf's case, we stayed for almost a year. And I say we were there because it is still a team effort, the Italian Embassy in Spain helped me, the Institute of German Historical Archives in Rome … I was helped by institutions that could not find much either because in the end everything burned or everything disappeared. It has not been easy to trace the life of this man. Then David Tutaev's journalistic essay, The Man Who Saved Florence, also gave a glimpse of Wolf's life through letters and writings, and through what others wrote about him, and it was not easy. I have had the opportunity to live in Florence for a long time and I always dive in two bookstores, the Giorni and the Alfani, which are in the acknowledgments of the book, and they were the ones that also provide me with material, especially self-published of people who lived through the deportations to the concentration camps from Italy, who had edited their own texts and that in the end I was able to find them. In other words, in the end the research work is a team effort.
How much fiction is there and how much did the work have to feed imagination to unite the findings?
I always say the same thing, the moment a reader doubts if what I am telling really happened or not… then the author has won. If the line is blurred so clear that it can make the difference between reality and fiction, then we have won … What happened is real, to whom it happened is where I draw the imagination of the characters, but even the part of 2019, which is Hannah investigating the story of her Italian Jewish grandmother, a fictional character, but how much of reality does she have? How much is Hannah like the Christian who is investigating Gerhald Wolf? Because what Hannah investigates is what Christian investigates …
In a way … Hannah is Christian …
Don't ask me uncomfortable questions and I won't have to lie… -he jokes.
Okay, there is part of Christian in Hannah …
Man, sure … In everything, but Hannah, one more point.