Chopin's possible homosexuality infuriates Poland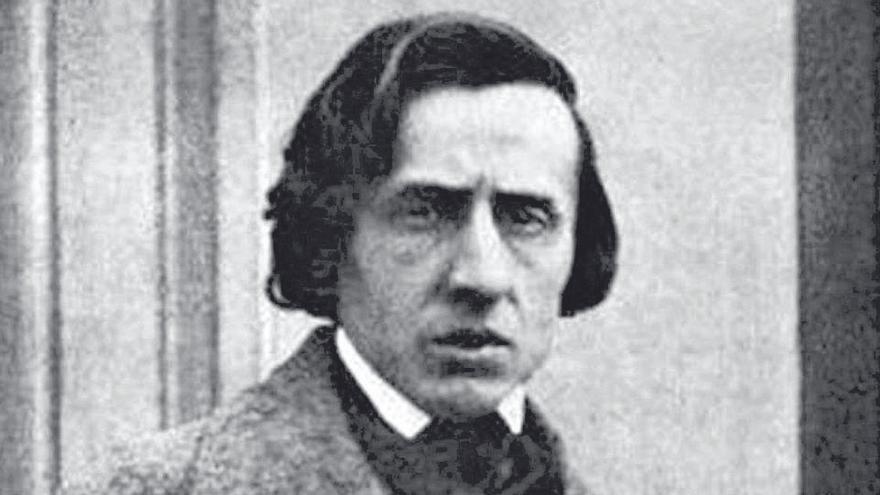 Last December the radio podcast of the pianist and researcher Moritz weberproduced from Switzerland deeply angered Poland. In it, the also music popularizer argued that Chopin was homosexual and as evidence he provided several fragments of homoerotic lettersAmong them are those that the famous Polish composer directed to his friend Tytus Woyciechowski, to whom he expressed his desire to kiss him on the mouth. The news and its impact on Poland, which is experiencing a stage of virulent homophobia (The ultra-conservative and ultra-Catholic Kaczynski governs), they were soon picked up in The Guardian or even on CNN. The Mallorcan musicologist Antoni Pizà, who is also a contributor to the Bellver cultural supplement that publishes this newspaper, has just published an extensive article on the issue in the latest issue of L'Avenç magazine.
"I contend that he could have been homosexual. And that Chopin is not an asexual being as we have been wanted to sell, but he had a normal sexual life. The second point that I highlight is that throughout history it has been heterosexualized. It is true that there is little evidence that he was homosexual, but there is very little real evidence that he was heterosexual. Has been heterosexualized and could be liked by both men and women"says Pizà, who attends this newspaper by phone from New York.
In the article, the Mallorcan specialist points out that the homosexual relationships of the composer who took refuge in La Cartoixa de Valldemossa "are systematically evaded in most writings about him and are often considered a sin of youth, a youthful phase prior to heteronormativity ". So much so, that Weber himself maintains in his podcast that in Chopin's letters the pronouns of the object of desire that were in masculine were translated into feminine.
In any case, Pizà denounces that there continues to be homophobia in the XXI century because Chopin's possible homosexuality is an issue that "stings and scandalizes." Together with Weber, the musicologist prepares a dossier in order to outline an extensive study with extensions on the issue that would be published in a music magazine. For this, Pizà has contacted more than 30 Chopin specialists from all over the world to collaborate in his investigations. "No Polish experts have answered me, some for homophobes and others for fear. The English-speaking teachers have all been very polite and have told me that they did not have time and that surely there was nothing new to add to the subject. Only a few people replied that they would make their contributions. Nobody wants to remove this issue and it is something that irritates and surprises me in the XXI century ", comments the musicologist, who already pointed to a possible Chopin homosexuality ten years ago in an article . "This is not a new topic, it already bothered when it was commented the first time, now there has been a scandal again and in ten years it will irritate Poland again, where Chopin is a kind of national hero ", he concludes.