Chinese pneumonia: WHO monitors the progress of the new virus that has already crossed two borders from China | Society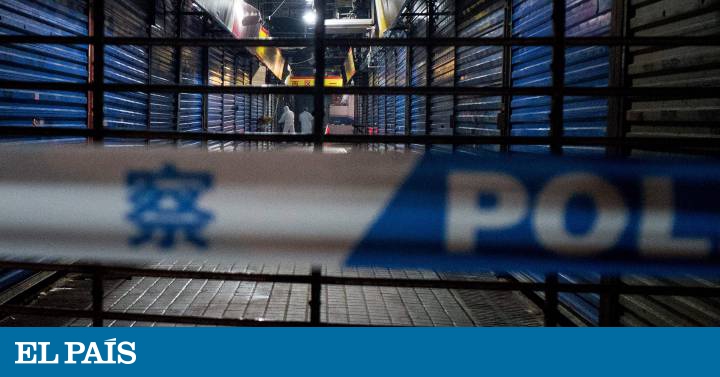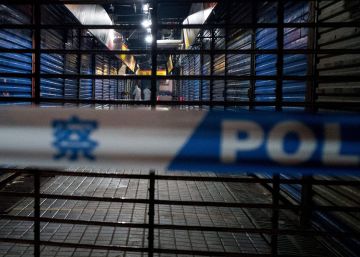 Scientists begin to call it the Wuhan virus, in reference to the Chinese city where it was born. There, in a market, it is suspected that the microorganism first jumped from an animal to a person. Since it was discovered, the last day of 2019, has caused at least 41 infections, it has claimed a life and it has already crossed two borders: first that of Thailand and, this same Thursday, it has arrived in Japan in the organism of a 30-year-old man who had been in the Chinese town, but not in his market. This begins to draw as possible a scenario that researchers considered unlikely: that the virus is capable of transmitting among humans.
The World Health Organization (WHO) works with networks of experts and researchers to coordinate the surveillance, epidemiology, diagnosis, clinical care, treatments and routes of transmission of this virus, of the SARS family. This, also originated in China, caused in 2002 the death of more than 700 people. It was fatal in approximately 10% of cases, although it varied greatly among population groups: among the youngest there were almost no deaths, while among those over 65 they reached 50% of those infected.
Although in principle, "it does not seem as worrisome as SARS", in the words of the virologist Volker Thiel, scientists work to unravel the complete sequence of the new microorganism to know all its characteristics and prepare a response. The international medical community knows that at any time, a new virus or its mutation can cause a serious pandemic in the world, what they call "disease X" This does not seem to be the case: WHO has listed the risk of expansion as high within the country, moderate in the region and globally low. "But we must be prepared in case the outbreak expands," says Thiel, a researcher at the University of Bern.
The first case that left China was recorded last Monday in Thailand: a 61-year-old woman who remains stable and says she was not in the market either. Dozens of people in Singapore, South Korea and Hong Kong who have become ill after visiting Wuhan are or have been under surveillance, although for now none has tested positive for the new coronavirus and its ailments were due to other pathogens. In the case of Japan, the patient spent four days hospitalized and was discharged on Wednesday.
WHO has pointed out that "it is not surprising" that there are cases outside of China and that "there may be more in the future", so it has called on all countries to improve coordination and maximize prevention measures.
As detailed by Carrie Lam, head of the Hong Kong Executive, a team of experts from the territory has visited Wuhan to obtain first-hand information about the outbreak, "at the invitation of the National Health Commission." His latest data encrypts the total number of positives to date at 41, six of them serious condition and seven already high. The fatality victim is a 61-year-old man who died on Saturday as a result of complications from the infection. Those affected have shown symptoms similar to those of pneumonia, with fever and difficulty breathing. Local authorities in Wuhan say that there have been no new positives on homeland since last January 3.
The task is now double. On the one hand, on the ground, when closing the market where the outbreak occurred it is intended to cut new transmissions. It is also necessary to track other possible outbreaks, which would be a possible cause for those infected who did not step on this stage. On the other hand, in laboratories, after sequencing the virus, its 30,000 nucleotide chain must be studied to compare them with existing viruses and know their differences and similarities. It is known to be a coronavirus of the SARS and MERS (Middle East respiratory syndrome) family that in 2015 it ended with 449 lives, but not a mutation of these. From the latter, carried by camels, there is a trickle of cases since then, always transmitted from these animals to humans.
Epidemics are much more complicated to stop if they can be spread among people, something that is still unclear in this case. This, says Isabel Sola researcher at the National Biotechnology Center of the CSIC, depends on mutations suffered by viruses, which are initially in animal reservoirs, very often of bats. "Coronaviruses have an RNA sequence, which gives them great genetic variability, and changes by mutations and recombinations that give them new properties. If a change appears that gives the ability to infect an intermediate animal, that virus will jump. And the same happens between these and humans. But it is not enough that he has mutated, there has to be contact, an opportunity to take that leap, "explains Sola.
Concern about the Chinese New Year
Recent doubts regarding the transmission mechanisms of the virus have fueled social concern. Even more considering the proximity of Chinese New Year, celebration that will take place on January 25. On the occasion of this national holiday, it is tradition that people return to the family home – although many others choose to travel outside the country -, in what it means the largest human migration in the world with more than 3,000 million trips. In 2002, the Chinese government already chose to reduce vacations from one week to just one day, to restrict movements and reduce the chances of spreading SARS.
Experts point out that the authorities of the region have learned the lesson, so the protocols developed then have already begun to be applied. While in 2002 the reaction of the Chinese government was to hide the epidemic, this time they reacted quickly, launching a research team and applying isolation measures from the outset.
Preparations for the exodus next week have already begun. Chinese hospitals accumulate protective material and many have erected isolation chambers. Countries such as Thailand – which usually receive about 800,000 Chinese tourists during this holiday – Indonesia, Australia, Malaysia or Singapore, all of them usual destinations, have put in place their own security measures. These include the establishment of controls at all airports that have connections to Chinese cities and the installation of scanners terms to monitor the temperature of travelers.