China's richest man who made his fortune selling water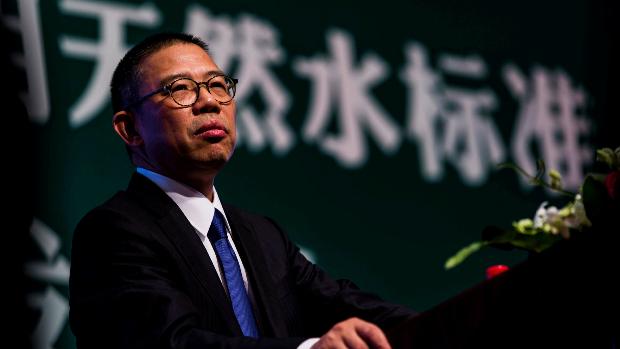 Correspondent in Beijing
Updated:
save

When you think of businesses to get rich on, water is not exactly one of the first to come to mind. But that's just what he's done to Zhong Shanshan the richest man in China. As the founder and owner of the popular bottled water brand Nongfu, his fortune soared last month when his company went public in Hong Kong. According to the calculations of the Bloomberg agency, its capital, which in August amounted to 20,000 million dollars (16,930 million euros), practically tripled to 58,700 million dollars (49,693 million euros). A rain of millions, watered of course with his Nongfu water, which led him to dethrone Jack Ma, founder of the online sales giant Alibaba, and Pony Ma, owner of the technology Tencent, in the empire of Chinese tycoons.
Perhaps because he has not enriched himself with the most thriving industries of today, such as technology or construction, Zhong Shanshan is not a typical tycoon. In fact, they call it «lonely wolf»Because he leads a very low-key life and doesn't rub shoulders with other billionaires.
Born in 1954 in Hangzhou, precisely the same city as Jack Ma, he had to leave school because of the «Cultural Revolution»(1966-76). After having his education interrupted, he found a life in construction, in a newspaper and finally selling drinks. In the new China of progress and openness, but also of the pollution that its frenzied industrialization has brought, water became one of the most precious consumer goods because no one drinks from the tap. Founded in 1996, his company has grown by selling purified water, but not mineral, to diversify into other sectors such as pharmaceuticals. Benefited by the pandemic, your company Beijing Wantai, which manufactures coronavirus screening tests, also went public successfully in April because it is developing a vaccine with two universities.
With such operations, Shanshan has also risen to the second place among the wealthiest tycoons in Asia, only behind Mukesh Ambani, owner of the Indian corporation Reliance.
But glory is likely to be short-lived by the upcoming IPO of Grupo Ant, Alibaba's finance and technology division. Thanks to Alipay, China's most widely used mobile payments app alongside WeChat, it is estimated to raise more than $ 30 billion (25,364 million euros) in what will be one of the largest share offerings in history. Despite the tremendous economic impact of the coronavirus pandemic, the number of Chinese billionaires has increased this year thanks to the Stock Exchange.