China's record surplus due to Christmas and pandemic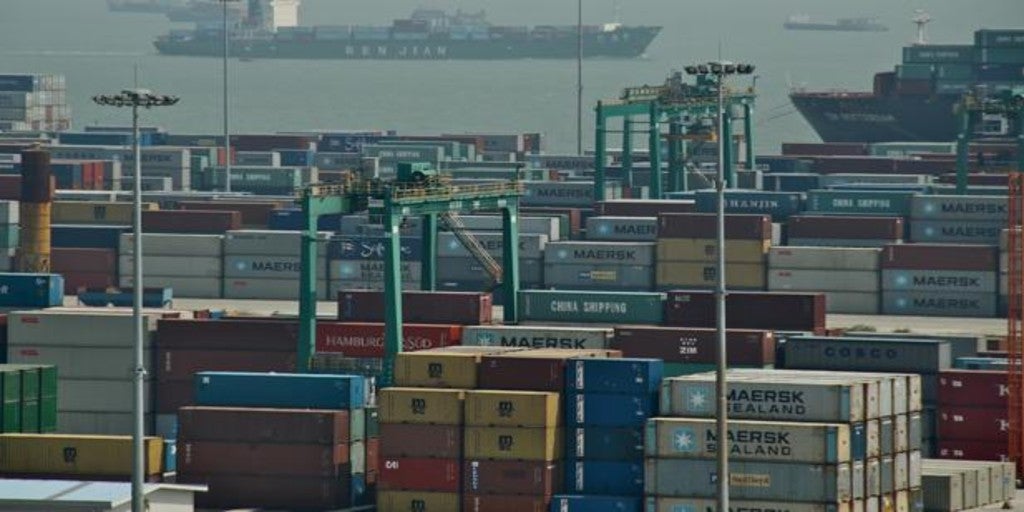 Beijing
Updated:
save

Along with the still large international purchases of medical supplies due to the coronavirus pandemic, the Christmas campaign China's foreign trade has skyrocketed to all-time highs. According to official customs data released on Monday, its exports amounted to 268,000 million dollars (220,000 million euros) in November. With a year-on-year growth of 21.1 percent, it is almost double that of the 11.4 percent in October and its highest increase since February 2018. For their part, imports totaled 192.6 billion dollars (158.635 billion euros) . As they rose by only 4.5 percent year-on-year, below expert forecasts and up to 4.7 percent in October, China's trade surplus rose to $ 75.42 billion in November (€ 62.133 billion). ), a record number since these data began to be collected in the 1980s.
According to Reuters, the bulk of Chinese exports were electronic devices, which rose 61.9 percent year-on-year. With most of the planet still subject to lockdown, movement restrictions and telecommuting, there is a huge demand for home appliances this Christmas. In addition to these devices, exports of medical machines, including assisted breathing ventilators, grew by 38.4 percent. For their part, sales of plastic items, such as special protective suits, soared 112 percent.
In these eleven months of the year, textile exports, which include the inevitable masks, mark an increase of 33 percent. In addition to the need for all these items to face the pandemic, many other producing countries are still plagued by the coronavirus. For this reason, they have not been able to resume their production like China, where there is an astonishing normality after the control before the summer of the epidemic in its epicenter of Wuhan.
In total, the Chinese trade surplus in these eleven months amounted to 460,000 million dollars (380,000 million euros), 21.4 percent more than in the same period last year and one of the highest in history.
Despite the trade war and its political tensions, the United States was the largest market for Chinese exports in November, which rose 46 percent year-on-year to $ 51.9 billion (€ 42.777 billion). Although imports also rose 33 percent to $ 14.6 billion (12 billion euros), largely due to the agricultural purchase agreement signed in January, the trade surplus with the US continued to inflate 52 percent. year-on-year to 37.3 billion dollars (30.5 billion euros). According to the newspaper "South China Morning Post", this amount is 74.8 percent more than in January 2017, when Trump occupied the White House with the promise of ending the trade imbalance with China. Although the economy worked for him until the coronavirus arrived precisely from China, which he could not control due to the lurch of his disastrous management, fate has wanted his largest trade deficit with the "global factory" to be in November, the same month in which he has lost the elections.
Exports to the European Union they also rose 8.6 percent year-on-year to $ 37.5 billion (€ 31 billion), while imports rose 4.5 percent to $ 26.2 billion (€ 21.6 billion). In total, China's trade surplus with the EU swelled 20 percent to $ 11.3 billion (€ 9.3 billion). With these figures, the Asian giant confirms its recovery while the rest of the world suffers the ruin of the coronavirus.