China strengthens its growth after the coronavirus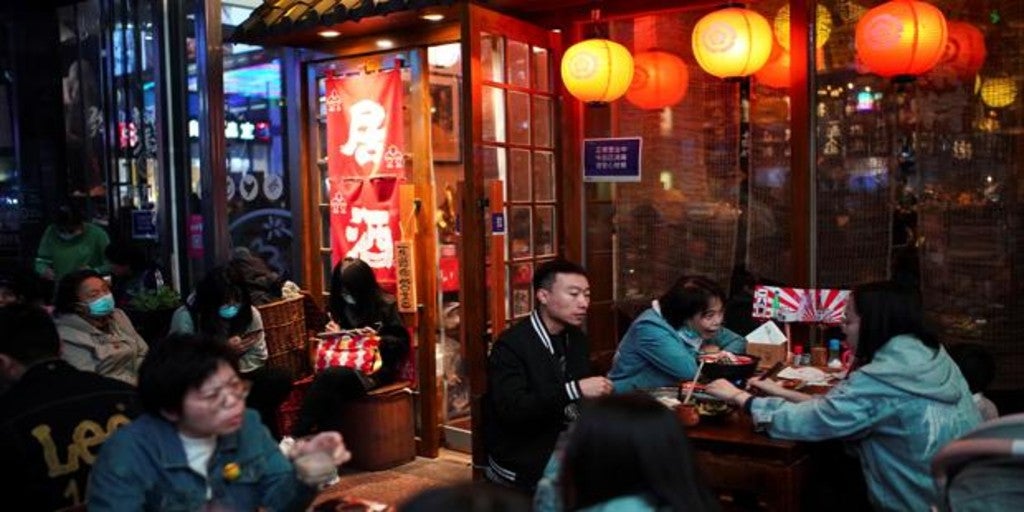 Madrid
Updated:
save

China distances itself from the rest of the world's powers and growth path after the Covid 19 shock. The Asian giant's economy went, in general and partial terms, from negative to positive. In the third trimester GDP increased 4.9% With respect to the same period of the previous year and so far this year it has grown by 0.7 percent.
The National Statistics Office (ONE) of China released a report detailing those sectors that, «For the first time in the year», they leave the red numbers. Among others, the retail sale of consumer goods, imports, exports and fixed assets. According to the same report, in the last six months the Chinese industry, with added value, mhad sustained growth while production in services did so from May.
The last to get on the recovery train were, since August, retail sales of consumer goods. This data is significant when interpreted as something similar to an index of confidence and certainty of the citizen who, in turn, has seen their per capita income improved.
The Chinese authorities are optimistic about growing demand and the vitality of the domestic market in most sectors. Some data reinforce that horizon. After the eleventh «Golden Week»637 million people moved through the country at the beginning of the month during the holidays of National Day and the Mid-Autumn Festival, nearly 100 million attended movie screenings and the volume of retail and consumer services restaurant and catering trade was about 1.6 trillion yuan.
There are other indicators of the last quarter to take into account: the 76.7% of Chinese industrial capacity It was operational (2% more than the previous quarter). In the most active sectors, automobile manufacturing stood out (it recovered 3 percentage points) and general equipment manufacturing, achieving a 1.7% increase.
The good evolution of China was echoed in international media. He Wall street journal "He highlighted the strength of the Chinese economy" and compared its recovery to pre-pandemic levels. Simultaneously, the New York Times He admitted that "a rapid economic recovery is possible after the epidemic is effectively controlled."
China therefore has reason to celebrate but also to be concerned. As a consequence of the pandemic, andhe international environment is unstable, uncertainty is increasing and effective domestic demand, despite the indicators, is insufficient. The recovery of the regions, in a country of enormous size, industry and companies need more time to regain the lost balance. The Government is aware of an imperative: they need more progress to ensure a recovery scenario sustained and stable economy. With that will, he assures that he is preparing to deepen the process of reforms and gradual opening, without losing sight of the control and prevention systems of Covid 19.
The objective of the authorities is promote high-quality development within and outside the country. In other words, that China's economic train moves forward steadily, on the road to recovery, in order to contribute to the global economic recovery.