China lowers interest rates to revive consumption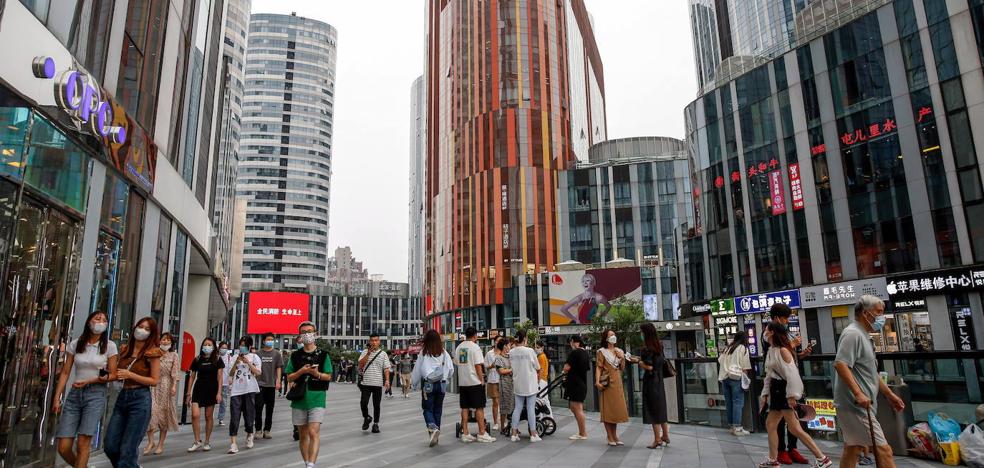 The People's Bank of China cuts by surprise ten basis points to 2% the rate applied to home purchase operations
In Europe and the United States, the central banks (the Fed and the ECB) are beginning their policy of raising interest rates with the aim of halting the incessant rise in inflation. On the other hand, China has the opposite problem: consumption has not been reactivated after the pandemic and the real estate sector, one of the main ones in the country, is going through a critical moment.
For this reason, the People's Bank of China (PBC) has decided by surprise to cut two of its main references for loans from the country's banks. The objective, according to a BPC statement, is "to maintain reasonable and sufficient liquidity in the banking system. In this way, they will try to face the slowdown in economic growth and the difficulties of the banking sector.
China's economy slowed in the second quarter, growing just 0.4%, its slowest pace in two and a half years, as a result of strict lockdowns following its 'covid zero' policy. This policy has been especially harsh in recent months in Shanghai, the financial heart of the country, with its port - the largest in the world - practically closed.
Specifically, the Chinese central bank has lowered by ten basis points, from 2.10% to 2%, the rate applied to reverse repurchase operations (repos) maturing in seven days, while it has cut from 2.85% to 2.75% the rate applied to medium-term loans maturing in one year.
Thus, the bank injected 400,000 million yuan (57,791 million euros) through the medium-term loan facility, with 2.75% interest, while it carried out a reverse refinancing operation for another 2,000 million of yuan (289 million euros) to seven days.
Capital Economics Senior China Economist Julian Evans Pritchard called the rate cuts announced by the People's Bank of China a "surprise," though he believes they "will make little difference to liquidity conditions." In his opinion, the central bank's main motivation is to "trigger a cut in the lending prime rate" (LPR), set on the basis of quotes linked to the medium-term rate, which it will reduce interest payments on existing loans, "taking some pressure off indebted businesses" as well as easing the cost of new loans.