China leads the increase in world wealth due to its economic and real estate boom of the last 20 years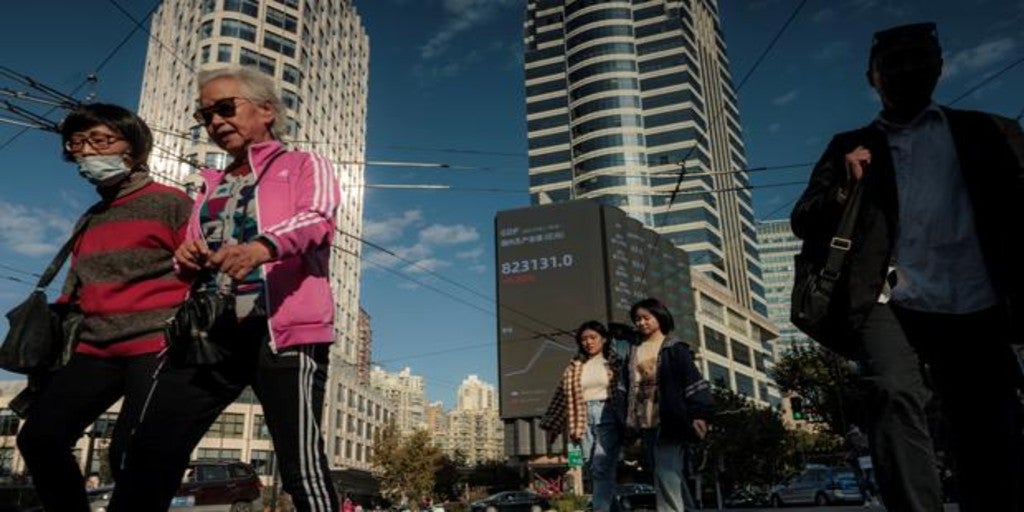 Beijing Correspondent
Updated:
Keep

Since he joined the World Trade Organization (WTO) in 2001, the
China's economic growth it has skyrocketed to lead the rise in global wealth. This is calculated by a recent report from the consultancy McKinsey & Co., which has analyzed since 2000 the accounts of ten countries that add up to more than 60 percent of world GDP: China, the United States, Germany, France, the United Kingdom, Canada, Australia, Japan, Mexico and Sweden.
According to this study, global wealth has tripled during the last two decades, but this increase has been based mainly on the revaluation of the real estate and not in other more productive sectors for the economy. Among
2000 and 2020, global wealth has risen from $ 156 trillion (€ 138 trillion) to $ 514 trillion (€ 456 trillion), of which two-thirds are in real estate.
With a gigantic bubble that has already begun to deflate, as seen in the recent fall in the price of its flats and in the astronomical debt of large construction companies such as Evergrande, China has contributed to this increase by almost a third. From just 7 trillion dollars (6.2 trillion euros) that it had a year before joining the WTO, it rose to 120 trillion dollars (106 trillion euros) during the past year. Driven by a medium growth of the GDP from 8 percent until the coronavirus pandemic, China's rise in wealth has far outstripped that of the US, where it has also doubled to $ 90 trillion (€ 79 trillion). . With a more moderate rise in its real estate prices, its capital growth has been considerably less than that of China.
In both countries, which are the two largest economies in the world, more than two-thirds of their wealth is in the hands of the richest 10 percent of society, whose wealth has only increased during all these years despite the crisis of 2008 and the impact of the coronavirus. Now that the world economy is starting to rebound, the report warns that, in light of what has happened over the past two decades, the historical link between rising GDP and rising wealth has been broken. "While economic growth has been timid in advanced economies, the balance sheets and net wealth that have tracked it have tripled in size. The divergence emerged when asset prices rose, but not as a result of 21st century trends such as the rising digitization"McKinsey experts analyze.
In his opinion, "in an economy increasingly driven by intangible values ​​such as computers and intellectual property, it has been difficult for an abundant amount of savings to find investments that offer sufficient dividends and lasting value for investors. Instead, they have targeted the real estate sector, which in 2020 accounted for two-thirds of global wealth. '
Of these, 35 percent are on land to build and 33 percent are in houses and other buildings. For their part, other assets that can drive economic growth account for only 20 percent of the total. Among them are infrastructure (11 percent), inventories (8 percent), intangibles and other assets (8 percent) and machinery and equipment (6 percent). For accounting reasons, Mckinsey has not included financial assets in his study.
Due to the housing bubble Already at low interest rates, asset values ​​are now 50 percent higher than the rise in income, and for every dollar of new investment there are two of debt. With real estate increasingly unattainable for many salaries, this model casts doubts on the sustainability of the 'boom' that wealth has experienced and raises the ghost of another burst of its bubble as in 2008. In China This problem could already have started with the unpayable debt accumulated by Evergrande and other construction giants.
As a worst-case scenario, the McKinsey report warns that an asset price collapse could volatilize a third of global wealth, thus bringing it more in line with world income. To avoid this risk, the study is committed to directing global wealth to "more productive modes of investment that increase global GDP" and are not just the 'brick'.