Children under 12 years of age from other communities may travel to the Canary Islands without proof of covid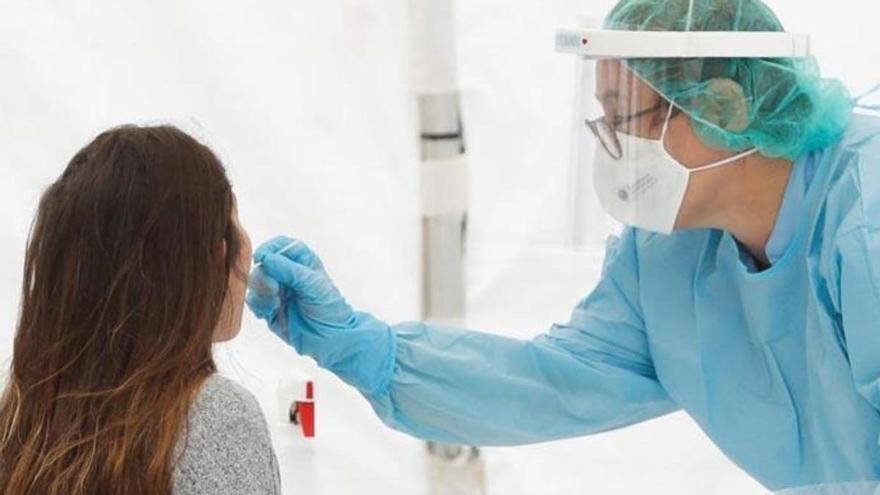 The Ministry of Health of the Government of the Canary Islands has punctually modified the Order of April 10, 2021 to contain the spread of infections caused by the covid-19 in order to exclude passengers under 12 years of age from testing for the diseases from the rest of the national territory that arrive by air or sea.
For the rest of the population over 12 years of age (or 12 years of age), the regulations that oblige them to submit to the conducting a PDIA for SARS-CoV-2 with a negative result, carried out in the 72 hours prior to arrival in the Canary Islands.
Since its implementation, on December 18, 2020, PDIA screening of passengers entering the Canary Islands from the national territory has been an effective measure to control the pandemic, with 94 percent of travelers who have provided a negative test in the last month, which minimizes the risk of importing new cases and, therefore, causing an increase in the transmission of covid-19 in the Canary Islands, highlights Health in a statement.
The Ministry specifies that people who make a stopover in the archipelago and whose final destination is another country or another part of the national territory are still excluded from presenting a negative detection test to enter the Canary Islands.
Those who prove to have been outside the islands for a period of less than 72 hours prior to arrival, regardless of their place of residence, people vaccinated against Covid-19 with the full schedule within 8 months prior to displacement, or with a dose more than 15 days in advance and within four months prior to displacement.
Also exempt are people who have passed the disease less than 6 months before the date of the trip and those who prove a reservation in a tourist accommodation establishment registered in the General Tourist Registry of the Autonomous Community of the Canary Islands.
The vaccination certificate and recovery of COVID-19 can be obtained in the application www.micertificadocovid.com or by accessing miSCS (www.miscs.org), within the web space myHistory, remember the Ministry.
The diagnostic tests of active infection admitted, at the passenger's choice, will be those for molecular nucleic acid amplification (NAAT), used to detect the presence of SARS-CoV-2 ribonucleic acid (RNA) (including RT- PCR, TMA and LAMP) and rapid antigen detection tests for covid-19
The Regional Ministry of Health recalls that the diagnostic test, both at origin and destination, will be free for travelers residing in the archipealago who come from the rest of the national territory and perform the test at the Eurofins Megalab centers arranged by the Canary Islands Service of the Health for that purpose.