Children of paper – The Province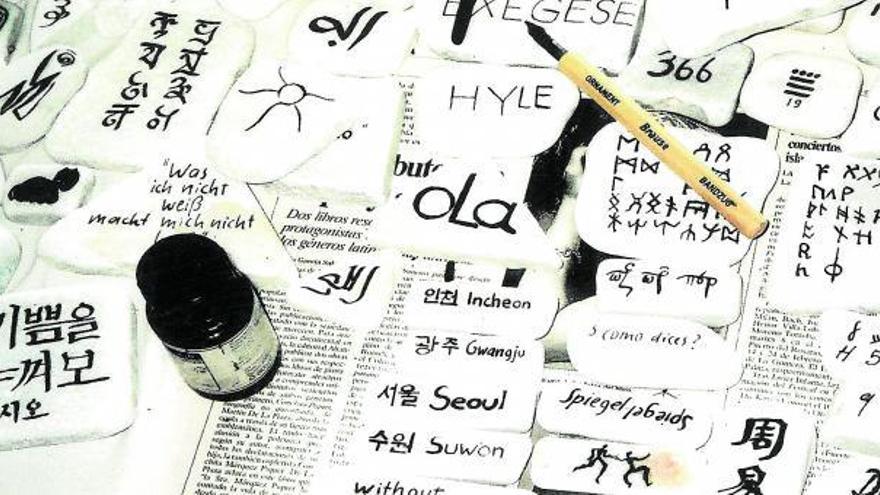 During the following ten years of disappearance I was looking for a twin brother of that book, but there was no way, it had been discontinued, I would say exterminated
I remember one in particular that I lent it to a daughter of a friend of a friend, so that through her reading she could assess the choice of a university career. I told her, looking into her eyes, very seriously, that she had to give it back to me as soon as she read it, if I could be quick. It was a unique and wonderful edition, literally. During the following ten years of disappearance I was looking for a twin brother of that book, but there was no way, it had been discontinued, I would say exterminated. Until one day I discovered, ten years later, that the teenage kidnapper had become my daughter's real teacher. I breathed very calmly for long hours, pondering my raptured paper son's recovery strategy. I first opted to send him a note, something like: hello, I'm so and so, the one who lent you the book so and so, have you finished reading it? Because I want to get it back.
Every day I asked my flesh and blood daughter if the teacher had told her something about her paper stepbrother, kidnapped. There was no way either, until one day I ran into her at school leaving, and asked her politely about my book. His response was more disconcerting than foreseeable: he had been, in turn, kidnapped by his parents, with whom he did not get along, nor could he have any contact. In that situation, I thought, my book would die in a strange house, stored in a cardboard box, inevitably. On the way, melancholy, saddened, I imagined that when his parents passed away the book would end up in one of those second-hand shops, run by the NGOs, and I could get it back: but deep down I knew it was a pure illusion. I still suffer the loss of that beloved paper son.
Books should accompany us throughout our lives and, honestly, their quality or appearance does not matter. They are like other children, those of flesh and blood, whatever they are, we will always love them. Impossible to get rid of Age of Enlightenment, From the writer Alejo Carpentier, by the mere fact of its skinny pocket size. The discoveries, sensations, revelations and conversations that one had with that book were of a primary, emotional order. How am I going to kick him out of the home? With the children of paper we have enriching and endless conversations, and there are times and cases that we repeat the reading to obtain new values, different visions than those we enjoyed the first time.
My partner and wife insists on the convenience of cleaning the house of books, and when I think about where to start, the anguish paralyzes me
Of course, conversations with children are truly a source of pleasure, and as they get older, the pleasure becomes more sublime. But these do not prevent you from also enjoying the conversation of the other children. Each book that I have cared for and have in my custody represents a piece of life, a small autobiographical link, a cobblestone on the road traveled. They all add up to what one is, and if I got rid of some, many or few, it would be like an exercise in autophagy, a kind of self-destruction.
My partner and wife insist on the convenience of cleaning the house of books, and when I think about where to start, the anguish paralyzes me. Normally I try to solve the mental disorder that this produces in me by standing in front of the collection of classics of Spanish literature: cheap pocketbooks, soft cover, now yellowed leaves, some in the process of corrosion. But I never decide on disaffiliation, it seems to me a risky and disaffected action. What if at some point in the future I decided to read Lope de Vega, or San Juan de la Cruz? What's even their fault that you haven't been able to talk to them yet? Thanks to this simple and repeated exercise of constriction I have managed to keep all my paper children safe, and at the same time, keep my mind healthy, away from that anguish.
Members of millennial generations, born from the eighties of the twentieth century, may object for what paper books if we have them digital. But for me, throwing books is still infanticide. In addition, we let ourselves be carried away by fashions, and for some time now, there is a very cool aesthetic fashion that aims at minimalism in domestic spaces. It is about emptying the number of objects as much as possible, so that a clean, unique and transcendent energy flows between people, furniture and walls, basically. Subdued colors and flat materials predominate, so that nothing interferes with the interior feeling of well-being. But it turns out that this fashion works against me, because books are the least aesthetic objects, they get old, they wrinkle and lose color, they occupy cubic meters, they have different shapes … they are disgusting. In short, I have come to think of registering a civic association in defense of paper children, and if necessary, take collective actions, until reaching a broad social movement. Books are subjects full of life, and they deserve it. Meanwhile, in my heart the idea is consolidated that books remain, above my corpse, and that, in any case, after me or with me, my paper children can be cremated.