"Children are rewarded for accepting challenges; girls, for being perfectionists "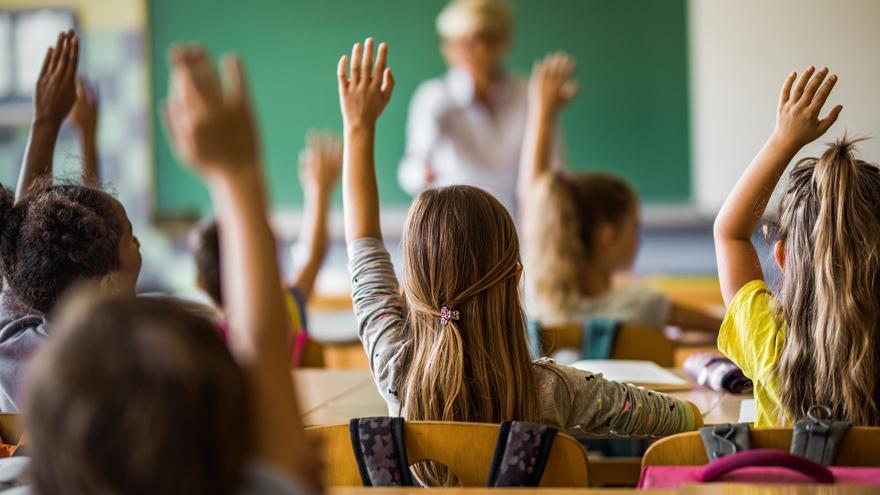 From the experience of going to the store to buy a toy to the gesture of decorating a room. "Everything fosters expectations between boys and girls"Which invites" boys to be brave and girls to be modest ", as pointed out by Mercedes Hernández, director of the British Council school and adviser on educational matters at the United Kingdom and in Spain, in the WomenEd project. A international network of educators that seeks to promote greater professional leadership of women through the connections between them to share knowledge and resources.
In all this context, the advisor is very aware of the range between 5 and 7 years, which some studies point to, as a red line from which inequalities between the two genders begin to take shape. Something that, of course, impacts on women's career aspirations and that forces schools to try, "in a very proactive way, to avoid those roles and phrases that are sometimes said without thinking."
"For a girl to say that she is not good at Mathematics is considered to be something acceptable, but if a boy says it, surely the answer is that he will be helped (to reverse that situation) (…). Girls learn , on the other hand, that it is acceptable that they are not good ", observes the expert. However, when it comes to demanding perfectionism, although "it can be found in both genders", the point of view is directed more towards them: "Doing things carefully, paying attention to presentation is something girls are rewarded with.". While in them "courage and accepting challenges" is valued more.
Regarding leadership skills that "are noticed from a very early age", Mercedes Hernández believes that "from the age of 3 or 4 they begin to enjoy having control and responsibility", although that does not mean that over time continue to act as leaders. "Sometimes in those moments of transition from kindergarten to primary school, children have a moment of insecurity that, Unless you reinforce those leadership skills, they become much more submissive.They accept without question and are perhaps more reluctant to raise their hands and be the volunteer who organizes the activities ".
In all this educational framework, he believes that "each school and each teacher is a world. In these moments, the laws are an umbrella under which there are extraordinary practices with an effort on the part of teachers to create opportunities, to make the classrooms are a safe space where boys and girls can grow up and be responsible adults, with criteria… ". The figure of the teacher becomes a key piece and the "children's point of reference".
However, the innate respect that traditionally existed for this type of profession "no longer exists. It is something that one earns through daily work. We are all so informed. We all have so much access to all the studies and everything that is in the networks and sometimes we believe that we know more than those who have been trained to do a job. Perhaps the way in which these divergent opinions are expressed can be considered a lack of respect or perhaps a lack of authority ", argues Hernández.
Mercedes Hernández, also talks about homework, exams, the suitability of repeating a year … You can listen to it, as a podcast, on the Woman Business rostrum. A space, hosted by the journalist Fátima Iglesias, which is dedicated to the most influential women in our country in sectors as diverse as technology, tourism, medicine, banking or artificial intelligence.
#WomanBusiness, the great commitment to leadership and talent in a female key.
Podcasts will be available at Google Podcast, iVoox, Apple Podcast, Amazon Music and Spotify. Choose your favorite platform and hit play!