Childhood hepatitis: 46 cases and 3 transplanted, of which two have died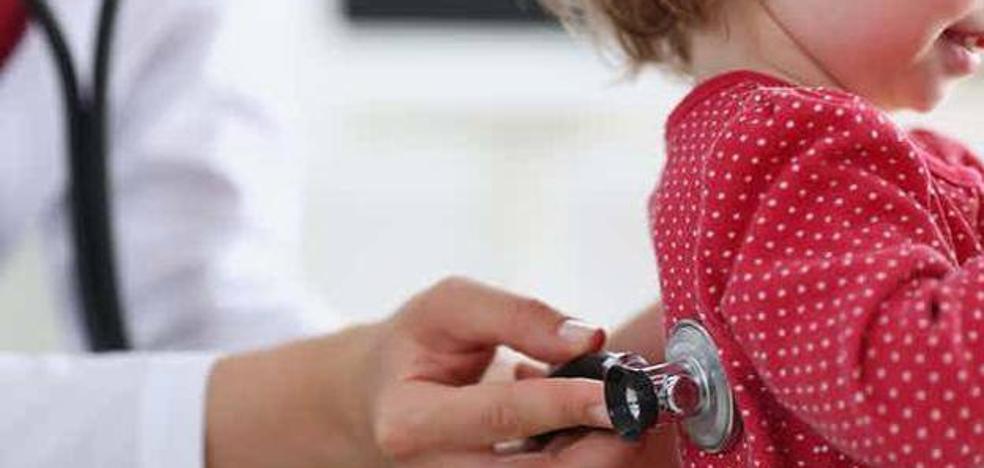 childhood hepatitis
Spain has added nine more cases since the last report 'Severe acute non-AE hepatitis of unknown cause in children under 10 years of age'
Spain has detected to date
46 cases of childhood hepatitis of unknown origin in minors from 0 to 16 years old, of which 38 were less than 10 years old; from them,
three required a liver transplanttwo of whom died 24 hours after the operation.
Thus, since the last report 'Severe acute non-AE hepatitis of unknown cause in children under 10 years of age. Situation in Spain' of June 17,
Spain has added nine more casesbut the Center for the Coordination of Health Alerts and Emergencies (CCAES) makes it clear in its update this Thursday that both the number of cases and the number of "observed transplants are within those expected according to estimates made with data from previous years ».
"No increase in cases of severe hepatitis is observed of unknown origin in children aged 0 to 16 years in the period from January to May 2022 compared to the same period of the previous five years«, nor a »higher incidence of fulminant hepatitis in pediatric age requiring liver transplantation« compared to the estimated average for the same period between 2012 and 2021.
Last year, and the same in 2020, 8 children under the age of 16 needed a new liver; in 2019 there were six and in 2018 and 2017 there were three in both cases.
Madrid, the region with the most cases

So far, four children have received a liver transplant this year, three of them due to this hepatitis of unknown cause, of which two were unable to survive the operation.
Two of the minors who underwent a transplant operation died within 24 hours of the intervention

One of the small deceased, details, is
a 6 year old boy resident in Murcia who started symptoms on July 2; Two weeks later, on the 18th, he was transferred to a Madrid hospital for a transplant in a serious situation (cerebral edema), which was performed on the 29th of that month, but the little boy died 24 hours after the intervention.
the other is
a 15 month old baby from Andalusia, who was admitted at the end of June with acute gastroenteritis with a positive culture for adenovirus in a critical situation (encephalopathy and severe coagulopathy) who also required an urgent liver transplant, but died within 24 hours.
Given the seriousness of the case, the CCAES has included in the report that has updated this Thursday the case of this child who is under investigation retrospectively.
There is also a third girl who has required a transplant, a minor under 3 years of age from Aragón but who, in her case, now has "good clinical evolution".
By communities, Madrid reflects the highest figure with 15; they are followed by Catalonia (9); Galicia (5); Balearic Islands (4); Castile-La Mancha and Murcia (3); Castilla y León and Andalucía (2, in both communities, not counting the child who died in the last one incorporated now) and Aragón and Canarias, both with 1.
More common in girls

The first of the children began symptoms on January 2 and the last reported case on July 2; the mean age of the cases is 5.3 years and the median is 4 years. Most of them (29, 64.4%) are girls and the rest, 16 boys (35.6%), «observing a higher proportion of girls, especially in the group from 0 to 5 years old.
File image of a researcher in a laboratory. /

C7

Five are under 1 year of age, and 3 of them, who began their symptoms at the end of June, are two neonates aged 3 and 5 days who were admitted to the ICU and a 48-day-old child in whom enterovirus has been detected, in one of them also adenovirus and in another SARS-CoV-2.
The most frequently reported symptoms are malaise (26 cases; 65%), vomiting (26 cases; 59%), fever (23 cases; 58%) and abdominal pain (21 cases; 50%). Jaundice was reported in 20 cases (50%), diarrhea in 12 cases (29%), respiratory symptoms in 10 cases (25%), and rash in 9 cases (23%).
Adenovirus, main hypothesis

Until July 20, the document indicates, the National Center for Microbiology (CNM) has studied the samples of feces, urine, blood, serum and/or pharyngeal or nasopharyngeal exudate from a total of
42 patientsand their results "do not point to a clear viral aetiology, although like the results provided by other countries, the detection of adenoviruses and adeno-associated viruses is frequent".
In this way, in 12 cases out of 42 analyzed for which results are available, a
positive test for adenovirus and only in 4 has SARS-CoV-2 been detected.
In 9 of 17 analyzed, antibodies against SARS-CoV-2 have been observed and of the 41 cases for which there is information on anticovid vaccination, 9 had it.
In this way, "the main causal hypothesis is found around the
adenovirus infectionhaving been very significantly associated with cases in the United Kingdom (where the first were detected in early April)
and a significant percentage of the cases detected in the rest of the world«.