Chicote goes on a trip in 'Off the map': "It's not an adventure show. With Calleja, he would be the worst guest in the world"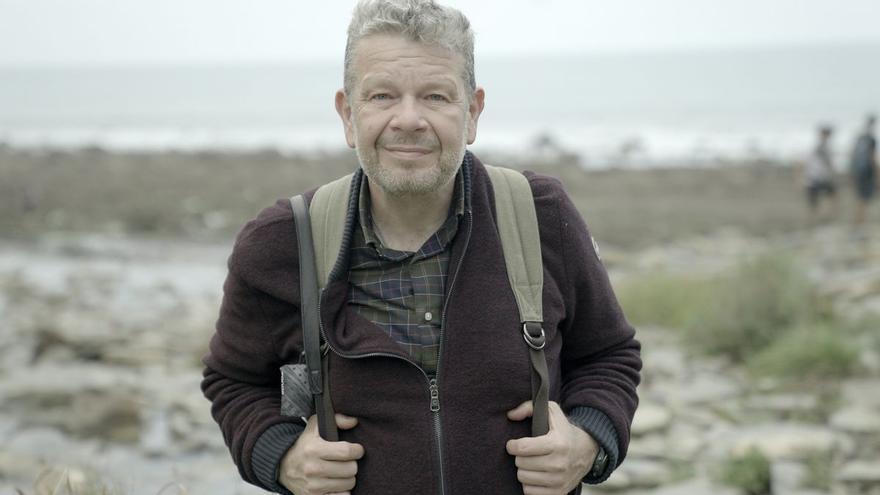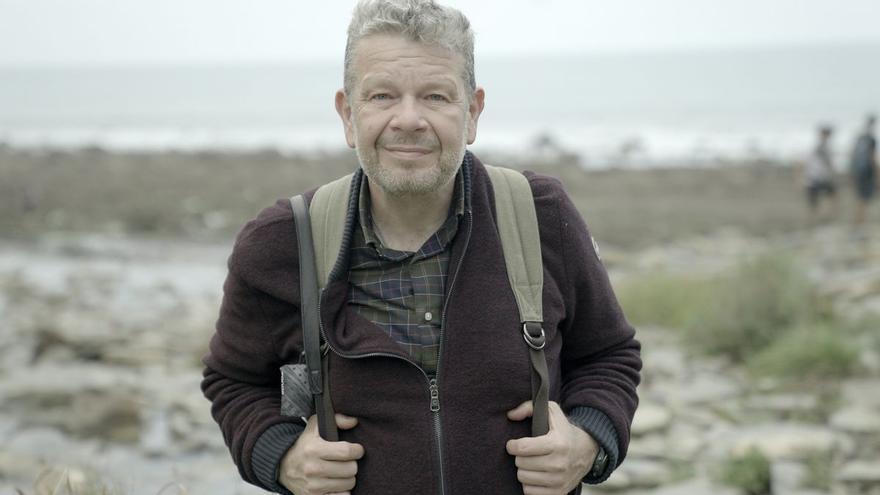 Alberto Chicote a new program opens tonight on laSexta, although this time it has nothing to do with the stove. With 'Off the map' the chef leaves his "comfort zone" and he goes on a route through places of our geography together with a famous guest with whom, sometimes, nothing unites him.
However, the chef admits that when they told him to do 'Off the map' "it took a second. Or maybe it was two. But it seemed like a great project." Even though it has nothing to do with cooking, "It has been much more comfortable than filming 'Nightmare in the kitchen' or 'Are you going to eat it?'. Not having to ask someone who is committing food fraud to explain is more comfortable than doing it, "he admits.
In 'Off the map' he will walk and discover hidden places, but above all, he will have "the opportunity to talk quietly with the guests", which for him has been "a gift", "a way to discover people who had not had a moment with me ". Antonio Resines and Mariló Montero They will be your first companions, but they will also go through the program (which has 16 recorded deliveries) Ágatha Ruiz de la Prada, Javier Sardá, Juan del Val, Lorenzo Caprile, Roberto Leal or Ana Guerra. He did not know the latter because there was a "generational leap" and he let her know: "Sorry, I don't know you, I haven't seen you. Tell me what worries you." And that's how you get to know your guests, without having to go "with a machete."
Although Chicote may seem at first glance to be in charge of transferring the spirit of 'Planeta Calleja' to laSexta, he marks distances with the adventurer's space: "It is true that when you see 'Off the map' and you see two people who leave to find in a natural setting you think of an adventure program, but this is not an adventure show. When you think that a person like me is going to have different guests, you think of a talk show, but it's also not a talk show. It is none of this and yet it has a bit of everything ".
To put on the record that it has nothing to do with adventures, Chicote recalls his anecdote trying to jump on a zip line with Mariló Montero: "I don't enjoy having a bad time. I don't enjoy being in an amusement park. But if you have to jump, then you jump. When I was there I discovered for the first time, with 52 studs that I have, that my body did not do what my head ordered. My legs were not responding, I was absolutely blocked. I would love to tell you "I broke a barrier", but I couldn't. So it was and so we tell it. "
"I think that if one day I did a program with Calleja, I would be the worst guest in the world"He laughs. However, this 'crossover' with the rival is not going to be possible:" You already know how these things work. Of course, even if he is not the greatest adventurer, "anyone who watches the program will enter some crazy finery to put on your slippers and visit places that are around the corner from home ".
Chicote already has a trade in this on television. She drives the Bells for six years with Cristina Pedroche and he has been the master of ceremonies for programs like 'Top chef', the brother of 'Masterchef', of which he remembers: "It was a format that I loved." "It was very culinary, very real. I really think it would have a place today. Of course, I say" palante "with what they put me. I think the chain has never offered me something that I have not fallen in love with."