Chick Rodgers, Ernie Johnson and Nona Brown appear at the Maspalomas soul festival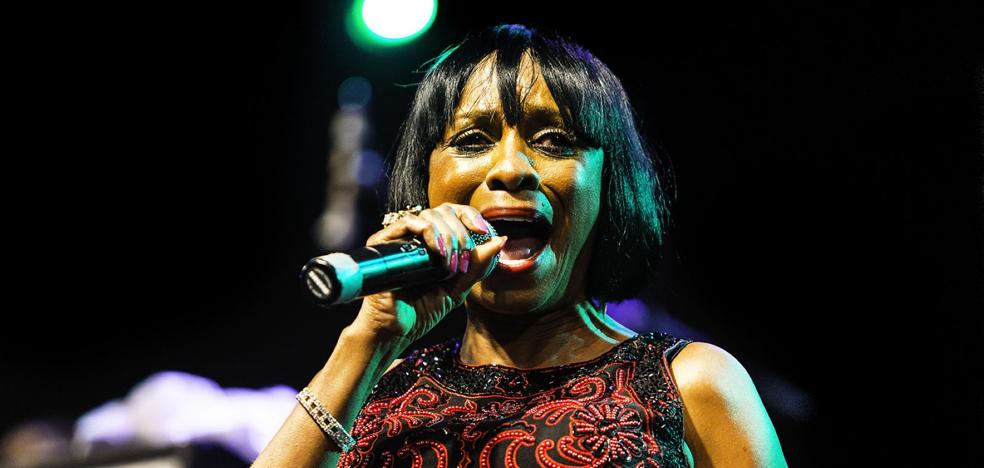 The concerts on the beach of San Agustín are completed, between July 29 and 31, with Larry Springfield, Leon Beal and Mitch Woods
The sixth edition of the Maspalomas Costa Canaria Soul Festivalto be held from
July 29 to 31, 2022, will feature the voices of renowned artists of the genre, local groups, DJs and how could it be otherwise, with Anthony Paule and his Soul Orchestra in the musical direction. For two nights the heart of the island will move to the
beach with more soul of the summer to enjoy international artists such as Chick Rodgers, Ernie Johnson, Larry Springfield, Leon Beal, Mitch Woods and Nona Brown.
An event that returns
after two years of forced hiatusorganized by Dania Dévora, and once again sponsored by the San Bartolomé de Tirajana City Council and also by the Cabildo de Gran Canaria.
Among those who will climb the magical stage of the
San Agustin Beach we found
Chick Rodgers, born Melvia Rodgers-Williams. In her biographical notes, she is said to have "small stature, big voice." And also that she is a dynamic and versatile blues and soul vocalist.
Born in 1958, she began her singing career at a young age in church. Her real breakthrough came overseas in 1979, where she performed in front of thousands of military personnel on a tour that lasted until 1986. Today, she performs all over the world, sharing the stage with Patti Labelle and Bernie Mac, among others.
more artists

Ernie Johnson continues in the path of soul-blues forged by artists like Bobby 'Blue' Bland, ZZ Hill, Little Milton and RL Griffin. Born in Winnsboro, his vocal influences include Nat King Cole, Dee Clark, Clyde McPhatter, Jackie Wilson, and especially Bobby 'Blue' Bland; he remembers hearing Bland sing 'Further on Up the Road', which for him was "an eye-opening experience".
Born in Memphis, Tennessee,
Larry Springfield he won the 1991 National Star Search. In 1992, Larry released his album 'I'm Just A Man' on Tabu Records. The first single, "All The Way Love", peaked at number 27 on Billboard's Hot R&B Singles chart, staying on the chart for 12 weeks. The follow-up single, 'Stand By My Woman', peaked at number 58 on Billboard's Hot R&B Singles chart, staying there for seven weeks.
Native of Jasper, Florida,
Leon Beal, Jr. He began to sing in his church choir. At a young age she toured with the Ronald Ingram Concert Choir. Back in Boston, he co-founded the inspiring R&B music band Joy-Ful, which opened for many legendary vocal groups, including the Temptations, Blue Magic, Harold Melvin and the Blue Notes, The Whispers, The Stylistics and others.
Mitch Woods (New York) is a modern American boogiewoogie, jump blues, and jazz pianist and singer. Since the early 1980s he has been touring and recording with his band, the Rocket 88s.
While
Nona Brown master the smooth, offbeat sound of the San Francisco Bay Area.