Chess-Magistral City of León: The Maghsoodloo's strokes | sports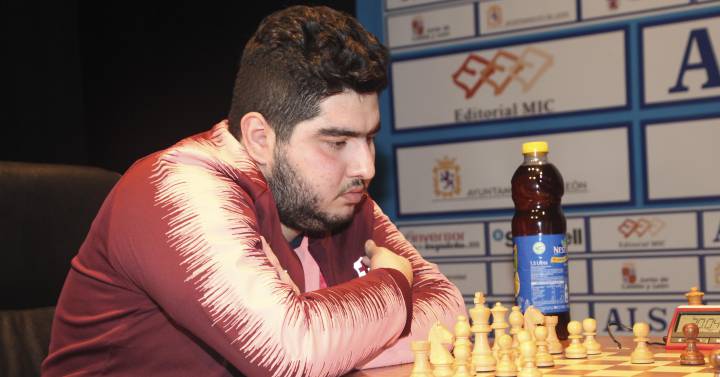 The first impression that Parham Maghsoodloo gives is that his profession requires great physical strength. And the fact is that his style as a chess player goes in the same line. The Iranian, of 18 years, eliminated with a great punch to the local idol, Jaime Santos, by 2,5-1,5 in the second semifinal of the XXXII Magistral City of León, and will play the final on Sunday with the Ukrainian Vasili Ivanchuk.
Although Maghsoodloo left the tie sentenced after only three games of the four scheduled (tied the first and won the next two), the true, though paradoxical, is that Santos, 23, was not so far from qualifying for the first time once for the final of the prestigious elite tournament in his city. Because the Leonese had won the first round twice but, as he has done so many times throughout his brilliant career since childhood, he did not hit the precise shot, and the Iranian escaped alive from the stage.
The second was radically different. Maghsoodloo gave a magnificent impression with the black pieces, by means of a sacrifice of quality (difference between the value of a tower and a bishop or horse) in the long term. According to the machines, the position was balanced, but very difficult to play for a human. Santos held on as long as he could, but ended up succumbing.

And then he paid the consequences of having turned his great advantage of the opening match into victory. Because now he was little less than forced to seek victory, which the Iranian took very well to achieve another unappealable victory, with a game of very high level and precision.
Released of all pressure, Santos showed his enormous talent in the fourth game, which he won in an unappealable way to leave the score in a minimal victory of his rival. The young Leon confirmed the impression that he is improving consistently, but the young Iranian reconfirmed that his country is on its way to becoming a great power of chess (all its stars are under 25). His Sunday duel against Ivanchuk promises a lot.
You can follow EL PAÍS Sports in Facebook, Twitter or subscribe here to the Newsletter.