Chess expert uncovers four big 'Queen's Gambit' mistakes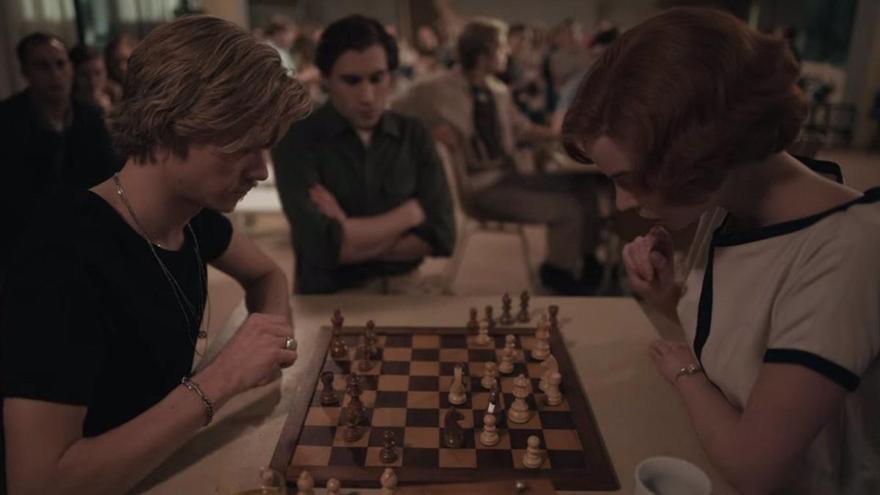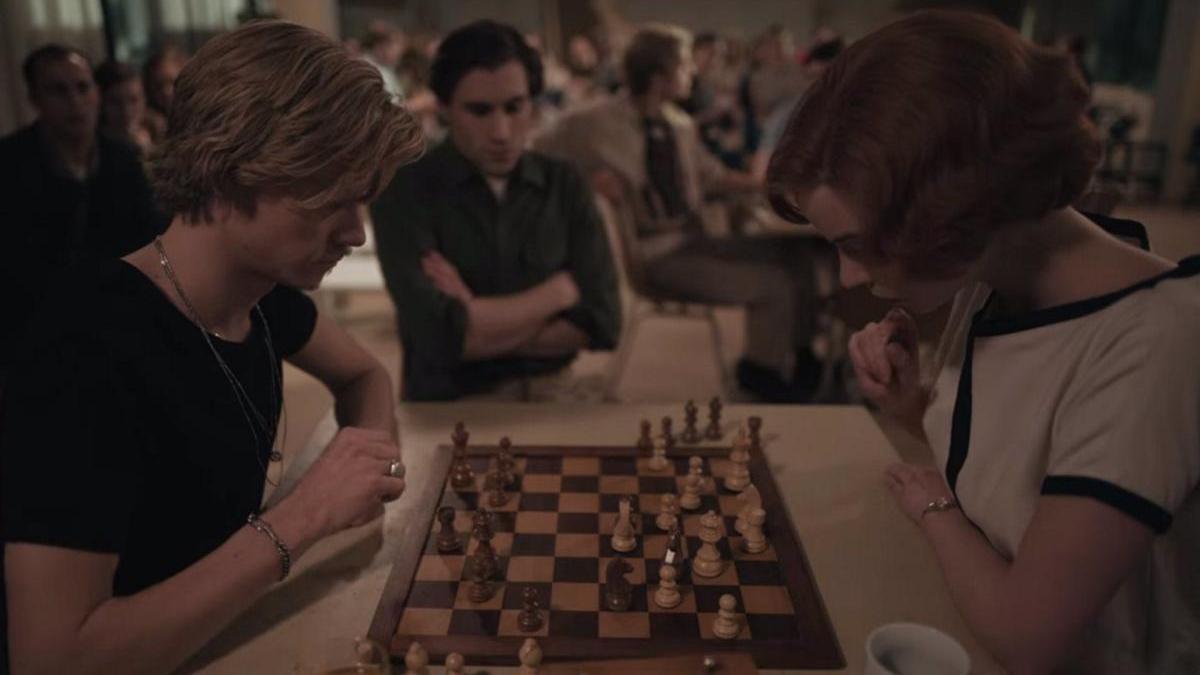 Lady's gambit has brought to the general public the chess world. Although the fiction starring Anya Taylor-Joy has conquered the audience, not in vain has it become the most watched miniseries ever from Netflix, experts in this discipline have not overlooked some errors.
Dylan Loeb McClain, an expert in chess, has analyzed from his more technical point of view for The New York Times the representation of the game made by the Netflix fiction based on the best-seller by Walter Davis. And, although in general lines, the result of his analysis is favorable to Queen's Gambit and his chess story, there are some errors or inaccuracies, beyond the aforementioned mathematical puzzle, that he has not overlooked.
The speed of play
One of the things that has caught McClain's attention and that he disagrees with is the speed with which players decide their moves. This acceleration in the games is, without a doubt, a creative license of the series to give rhythm to the production … something perfectly justified in an audiovisual product that, on the other hand, does not pretend to be a live broadcast of a selection of games.
"Each player has two hours to make 40 moves, which was, and still is, a standard time control for these types of games. But in each game, Beth and her opponents make their moves after thinking for just a few seconds." points out. "At that rate, they would finish their games in minutes, not hours," says the expert.
Conversations between contestants
According to McClain, it is also not common for players to talk to each other in the middle of a game. In addition to being considered inappropriate behavior, it is against the rules. However, Beth chatters with Harry on his departure in the second episode, and also does it in the fourth chapter, when he meets a young Russian prodigy in Mexico. Another narrative license to 'spice up' a little those fights on the board that the series recounts.
Game scenarios
The games that appear on the screen are based on real competitions, in fact, Walter Davis's book draws on several real chess figures and their achievements to configure his character of Beth. But the places where they are held are somewhat far from reality.
Beth defeats Harry for the Kentucky state title, but this game actually took place in Riga (Latvia) in 1955. He also defeats Benny in America, while the actual game took place at the Paris Opera in 1985.
Beth's comparison to Paul Morphy
It is precisely in relation to these real figures that inspired the series that Harry compares Beth to Paul Morphy, an American considered the best player of the 20th century. According to the author, the protagonist does not look like him, but rather more like Bobby Fischer.
The parallels between Beth and Fischer are numerous. Beth wins the 1967 United States Championship. That was the year Fischer won his eighth and final American title. Beth is left orphaned and living alone in adolescence. Fischer's sister and mother also abandoned him when he was 16 years old.
The young woman learns Russian to face Soviet players; Fischer learned the language on his own to read Russian chess magazines. Beth is able to earn a living at chess, while Fischer pioneered as a full-time professional player in America.
But regardless of their similarities in life, they are also similar on the board. When they play with white and face the Sicilian defense and, in addition to having both an aggressive style, McClain emphasizes that both use the Fischer-Sozin attack.