Chenoa, Jesulín, La Terremoto and Pedro Delgado will discover Girona in the season finale of 'Two couples and one destination'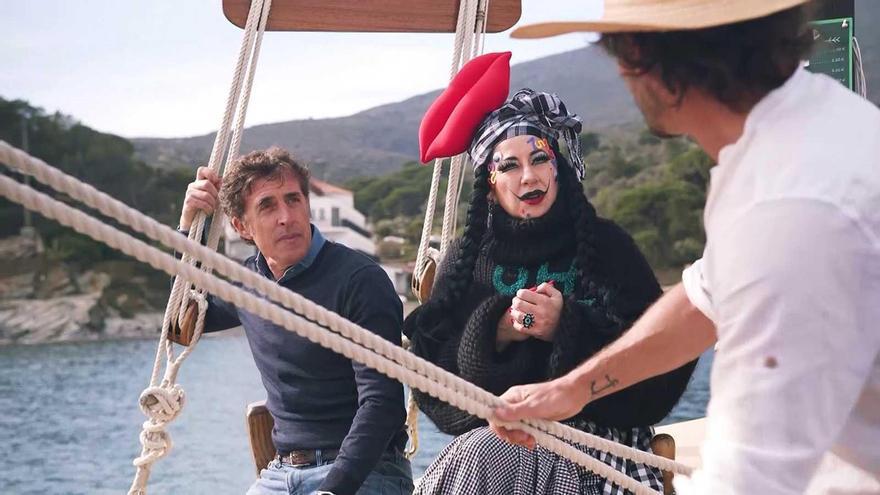 Current affairs programs, large entertainment formats and cinema are the main proposals of the generalist channels for prime time this Good Friday. At 10:00 p.m., La 1 broadcasts the last program of the first season of 'Two couples and one destination'. This time, Jesulín de Ubrique, Chenoa, La Terremoto de Alcorcón and Pedro Delgado head to Girona, Catalan province will enjoy an unforgettable getaway in the place where the secret host who organized the trip was born.
'Who wants to be a millionaire?'
Antenna 3 broadcasts tonight (10:10 pm) a new installment of the edition with celebrities of 'Who wants to be a millionaire?'. In this installment, Xavier Sardá, Loles León and Lucía Etxebarría will be the guests who will put their knowledge to the test and try to win the highest possible prize for the NGO they decide in the contest presented by Juanra Bonet.
Cinema in Four
'The bridge of spies'will be the bet of Four for the night of this Good Friday. James Donovan (Tom Hanks), a lawyer from Brooklyn (New York) is unexpectedly involved in the Cold War between his country and the USSR when he is in charge of defending Rudolf Abel, detained in the United States and accused of spying for the Russians . Convinced that Abel must have the best possible defense, Donovan will even refuse to cooperate with the CIA when the Agency tries to get him to violate the confidentiality of communications between attorney and his client.
'Got Talent Spain: On the way to the final': the highlights of the program
For its part, the special 'Got Talent Spain: On the way to the final ' will occupy tonight (22:00 hours) the 'prime time' of Telecinco. The Mediaset chain gives rest to the format before facing the final stretch of its sixth edition, broadcasting a rehash of some of his most outstanding performances, emotional and fun.
'Research team' focuses on Venom
And furthermore, in the sixth, 'Research team' replenish again tonight (10:30 p.m.) the special report 'The death of the Venom, last chapter '. The program presented by Gloria Serra reveals the existence of an unpublished testimony, which would support the family's request to re-investigate the last and controversial episode of Cristina Ortiz's biography. Now, four years after his death, and at his own request, this unexpected testimony has been made available to court number 5.