Chemical submission, the fear of young women when they go out partying: "They can screw up your night and your life"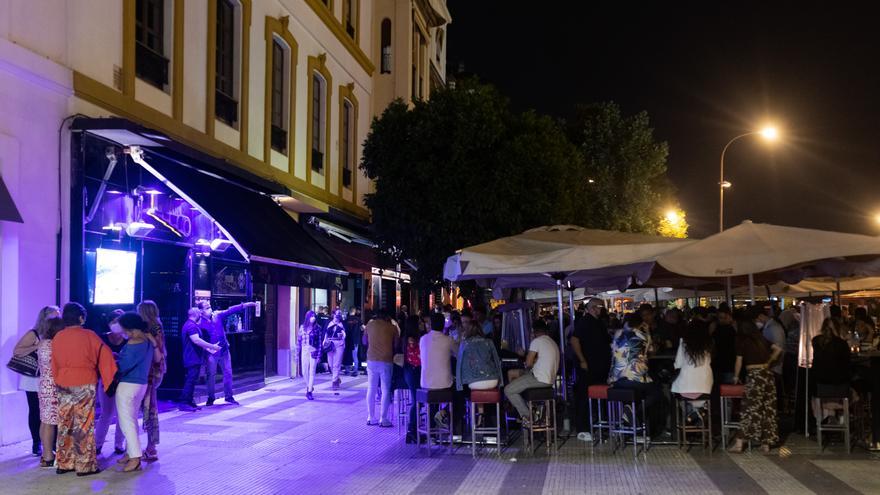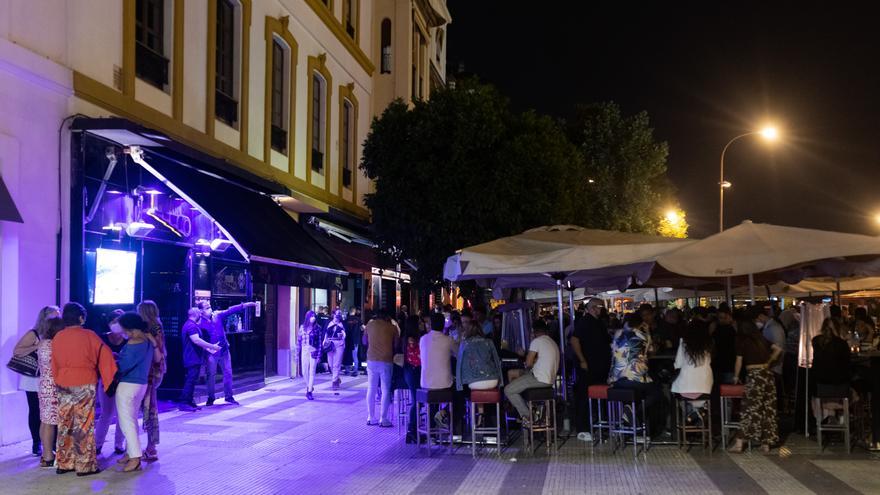 Miriam was having a drink in a bar in the center of Madrid when she began to feel unwell: her mind suddenly switched off and the next thing she remembers is waking up in a hospital. The young woman was the victim of a chemical submission: someone poured a substance into her drink to drug hera growing practice that is used to subdue the will of women and sexually assault them and that already conditions the freedom and enjoyment of the youngest girls.
"I felt very bad, I felt guilty. I kept asking myself what I had done wrong, when I had neglected myself. I am grateful that my friend was with me at all times, that she did not leave me alone and that this did not happen to me nothing else. I don't remember anything from when I started to feel bad until I woke up in the hospital. A person decided to play luck and it was my turn, but It can happen to anyone and they screw up your night and they screw up your life", Miriam told El Periódico de España.
This 28-year-old feels frustration, anger and sorrow because of what happened to him and what frustrates him the most is "having everything in black", the amnesia. "I have thought of a thousand hypotheses, if it was the waiter or people who had leaned on the bar behind us, but I am judging without knowing," Miriam acknowledges, and that is why she did not report.
When the girl began to feel bad, she went out into the street with her friend and then collapsed. The Police and the Samur came to her aid and transferred her to a hospital, where she woke up surrounded by cables and no memories of what lived
Since then almost four months have passed and Miriam has not gone out partying again because of fear. A fear that spreads among young girls, who fear that they will be drugged to sexually abuse them and forces them to be alert and develop defense mechanisms to avoid it. Women's sexual freedom, again limited by an invisible but very present threat of being assaulted.
This Thursday, the Minister of Equality, Irene Montero, meets with a septuagenarian woman who suffered sexual abuse after being drugged and who has collected more than 124,000 signatures for the implementation of a specific protocol that allows health, police and judges act accurately in these cases and put an end to the impunity of the aggressors.
"Chemical submission is one of the formulas used by sexual aggressors to be able to attack with impunity and without the consent and will of the victims", they point out from the Ministry of Equality, which recognizes the "devastating effects" that this crime has on women.
The future law of integral guarantee of sexual freedom, known as the law of only yes is yes, will include as an aggravating circumstance of sexual crimes this annulment of the victim's will through the administration of drugs, drugs or "any other natural or chemical substance suitable for this purpose".
a conditional release
"I have had several close cases, several friends of my cousin were served a drink in a nightclub and they don't remember anything else. I also know of another case of a girl who forgot her drink for a moment and then she was sexually abused. The fear is there and it grows because cases are getting closer. It hasn't stopped me from going to a party, but it does make me be careful," confesses Sofía, a 14-year-old teenager.
Generation after generation, sexual violence against women finds a way to restrict freedom and enjoyment, to hinder full enjoyment with disciplinary message that any woman can be assaulted.
From a young age, the threat of risk is internalized. The young Sofía, who begins to go out with her party friends, already has a series of protection mechanisms against chemical submission and sexual violence: they always go in a group, they cover the glass, they accompany each other when they return home, use geolocation to know where they are at all times...
"It makes me angry"
"We try to take care of each other and take care of people. makes me angry Because this doesn't happen to boys. It's the same as not going home alone, the boys are not told that, "she criticizes.
Julia, 19 years old and a double degree student of Pedagogy and Early Childhood Education at the Complutense University, is also "very angry" about this reality: "It is a time when you want to go have a good time and you have to be aware of other things, So They destroy your night a little", complaint.
Paula is 18 years old and studies Pharmacy at the Complutense University. Although she does not know of any case of chemical submission, she and her friends keep her "very present" when they go out and are never alone, they do not lose sight of their glasses -which they usually cover with La Palma of their hand- and, "just in case ", they don't even take a taxi home alone.
The fact that their group is mixed gives them peace of mind, he acknowledges, since the presence of boys discourages strangers from approaching in an unwanted way.
Macarena (21 years old, a student abroad) does know of more than one case of chemical submission in her immediate environment, although she specifies that "luckily" the only consequence the girls suffered when they were drugged was not remembering the night; They were not victims of sexual assault.
"In a party atmosphere you are always alert. We are careful, we never lose sight of the glass, we don't let any of us be alone and we don't accept drinks from anyone," says the young woman, who however adds that she and her friends do not let fear take over them and they prevent you from enjoying your time with your friends.
Alcohol, the most used substance to annul the will
There are several substances used to annul the will, but the most common is alcohol (in seven out of ten cases), emphasizes the expert in toxicology and internist at the General Hospital of Valencia Benjamin Climent. After, tranquilizers -which are usually mixed with the alcohol-, GHB -or liquid ecstasy, an anesthetic substance that is used as a "euphoric agent in low doses" but that in high doses leaves "offside", unconscious. Finally, although very infrequent, there is the one known as burundanga. The last two are not detected in hospital tests.
Doctor Climent affirms that the objective of chemical submission is "to modify the conscience, the capacity of judgment and vigilance to reduce the capacity of resistance in the face of aggression" and that it is a practice on the rise. According to a prospective study of the city of Barcelona, ​​psychoactive substances were involved in 30.7% of sexual assault cases.
The aggressors want the victim to see their level of consciousness diminished and be disorientedalso clinical effects such as hallucinations, amnesia, confusion, disinhibition and automatic behaviors.
These substances are readily available, odorless and tasteless, soluble in liquids, effective at low doses, and fast-acting.
According to Climent, the victim of chemical submission usually takes an average of 20 hours to go to health services "either because of embarrassment or because of the effect of the drug, which often makes it impossible to carry out an effective toxicological test."
The expert acknowledges that diagnosing a chemical submission is difficult for three reasons: the time that passes until the victim goes to a health center, the difficulty for the analytical detection of some substances used and the lack of knowledge on the part of the health personnel. For this reason, it emphasizes that it is important to have protocols in emergency services, train professionals and also launch educational programs for adolescents.
Precisely the Ministry of Justice addresses these issues in its recent Protocol of medical-forensic action in the face of sexual violence in the Institutes of Legal Medicine and Forensic Sciences". Concerned about the rise of this crime, the administrations take steps to combat it.