Chelsea beats Atletico Madrid from Chile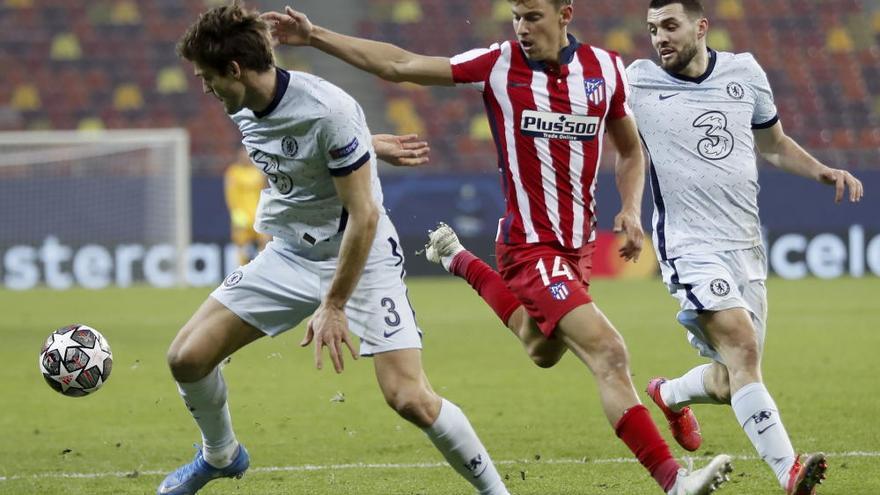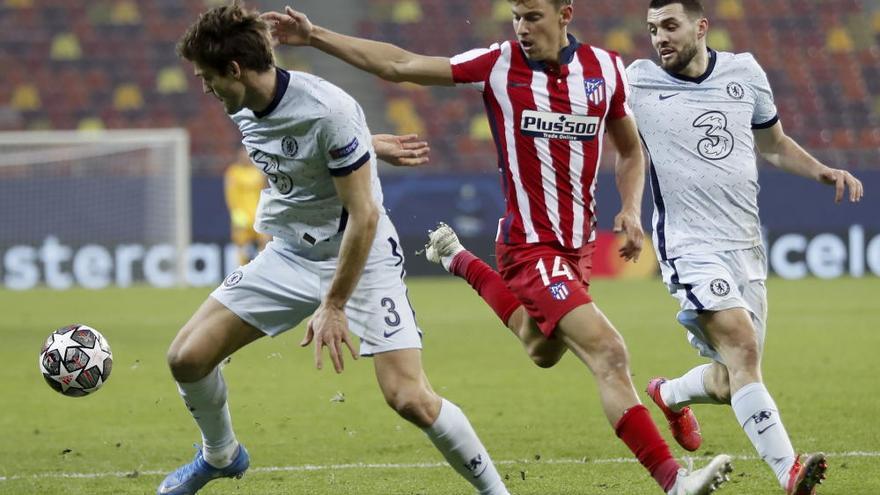 Diego Simeone returned to the past, regained his more defensive spirit and transformed his Atlético de Madrid in a lesser rival, no attack or counterattack, without more than a conformist, conservative and insufficient plan, punished by the Chilean from Olivier Giroud who awarded the Chelsea Chelsea and showed that playing 0-0 does not guarantee a draw, less in the rigor of the Champions League, now pending for him a victory in the return in London.
It is a competition that does not wait for anyone. It does not admit nuances. You need ambition. If someone wants it, they have to go win it. Atlético still has life, but less than before the start of duel transferred to Bucharest by the restrictions of the pandemic of the COVID-19, but above all he no longer has an excuse: he must win in London.
That premise so natural, so linked to the winning mentality that Simeone has given him, was not so natural this Tuesday. If the Argentine coach came out to win his game, he did so in his most peculiar and defensive way, more usual in the past than this season, when the step forward generated as many or more results.
Undoubtedly, the defensive formula has paid off on many occasions, but not on many other occasions. And the times he did not give it, many are concentrated in the Champions League. For example in Turin, two years ago, in this same round of the round of 16. Or before several against him Real Madrid, on his visits to the Santiago Bernabéu.
Bucharest and Chelsea are two names that return Atlético de Simeone to its origins. To that 2012 Europa League that he won at the National Stadium and that European Super Cup with which he overwhelmed the London team in Monaco. It was 2012. They are two indelible moments. But they are past. Only one part -crucial- of the story.
The Atlético's ambition must go much further. It is not that team that just started an unthinkable journey towards its present and that probably did not even intuit that it was going to achieve everything it has achieved. And, far from it, that he was going to be an aspirant, with some presumption of a favorite, every time he searches for the desired Champions League, until now an impossible love.
For this reason, Atlético was more than disappointing on Tuesday. His own fear made him less than an adversary that, from any perspective from which you look at it, is better than the rojiblanco team on paper. Maybe on budget, or not even that anymore. Yes it was on the field of play, because it did go for the match.
Atlético did not do it, because not even in Munich, perhaps just in the opening stages in Salzburg or, above all, in the first half against Real Madrid, had transmitted moments of such impotence this season to escape the pressure, arm an attack or connect beyond his midfield with some hint of something more than a simple loss as evidenced by the entire duel. He had no chances.
Perhaps because of the noise of the last goals against – ten in the seven preceding games – perhaps because of the manager's natural predisposition to consider the defense as the beginning of everything, perhaps because of the opponent, perhaps because of all his deployment for bands, perhaps because he understood that this was the best way to win or because, in these times of such equality, the local 0-0 in the first leg is, without a doubt, a good marker, Atlético emerged to take refuge.
From that perspective, Simeone designed the meeting. It was not an ambush. His plan did not offend. Atlético did not take advantage of the attack or the counterattack, at least all that he wanted beyond some sporadic and trompic arreón that always seemed more than it really was, because it ended without a single stop from Mendy.
Atlético was only defense. It is true that his opponent, for more ball and insistence, for more pressure or sensation, did not harm him in the stressful journey – apparently – towards the rest of the rojiblanco team, busy in reducing Hudson Odoi by his left-handed flank and armed around to a line of six men in its withdrawal, as intensive as it has not been remembered for a long time, with Lemar and Correa as extra laterals to Marcos Llorente and Mario Hermoso.
Until minute 67, if the plan was 0-0, it had gone well, because Chelsea is what it is. Today, a good team without more, that controlled the ball and overflowed little. And that does not have the level of Bayern or the great aspirants. The only shocks up to then, two just at the end of the first act, were caused by Timo Werner, who was so fought with the goal this season with Chelsea as Atlético in their duels with Levante.
The German attacker did not finish as he wanted a good cross from Hudson Odoi did not even achieve the goal he intended with his shot inside the area against Jan Oblak. None of them, it is true, in an advantageous position. If the plan was also to counterattack, Atlético did not do so well, reduced to almost nothing Joao Félix, Luis Suarez o Correa in attack.
But playing so much to defend, to conserve, has a very high price. It is not played with a favorable score, but with a draw, always on the verge of defeat, of the smallest detail. It was the 67th minute, when a rejection was finished off by Chilean Olivier Giroud. It seemed offside, the VAR checked it … It wasn't. The ball came from Mario Hermoso. Only by interest did Chelsea deserve it, only by conformism did Atlético deserve it. London remains. The rojiblanco team is only worth winning.
Data sheet:
0 – Atlético de Madrid: Oblak; Llorente, Savic, Felipe, Hermoso (Vitolo, d. 84), Lemar; Correa (Dembélé, m. 82), Koke, Saúl (Torreira, m. 82), Joao Felix (Lodi, m. 82); and Luis Suárez.
1 – Chelsea: Mendy; Hudson Odoi (James, m. 80), César Azpilicueta, Christensen, Rudiger, Marcos Alonso; Kovacic (Kante, m. 74), Jorginho; Mount (Ziyech, m. 74), Werner; Giroud.
Goal: 0-1, m. 67: Giroud.
Referee: Felix Brych (ALE). He admonished the local Llorente (m. 64) and the visitors Mount (m. 1) and Jorginho (M. 65).
Incidents: first leg of the Champions League round of 16 played at the Bucharest National Stadium.