Chelo sneaks onto the set of 'TEM' aboard a car: "My first night of love with Parada was in a 600"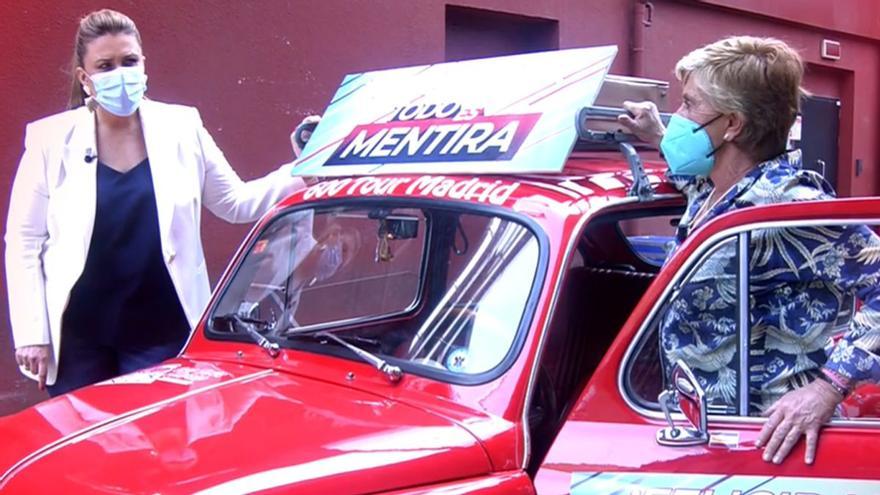 Carlota Corredera Y Chelo Garcia Cortes have left the set of 'Save me' to pay a visit to his colleagues 'Everything is a lie', that this Thursday meets 600 programs in the afternoons of Cuatro.
The presenter and the collaborator have entered the set of the Risto Mejide program aboard a 600, a car that has a very special meaning for Chelo: "I have offered to take you because I consider myself a great driver. For me, it is the car that has represented this country for many years. Above all, because for me it was very important ".
Before getting into the vehicle, Chelo left Carlota speechless with an unexpected revelation: "My first night of love was in a 600. It was my first meeting with Parada".
The journalist has made reference to the popular phrase that Bárbara Rey pronounced in 'Save me deluxe' in 2017 and that has become an icon of social networks: "You and I, Chelo, and I am very sorry that I did not like women because I would have been happier … We had a night of love" .
Risto talks about the role of Isabel Pantoja in 'Top Star'
Already on the set of 'Everything is a lie', and after congratulating the entire program team, Carlota Corredera He has asked Risto Mejide about his professional relationship with Isabel Pantoja on 'Top Star', which this week premieres a new location in Saturday's prime time: "What is it like to work with her?"
"It has surprised me a lot for the better. He is a tremendously sensitive personI think you can see that ", has recognized the jury of the talent show, who considers that the tonadillera has been" very generous "." When the armor is removed it is very fragile ", he added.