Chef José Andrés receives the Order of Civil Merit "for his work in times of crisis", including the eruption in La Palma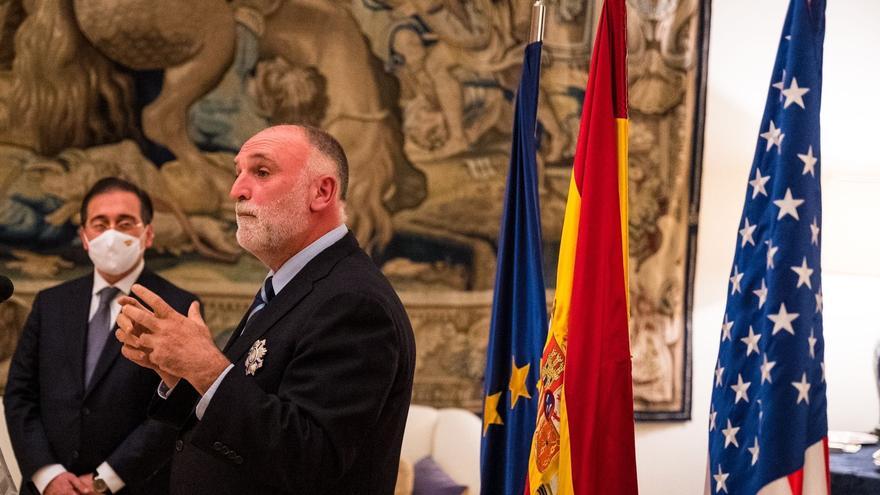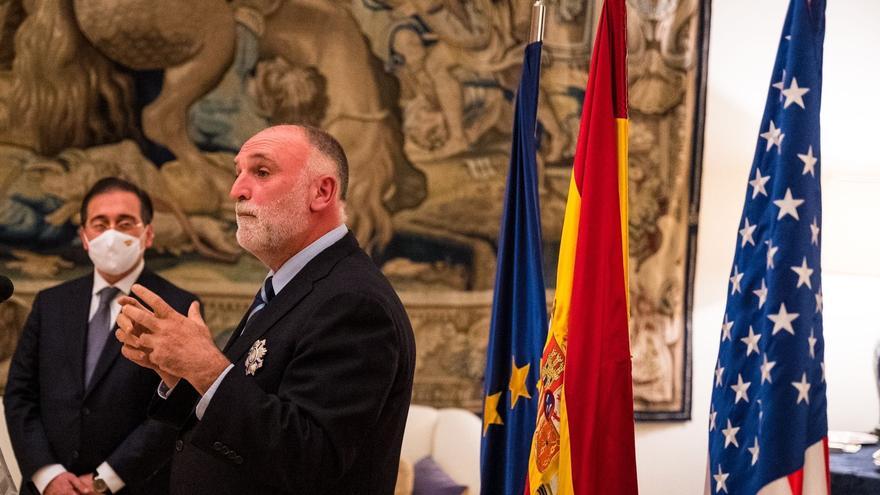 This was announced by the Minister of Foreign Affairs, EU and Cooperation, Jose Manuel Albares, who was in charge of handing out the award the chef this Tuesday at an event at the Spanish Embassy in Washington on the occasion of his official visit to U.S.
"It has been a pleasure to award chef José Andrés the Order of Civil Merit for his work with World Central Kitchen in times of crisis, such as recently in La Palma", Albares pointed out in his Twitter, citing the NGO founded by the Spanish chef and which provides food assistance to vulnerable people around the world.
"You have not only contributed to bringing Spanish gastronomy around the world, but also food to those who have most needed it", the minister highlighted.
The Spanish chef and the NGO he founded have provided aid to those affected by the eruption, among other things by distributing meals, and he has visited the island on several occasions, for the last time in Christmasto provide such assistance.
Jose Andres, awarded the Princess of Asturias Award for Concord 2021, also announced after receiving the award that it would deliver the amount of it to the victims in La Palma.
The Order of Civil Merit, instituted in 1926 by King Alfonso XIII, aims to "reward the civil merits of personnel dependent on any of the Public Administrations (...) or by persons outside the Administration, who provide or have rendered relevant services to the State, with extraordinary work, profitable initiatives, or with exemplary perseverance in the fulfillment of their duties".