Check if you live with an income higher or lower than the average of your locality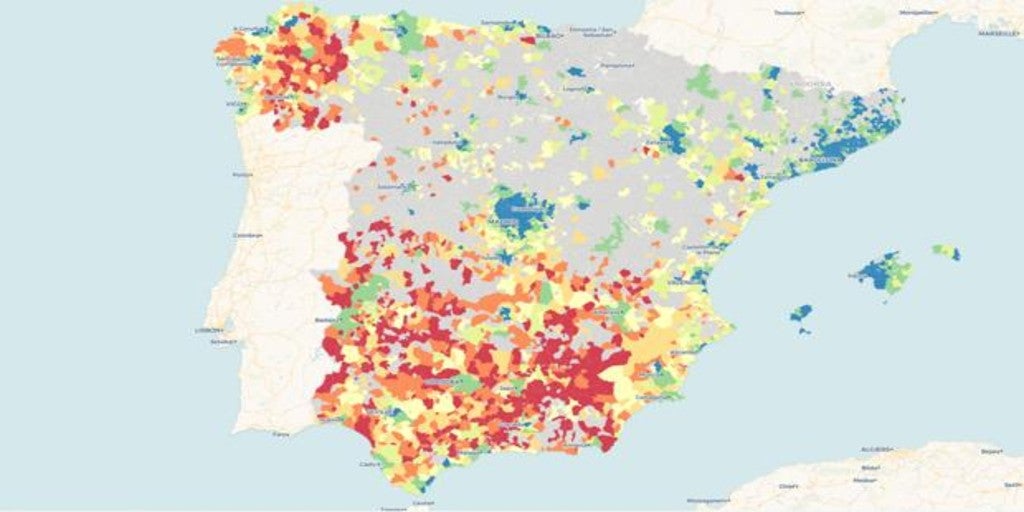 Updated:
save

Pozuelo de Alarcón, in the Madrid Community, has lost the first place as the richest municipality in Spain. The Barcelona town of Matadepera now occupies the first position, according to the 2018 average income data published by the Tax Agency for towns with more than a thousand inhabitants.
Matadepera It was already among the richest municipalities in Spain, the fourth according to the average gross income of 2017. However, in this last available year it has tripled its value to 218,788 euros on average before taxes. The Barcelona town has less than 10,000 residents.
In previous years, small municipalities shot up their average thanks to large fortunes settled in the town. This happened, for example, last year in Avinyonet del Penedès (Barcelona). In 2017 it was the second in Spain with the highest average income, while in 2018 it was close to 400.
The Barcelona town of Matadepera, however, is a regular one at the top of the rental list, but not with such a high average, above 200,000 gross euros. The second, Pozuelo de Alarcón, does not reach 80,000, specifically, 79,506 euros on average; even so, 9% more than the previous year, when it occupied the first position.
The top of 2018 is completed by Boadilla del Monte and Alcobendas, in Madrid, both above 60,000 euros on average (61,910 euros on average). Above 50,000 euros on average are Sant Just Desvern, Sant Cugat del Vallès, Alella, Sant Vicenç de Montalt (Barcelona); Majadahonda, Villanueva de la Cañada, Las Rozas, Valdemorillo (Madrid); and Rocafort (Valencia). With the exception of Valdemorillo, all were already in the top 15 the previous year.
The poorest
On the opposite side, the municipalities with more than a thousand inhabitants with the lowest average income in 2018 are Zahínos, Puebla de Obando, Higueras de Vargas (Badajoz) and Tornavacas (Cáceres). All are below 13,000 euros on average. The ten towns with the lowest income are in Extremadura and Andalusia.
Extremadura is the autonomous community with the lowest average gross income, 20,373 euros, followed by Castilla-La Mancha (22,681 euros) and Andalusia (23,018 euros). The richest are the Community of Madrid (36,729 euros), Catalonia (31,784 euros) and the Balearic Islands (29,602 euros). No data are available for the Basque Country or Navarra. The average gross income of Spain in 2018 is 27,632 euros, a thousand euros more than the previous year, 26,618 of average income in 2017.