Charter100 highlights "the commendable role" of women in the crisis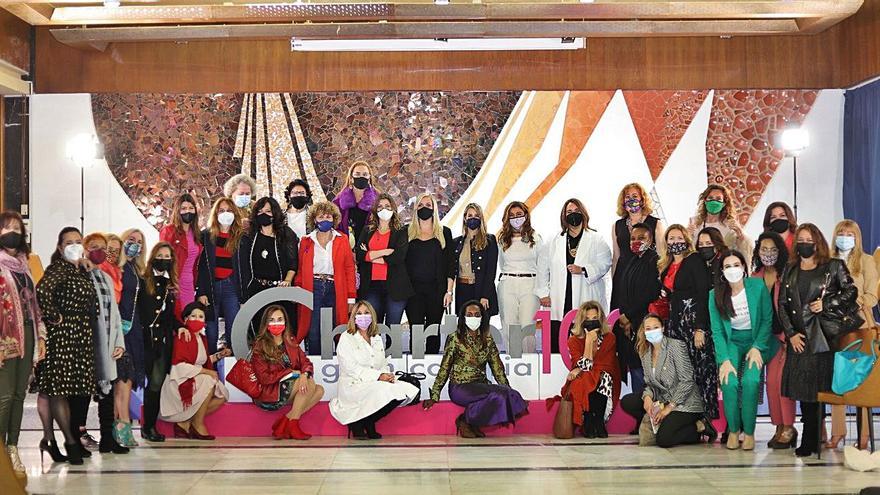 The association of businesswomen and professionals Charter100 Gran Canaria celebrated this Monday, International Women's Day, its 6th anniversary and the second edition of the Women's Circle, with the title 8 women from the Canary Islands forging paradigms.
He wanted to pay tribute to women "for their commendable role in times of pandemic and when the Canary Islands suffer its worst rate of female unemployment," said the group in a statement.
In her inaugural speech, Nardy Barrios, president of Charter100 Gran Canaria, described the 21st century as "the century of women", in which they will receive the recognition and social, economic, cultural and political responsibilities they deserve. "And only in this way, society will be better," he said. He also highlighted his fundamental contribution in the family, health and social assistance.
The speakers Cristina Ramos (singer), Antonia San Juan (actress), Nancy Fabiola Herrera (mezzo-soprano), Maica López (president of the Real Club Naútico), Teresa Mayans (deputy delegate of the Government in Las Palmas), Berbel de Canarias (poet and writer ), Patricia Picazo (Emotourism) and Teresa Aguiar (professor at the ULPGC) told in a personal and relaxed way different experiences and anecdotes within the framework of their professions.