Charlie Arnaiz and Alberto Ortega: "Raphael has been breaking schemes for 60 years"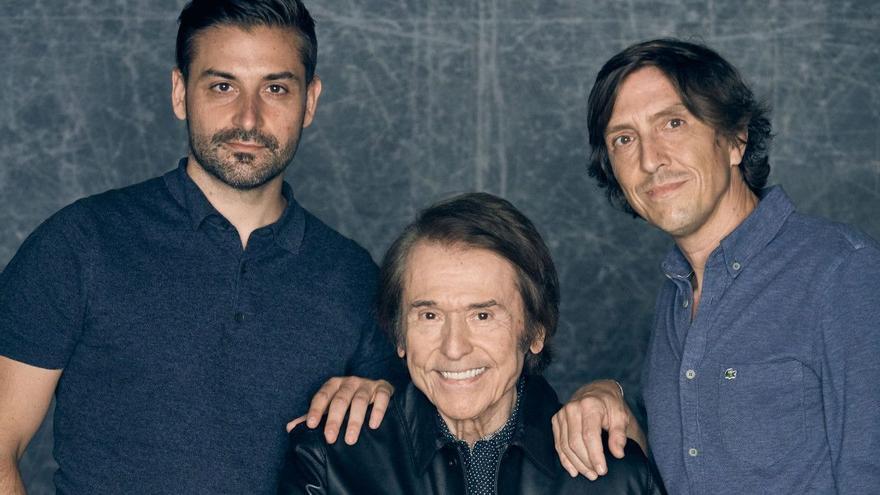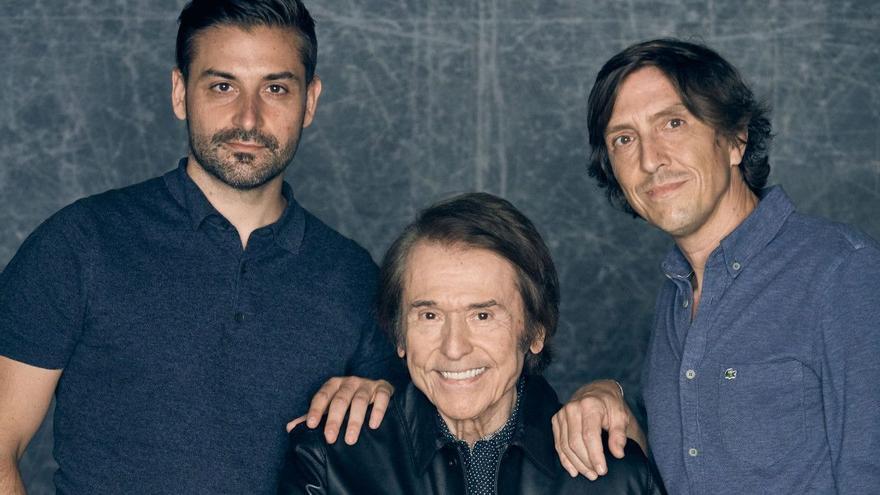 May you don't be a fan of Raphael, but surely if you hear his name a handful of songs come to mind that he has turned into hymns: 'Escándalo', 'Yo soy eso', 'Mi gran noche' ... Normal, since the singer from Linares has nothing less than 60 years on stage. Movistar + has proposed to dissect his career, with its ups and downs, in 'Raphaelismo ', a four-episode documentary series created by Charlie Arnaiz and Alberto Ortega, creators of other biopics such as 'A country in Labordeta' (about José Antonio Labordeta) and 'Anatomy of a dandy' (about Francisco Umbral and nominated for a Goya).
Do you have to be a Raphael fan to see 'Raphaelismo'?
Alberto Ortega: No. We wanted to make a documentary series that the fans would love, but we also considered that there was an amazing story that anyone who had no idea about the figure of Raphael might like. I think the series is going to create another army of 'Raphaelite' fans, because who can't fall in love with someone who has achieved what he has achieved, with the barriers that he has broken? Carries 60 years in the music breaking schemes And with that, along with his personal story and a lot of unpublished material, we are going to discover an artist with whom it is impossible not to fall in love.
What unpublished material do family recordings provide?
Charlie Arnaiz: We have material from many sources. He has been in music for 60 years, so imagine how much archive there was. We have tracked down all the home videos he had and have found real gems. Among other things, we have been fortunate that one of his sons, Jacobo, accompanied his father at many times with his video camera and we have been able to make use of this material. Y we have had access to your inner circle.
The docuseries include testimonies from more than 50 people (family, friends, colleagues and journalists), and also from Raphael. Did you set conditions to participate?
Alberto Ortega: In the first meeting we had, we sat down to talk about what he wanted and did not want, and then we saw that, being the great star that he is, he did not ask us for anything unusual. We did tell him that, to make it interesting, we had to talk about the good things and the most sensitive issues of his career, and he agreed completely. At first he was a bit shocked, perhaps because no one had ever proposed it to him so clearly. During the hours and hours of interview we had with he did not refuse to answer anything. One of the things that the public is going to see is Rafael Martos, and not Raphael.
At one point in the interview, he did indicate that he preferred not to continue talking about his transplant.
Alberto Ortega: But not because it hides it, but because it breaks inside.
Charlie Arnaiz: It breaks on several occasions: with the transplant; when he talks about Paco Gordillo, his manager; when he remembers the beginnings of his relationship with his wife ... at some point the interviews seemed like therapy for some members of your family. It is the first time that Raphael's family and most intimate nucleus have said: we are going to tell our story openly.
Other sensitive topics they address are gossip about his alleged homosexuality or criticism because they considered him a singer of the old regime.
Alberto Ortega: Also his alleged addiction to the bottle on those tours in solitude, the disease ... They talk about when he was considered an artist of the regime, when all the artist of the time was there. And the issue of homosexuality. But what merit had in the Spain of the 60s someone appearing on television with those tight pants moving like he moved! That David Bowie I did it and nothing happened, but the merit was to do it in Franco's Spain, as Raphael did.
"The interviews seemed like therapy for family members"
Why did they want the great venues where Raphael sang to spin the history of the docuserie a bit?
Charlie Arnaiz: We liked to make a comparison between Raphael and the places that have made him who he is: the Benidorm bullring, where he won the song festival; El Patio in Mexico ... After 60 years, the places that have made it mythical are closed or falling due to the passage of time and, instead, Raphael is still on stage.
It has much merit.
Charlie Arnaiz: A curious thing that happened to us was to discover that in one of his last albums, the 'Resinphónico', the composer was Lucas Vidal, who turns out to be the grandson of the first person with whom Raphael signed a record contract.
After reviewing your career so thoroughly, what do you think has made you fireproof?
Alberto Ortega: I am not able to understand how he has done it. They are many decades updating and getting it right, to a greater or lesser extent. Because even in the 80s, when everything changed and Movida emerged, he released his best-selling album. Perhaps the key is that, since he started professionally at 16, he was clear that this was a job, that he had to take care of his voice, that it was a serious bet for the future, that he later formed a family by having international tours, his desire to continue renewing ... And especially these last 20 years after the operation, which have been so rare for the record industry and in which he has updated. It will always surprise us, and that is one of its secrets.
Charlie Arnaiz: Everyone knows who Raphael is and now people are going to see what he accomplished. He was on 'The Sullivan Show' in the '60s, which was the show the Beatles, it filled Madison Square Garden ... And that in a time when there were no social networks and traveling was very different. Raphael opened the door to all our artists internationally and that is a merit that must be recognized. I hope 'Raphaelism' serves to do justice.