CH Molina Sport begins this Saturday the dream of winning the Super Cup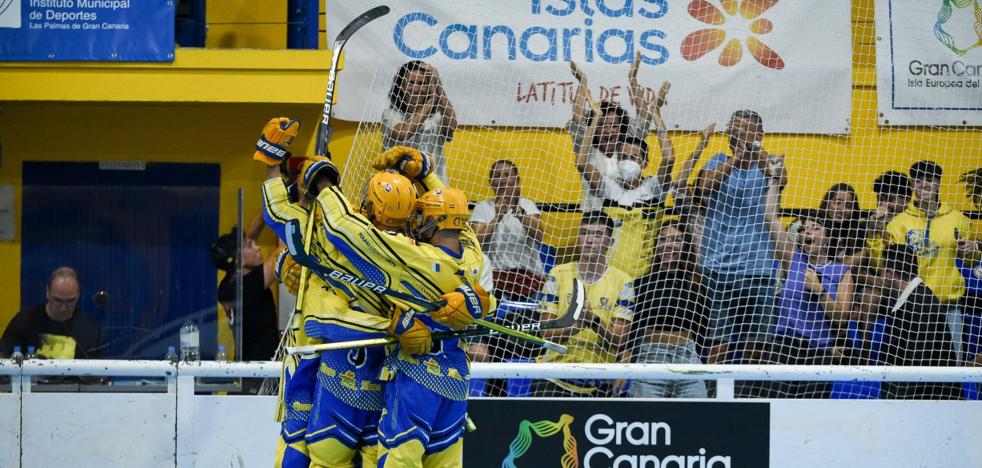 Spain Supercup
hockey skates
After having raised the titles of the Copa del Rey and the Elite League to the sky, a new trophy appears on the horizon for the Gran Canaria team
The
CH Molina Sport Gran Canaria will fight for the first title of the season by participating in a
Spain Supercup where you will host. In order to lift it they will have to first beat the HC Rubí Cent Patins
this Saturday, starting at 7:00 p.m., in the semifinals, quoting in the grand final with the winner of the duel between Caja Rural CPLV and Tres Cantos. The yellows arrive after having won the Elite League and Copa del Rey, so the dream of closing 2022 with three trophies will serve as great motivation.
To achieve this, the entity chaired by Alejandro Molina has put together a team that
maintains the block that was crowned in 2021-2022 and adds high-quality pieces such as those by Tordera, Miquel Cabalin or Dani Gutiérrez, among others. In this way, they will try to win what would be the first Super Cup in their history to close 2022 with a spectacular triplet.
Motivation up high, but feet on the ground. Molina Sport is eager to start the season with
a new title. He knows that he is the host, that he will be able to have his people with them and that the Super Cup is an ideal trophy to be crowned. In spite of everything, the islanders arrive at this first official match of the campaign with a fairly clear mind, since they will fight until the end while remaining very humble.
Holds the important pieces

For this year the team keeps important pieces like Baldwin, Tenemyr, Mooney or Tomàs, adding more potential if possible, especially in attack. The idea is to be back in the fight for everything, looking askance at that European Cup that in 2022 could not be played. To be able to do a good course, starting well is vital, so
this Super Cup will be an ideal test and it can be a boost for everything that is to come throughout what will be 2022-2023 with its demands.
Fight like never before and dream like always This is what a Molina Sport Gran Canaria will do, that in this type of match, and against a rival like Rubí, must have a cool head without forgetting that the heart of a champion beats under his shirt.
For his part, he
The Catalan squad arrives on the island and the Super Cup as covered. However, for what they showed last year, they are a dangerous team and they are going to ratify it again in this new tournament. In that sense, they know that in order to come to fruition they have to beat a Molina who will go with everything and who they could not win last year. Even so, they arrive with enough desire and potential to try to ring a bell. They arrive on the island with nothing to lose and a lot to gain.
Among the new Rubí players, Pol Jansa, who won titles dressed in yellow, stands out.