César Strawberry: "The term 'dystopian nightmare' would summarize well what I have lived through"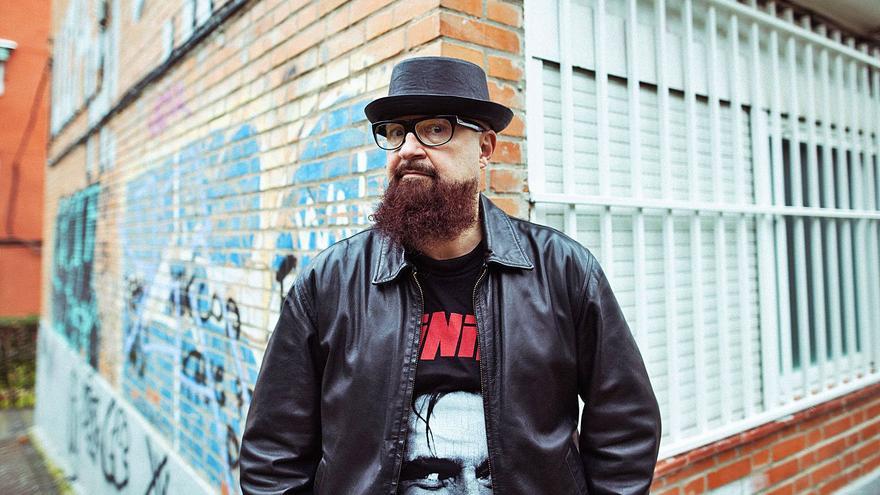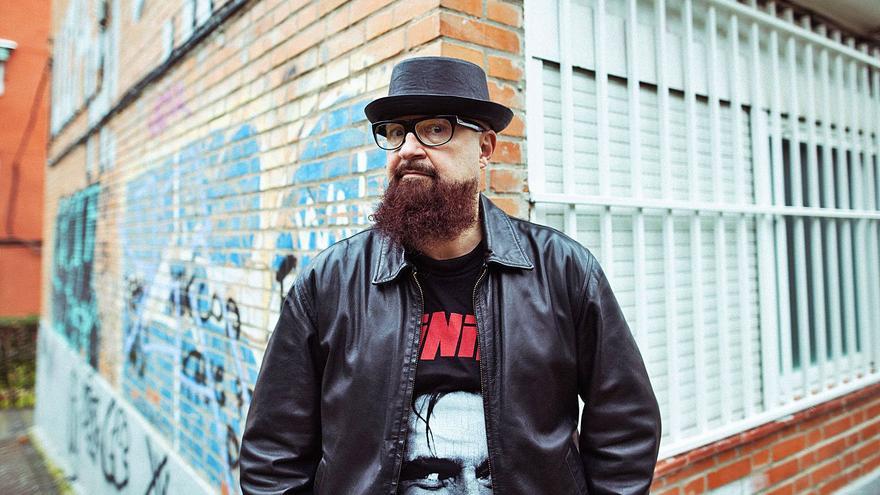 This 2021 he debuts as a monologue with the show Freedom from offense. What are the main elements of this staging?
The stoppage of the pandemic has given me the necessary calm to be able to mature a reflection aloud that combines a review of the group's trajectory in relation to the events that have led Western countries to carry out the greatest reduction of fundamental rights for the past 30 years. That's what the monologue is about.
After music and literature, why did you want to make this leap to theaters?
More than "after", I would say "in addition", because, while I finish my debut as a monologue, I continue publishing songs, giving concerts and writing. During the five years of inquisitorial persecution that I have suffered, I have been fortunate enough to be able to participate in various presentations on human rights in various universities and debate forums inside and outside of Spain, with which I was able to realize that, apart from my songs and books, I had something else to tell people, this time face to face.
Indeed, you have suffered unprecedented judicial persecution for exercising your right to freedom of expression on your personal Twitter account. How did you experience the years of that long legal journey until the final annulment of your sentence in 2020?
The term "dystopian nightmare" would summarize well what I have lived through and what it means to see yourself involved in a David vs. Goliath fight to defend your right to be a punk, a fool, an insolent narrator of the reality around you, a defender of critical, marginal and uninhibited creativity, without fear that the sewers of the State will mobilize to try to take you to jail for exercising your legitimate right to creative freedom and expression.
Would you say that your particular case shows that the Spanish democratic system tends to undertake a witch hunt towards a specific ideological profile?
I think there are already many data that feed the suspicion that with Fernández Díaz at the head of the Interior, too many things happened that should not happen in a true democracy, such as "Operation Catalonia" – and that of "this the Prosecutor's Office refines it for you" -, "Operation PISA" against Podemos, or "Operation Kitchen", which can now put you on the bench. I believe that the so-called "Spider Operations" carried out under his command, in one of which I was arrested, should also be investigated in case they were part of the same plot.
To what extent is it particularly dangerous to criminalize dissenting voices from the cultural sector, whose essence is to promote critical and free thinking?
Without going any further, to the extent that it flagrantly violates articles 16.1 and 20 of our Constitution, the European Union Human Rights Convention and the Universal Declaration of Human Rights, to give just three examples.
Do you think that Spain continues to have a serious problem of freedom of expression today?
The problem is a colonized judicial system blocked by an ultra conservatism that endangers the normal functioning of the rule of law.
And as a result of the previous question, expanding the framework to issues such as homophobia or racism, does Spain have a serious tolerance problem?
I have never considered Spain a particularly intolerant country in the context of the European Union. The cases of racism and homophobia are the result of the strategy of an emerging ultra-right that seems to have found a profitable niche in confronting society by fueling hate speech.
Last year, Def con Dos published the album Asshole has no translation, with which the band celebrated its thirtieth birthday since the publication of its first demo in 1989, with a return to its more punk-rap sound and the same transgression in its lyrics, not without controversy. As a composer, do you assert your right to write and sing whatever you want?
I think that question is unequivocally answered with the title of the album itself. We wanted to celebrate the 30th anniversary of the band with a work that is understood as a manifesto in favor of creative freedom and the most hooligan punk spirit, without any other justification.
Do you feel that the shadow of the accusation still hangs over your name or have you been able to return to normality in your daily and professional life?
As this pandemic is showing us, the term "normalcy" is something that, unfortunately, is now a thing of the past. Although professionally we are gradually resuming the activity, after 20 months in dry dock, when I get paranoid I have come to think that perhaps this dodgy virus was created by some obscure supervillain to achieve what they could not achieve with my persecution: to get me out of the scenarios. For this reason, among many other reasons, we continue and resist with more determination than ever.
What are your next projects, both musical and literary?
Well continue presenting the monologue Freedom from offense, persevere in the publication of new songs and remixes regularly, tour with Def Con Dos sin masks again and finish writing the book, with which I have been involved for more than a year, to be able to publish it in mid-2022.
Finally, what will your participation be like in the opening day of the Rock Word cycle at the Sala Miller in Las Palmas de Gran Canaria?
I am eager to talk about the special relationship that I believe exists between books, punk, rap and hip hop. I am sure that we will have a good time with that endearing audience that has always welcomed us so well in Las Palmas de Gran Canaria.