César Pascual: "With craft beer, people caught the wave late" | Fortune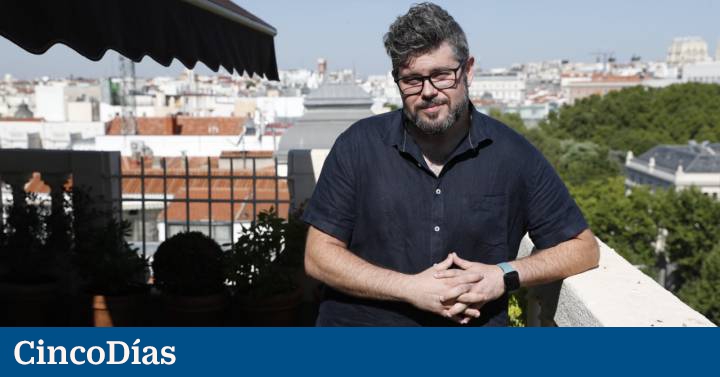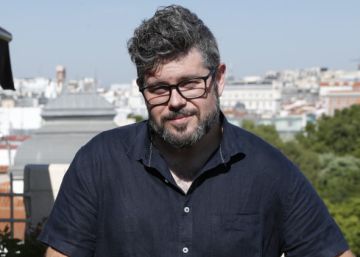 Given the lack of professional prospects in Spain, César Pascual (San Sebastián, 1982) decided to leave with his studies in Business Administration and Marketing to San Francisco, where he began to work at the advertising and communication agency Wikreate, where he met to those who would later be his partners. Together with them – Ana Coello, Jaime Riesgo and Javier Cerezo (the latter joined later) – he began to develop the idea of ​​making craft beer. Although he confesses that his arrival in the American city was a bit in the style of Paco Martínez Soria in The city is not for meSoon, he was struck by the fact that one of the world's most technological capitals paid attention and rescued traditional trades, some of them in the distillery industry. This was the germ of La Virgen Beers, which closed 2019 with revenues of 8.3 million euros, 67% more than the previous year, and dispatched almost two million liters. It employs 120 people and is present in countries such as France, England, the Netherlands and Russia.
Did the inspiration come from being outside?
We were very surprised by the rise of craft beer and it was then that the light came on. The first idea was to open a brewery bar to make and consume beer. Spain is a beer country, but with little beer culture. In 2010, we left the agency where we worked, returned to Spain and created La Virgen, in an alley in Europolis and with a clear idea.
Which was?
Madrid deserved to have a better beer than there was. We wanted to offer more beer, and for it to be from Madrid. We did it all, we launched our own distributor, we brewed our lager, bottled it and sold it. We focused on the horeca channel, which is the one that really made you know, and we began to grow at a rate of 70%.
With what capital did they set up the company?
With 340,000 euros between savings, credits and loans from our relatives. The project was ambitious. We didn't want a brewery house small, but something interesting. We started to double production and the factory quickly became too small. We also start with foodtrucks, which until then were not developed in Spain, and we had to increase capital, by 1.2 million euros, giving entry to minority partners, so that in 2015 we increased production and workforce.
Would they receive offers from the brewers?
Yes, but we saw that the breweries did not understand the market, and there came a time when the capital ran out, we had a turnover of two million euros, with 30 payrolls to pay and that was a great responsibility. It was then, when in 2017 we became part of ZX Ventures, a spin-off of the ABInbev beer group, which decided to create a craft beer club. We told them we wanted to be in control and they said yes. They bought the company from us, we take care of the management and they manage the capital. We have a relationship that is not invasive.
How is the crisis affecting them?
Our plan was to grow to 40%, but it is still too early to see the repercussion. We are going to try to invoice the same as the previous year, although the forecast was to reach 12 million euros. This crisis has hurt us twice as much because we also have our own bars.
But Spain is a beer country.
Yes it is, and the first thing we have done when they have allowed us to go out is go have a beer, but for the brewers the blow has been very hard. Now we must support the hospitality industry, launch support campaigns for the hoteliers.
How do you compete in such a fragmented market?
With craft beer, people caught the wave late. There has been a sieve and those that are maintained are those of good quality. The Virgin is between artisan and industrialist. We are not a local beer because it is sold nationally. We are a player important, but we can not look from you to you to the industrialists. There was a time when many manufacturers of craft beers emerged and we have been the ones that have done it best. Because the product must first of all be good, in addition to having a good image.
Why is image important?
It is very important, that is why we looked for an image that would connect with people, that of a half-Sevillian girl, with a logo that takes away the religious connotation, because what we transmit is that it is a pure beer. 10% of the production is sold outside of Spain and I think it represents us. We have worked a lot on the image. We are brewers, marketers and entrepreneurs. In Spain it is taboo to talk about money, to say that you earn money and that you have a winning mentality. It seems that only failures give you stripes, but luck is sought and we have worked a lot, loading and unloading, mounting taps and doing everything. We have the best job, which is to make people happy by making beer. We have the functions distributed, but we know how to do everything, and that is the key, since all workers know that we understand each job.
What will be the next step?
That more people know us, and that they know what is behind. The other challenge is that they try us, in addition to being in more neighborhood bars, although my dream is to have a tap at the El Doble brewery, in Madrid.