Cepsa forecasts high diesel prices as long as the "rupture" of Russia's supply continues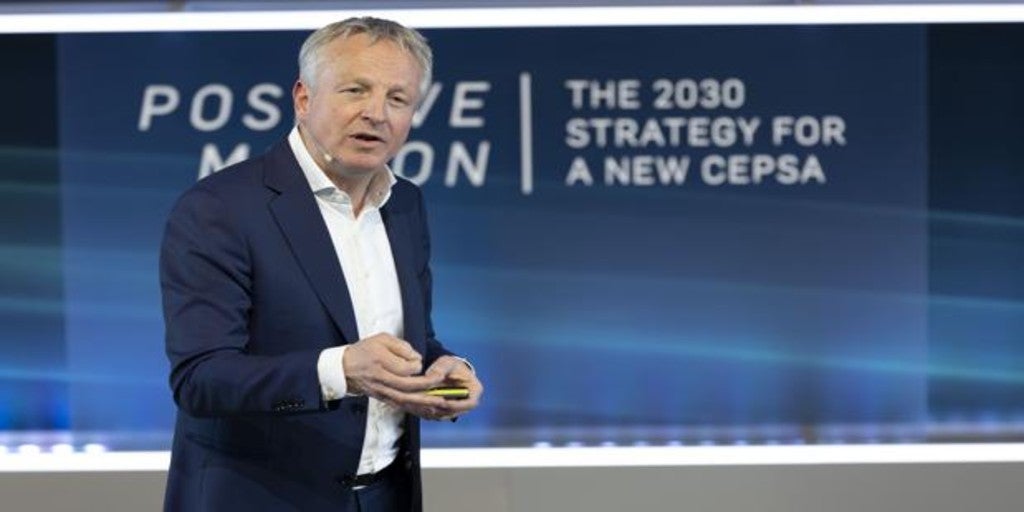 Javier Gonzalez NavarroFOLLOW, CONTINUEMadrid Updated: 03/30/2022 12:37h
Keep
Related news
The current rise in diesel prices, which in many cases is above gasoline, is due to the existence of "a break" in supplies from Russia, as explained this morning by the company's CEO, Maarten Wetselaar, at the presentation of the new 2030 Strategy. This situation will continue as long as other supplier countries are found.
Regarding the discounts that service stations have to apply from Friday, Wetselaar has said that he has not yet been able to analyze the 160 pages of the regulations published today in the BOE, but he has confirmed that the reduction of 20 cents will be made from April 1st. And he has added that the Government's interventions in the markets are based on agreements and negotiations, not on regulatory impositions.
On the possible sale of the chemical business, valued at around 4,000 million euros, Maarten Wetselaar has stated that, although "all options are open", the strategy of the chemical and exploration and production businesses will remain "unchanged", although It will give "greater autonomy to these divisions to maximize value creation and allow greater focus and faster decision-making."
He has also said that it will take a decade for sustainable aviation fuels, known as SAF for its acronym in English, to have a competitive price that makes airlines consider their massive use.
As for renewable energies, Cepsa plans to develop a portfolio of solar and wind energy projects for its own consumption with a capacity of 7 gigawatts, of which 1.5 are already connected to the grid.
Regarding the new 2030 Strategy, it should be noted that Cepsa will invest between 7,000 and 8,000 million euros until 2030 within the framework of its new strategy to lead sustainable mobility and energy in Spain and Portugal with the aim of becoming a "benchmark in the energy transition", according to Maarten Wetselaar, who gave the presentation in English, although he said that "I have the goal of mastering Spanish by the end of the year".
60% of the investments will go to sustainable businesses from 2023 and with this, Cepsa seeks a greater contribution from sustainable businesses to its Ebitda, going from 14% in 2022 to more than half in 2030. In this line, the The company has established a roadmap in which it intends to reduce its CO2 emissions (scopes one and two) by 55% compared to 2019 by 2030 and aims to reach net zero emissions by 2050. Regarding scope three, the intensity of carbon of its products will be reduced between 15% and 20% in 2030.
"Today we begin an ambitious journey to transform our company and be a key driver and enabler of the energy transition. Cepsa is small enough to move quickly, yet big enough to be a leader in creating a greener, fairer and more sustainable economy," said Cepsa CEO Maarten Wetselaar.
Regarding the first, with the aim of decarbonising road transport and the mobility of the end customer, the company aspires to develop the "largest electric mobility ecosystem in Spain and Portugal together with Endesa", with the implementation of the recharging network ultra-fast on-road, which will reach a minimum ratio of a charger of 150 kilowatts (kW) every 200 kilometers on the main highways and interurban roads.
In addition, it will boost the demand for green hydrogen in road transport, for which the goal of establishing a refueling station every 300 kilometers in the corridors that connect Spain with Europe has been set by 2030.
On the other hand, Cepsa's service stations will be transformed into digitized spaces that will offer a wide variety of ultra-convenience and restaurant services, which will include fresh food, parapharmacy, e-commerce, parcel collection points and a sustainable vehicle washing service, as well as multi-energy solutions for refueling on the road, highlights the company.
Regarding sustainable energy, Cepsa's strategy will focus on accelerating the decarbonisation of industrial customers, air and maritime transport, as well as the company itself, through the production of renewable hydrogen and biofuels.
The company maintains that it is currently one of the main Spanish hydrogen producers and aspires to lead the production of green hydrogen in Spain and Portugal by 2030 with a capacity of 2 gigawatts (GW).
"In this way, it will become a benchmark in the import and export of this energy to the European continent, Africa and the Middle East, thanks to the privileged location of its facilities on the Iberian Peninsula," the company underlines.
In terms of sustainable energy, the company also intends to dominate the production of second-generation biofuels, with a production of 2.5 million tons per year in 2030. In this area, it will seek to become a reference supplier of sustainable fuel for aviation, with an annual production of 800,000 tons. The company currently represents 35% of the energy supply market for the aviation sector in Spain.
Another of Cepsa's commitments within the framework of its new strategy is the conversion of its refineries into diversified and sustainable energy parks. These facilities are located in southern Europe, next to the main ports, "which provides large industrial clients with privileged access to key markets," highlights Cepsa.
View commentsTopics



Source link