CEOE will ask Sánchez to stop paying companies for the first 15 days of leave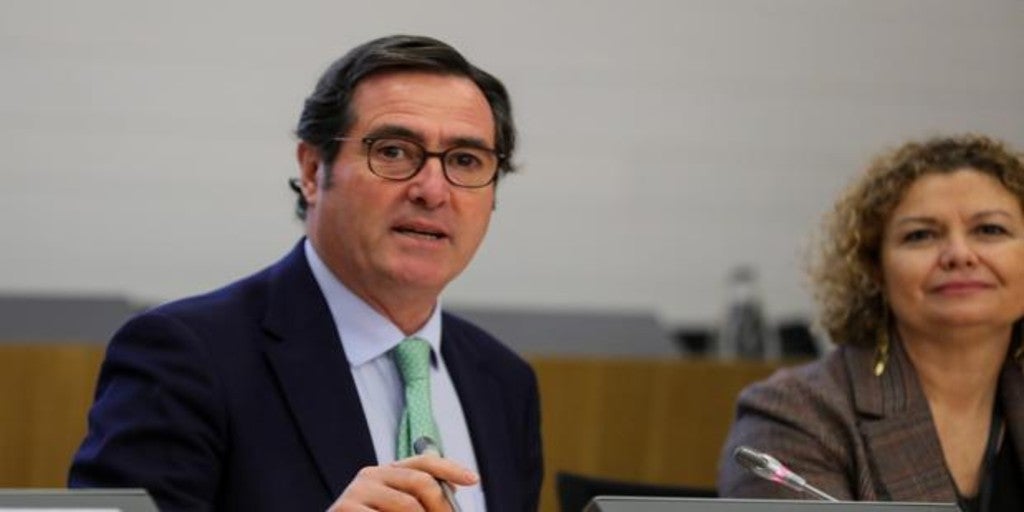 Madrid
Updated:
save

The job holder has the immediate task of repealing by decree the dismissal that allows the employer to fire a worker who chains medical leave. Also in this case consensus is sought, the endorsement of companies, since it is a legislative figure that includes the Statute of Workers and that requires parliamentary validation. And better to take the rule to Parliament with the endorsement of social agents, especially businessmen.
In these negotiating tables the organization directed by Antonio Garamendi will also carry his own request, the main one will be that companies stop paying the first 15 days of leave (Social Security pays from day 16). Do not close to participate in the payment, but the goal is to reduce the days. "If we are going to talk about sick leave we will also have to talk about absenteeism and reduce the burden that companies have for sick leave and reduce the 15 days we pay without it occurring," says a business source to ABC. A reference could be the autonomous. When these workers leave due to illness, they receive Social Security from day 4.
Article 52d of the Statute establishes that an employment contract may be terminated due to lack of assistance to work, even justified but intermittent that reaches 20% of working hours in two consecutive months, provided that the total number of absences in the twelve previous months reach 5% of working days or 25% in four discontinuous months within a 12 month period. This dismissal was one of the elements that hardened the labor reform and the measure was endorsed by the Constitutional Court in October 2019, although there is also a ruling by the EU Court of Justice, in the opposite direction, which urges Spain to modify it.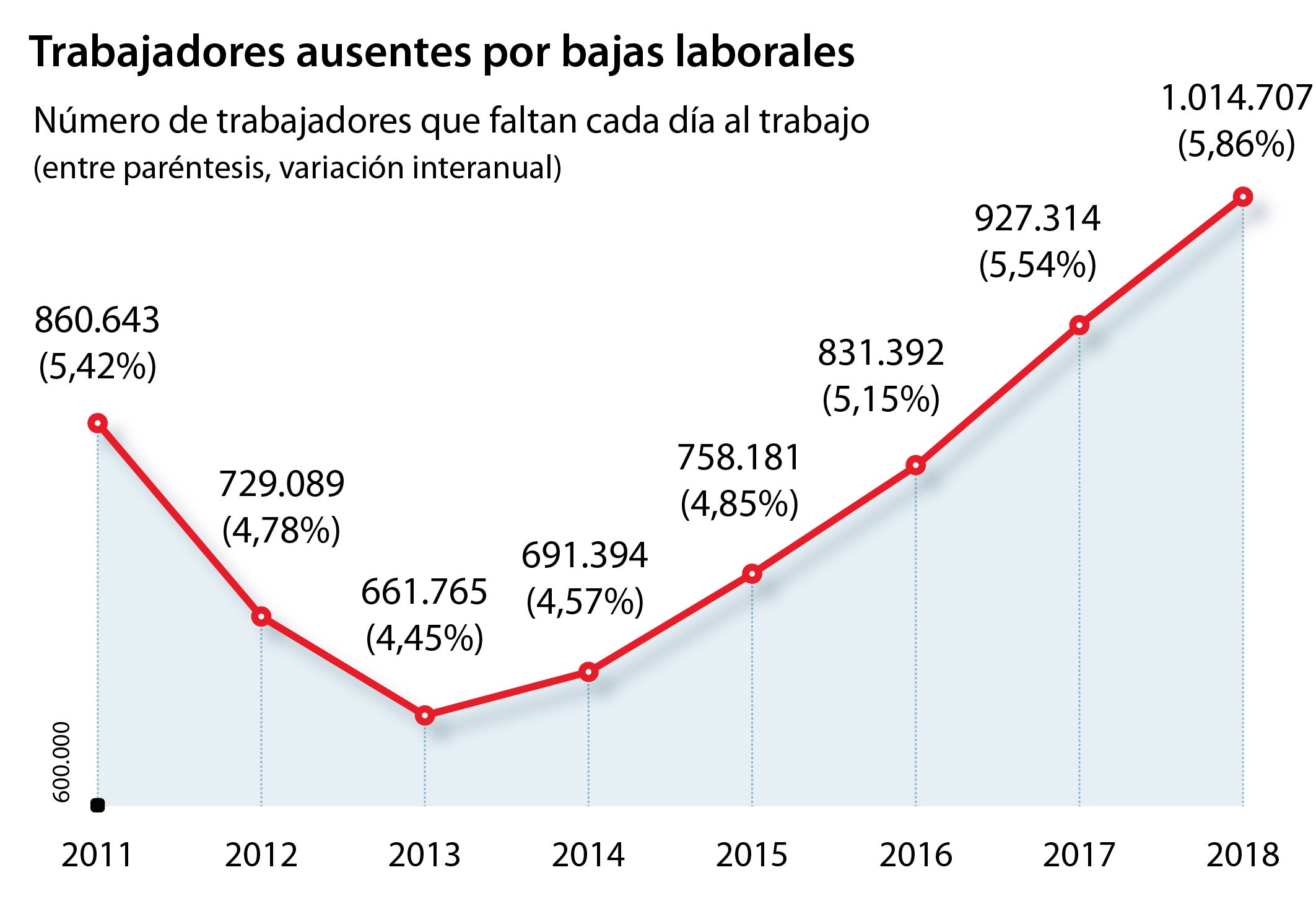 As ABC reported, the fear of dismissal caused a drastic brake on labor absenteeism in Spain in the worst moments of the crisis. The recovery and the greater stability in employment that began in 2014 caused the opposite to happen, that work absences rebounded and year after year they set a record.
Like car sales or electricity consumption, work absenteeism is probably one of the indicators of economic recovery more reliable. This is seen in many recent studies, in which the upward curve of macroeconomic indicators is almost parallel to that recorded in the work casualties. More than one million workers stop going to work every day because they are low and the cost to the economy exceeds 80,000 million euros, according to various works.