CEOE on other elections: "It is better to wait until November and have a calmer country" | Economy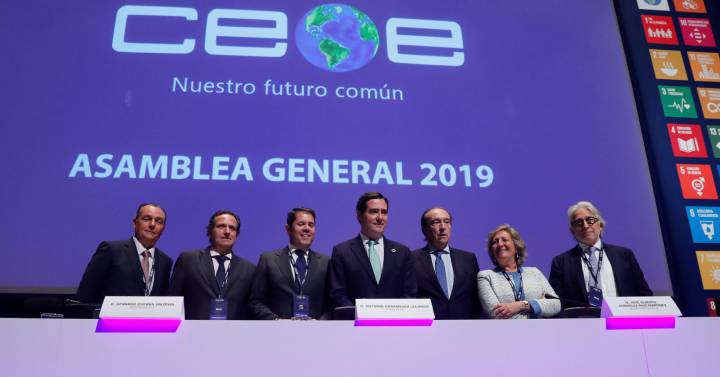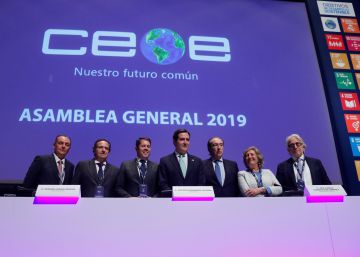 The first thing for CEOE is the "stability" and if that is what we have to repeat the elections, because "it is better to wait until November and have a calmer country". The president of the business, Antonio Garamendi, has made clear the position of his organization at the general assembly that was held on Thursday. His speech has begun with a demand on political parties: "We ask for responsibility, stability and moderation." And if for that it is necessary to repeat elections? The answer has come after the journalists: "If it is true that if there is no capacity for an agreement and there are other elections, the polls say that they would be cleared up more than now, well, it is better to wait until November and have a country Calmer".
Both in his speech and in his words to journalists, Garamendi has been less explicit than other times about CEOE preferences for a government between the PSOE and Ciudadanos instead of Podemos. He was the first to ask for it after the elections. He claimed a center-left government, "and we would feel very comfortable." The negative response of Albert Rivera and today has been more cautious, although it has gone in the same line. "We think that Spaniards have voted for moderation, but it is the political leaders who have to decide, I do not want to say anything else, but then they say that we are trying to influence."
After these words, it was when he had opined about an electoral repetition: "It seems that there may be another result, that they would consolidate more seats in a party and that would give more stability." That can be so good if a stable government emerges if it comes out now or if it comes later ". Garamendi spoke of the survey that had published the CIS the previous day in which the PSOE is close to 40%.
On the possible incorporation of the former Employment Minister, Fátima Báñez to CEOE, Garamendi did not want to deny or confirm the information published this Thursday on ABC. "I will not confirm or deny that if I confirm or dismiss you, I am affirming or denying it, it is there, in September we will decide it", he declared. However, several unofficial sources of employers do indicate that the former minister will advise the president without clarifying whether he will be on staff or not.
In the assembly, to which political leaders and union leaders were not invited, several changes of statutes have been approved, which translate into an increase in the number of positions in the top. One of the arguments of Garamendi to justify this decision is that it gains margin to increase the presence of women in the decision-making bodies of the employer's association, one of the compromises that it acquired when it replaced Juan Rosell. Now CEOE will go from having five vice-presidents to 10. As regards the executive committee, which now has 55 members, it will not be counted to the address.