CEOE asks the Government to address and extend the ERTE to the sectors that need it after June 30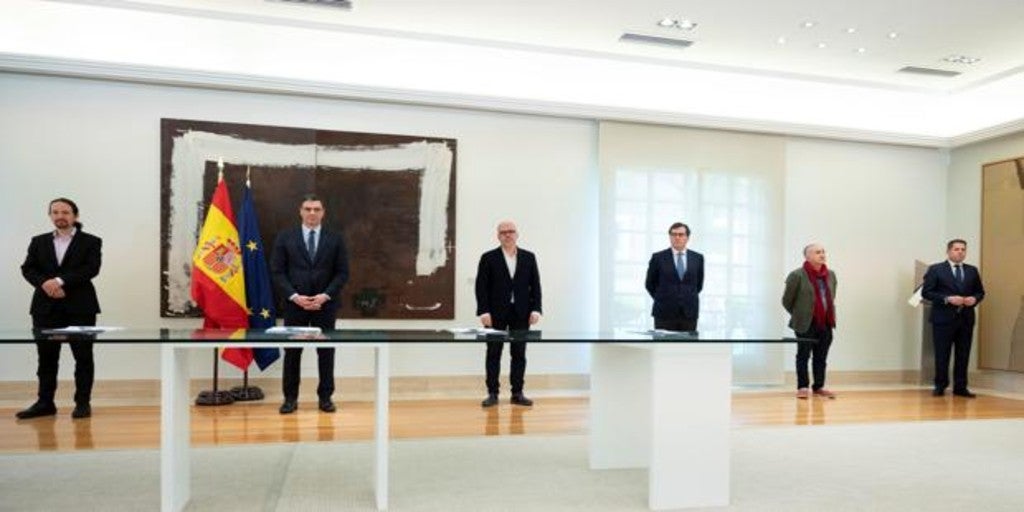 Madrid
Updated:
save

The CEOE has valued the agreement signed this Monday in Moncloa to extend the temporary employment regulation (ERTE) files due to force majeure until June 30 and it has asked the Government to approach "as soon as possible" its expansion in sectors that need it beyond that date. For his part, the secretary general of Workers' Commissions Unai Deaf, has considered that the agreement is an example of responsibility for the pandemic.
In a note sent to the media, Sordo stressed that this is a "very important" agreement that they trust that serves to contain the destruction of employment and of example in other political and institutional fields. "More than an agreement, we have presented an attitude, an attitude of co-responsibility," said Sordo, who hopes that this attitude maintained by employers and unions to prioritize "what unites" against their differences will serve as "a great example of political pedagogy And social".
For their part, the CEOE and Cepyme have also valued the pact, the result of social dialogue, and the fact that it is opened «A new negotiation process to extend support to companies and workers most affected beyond the month of June ».
The CEOE has explained that "Spanish companies have been hit hards because of the COVID-19 crisis, which has left many of them in a desperate situation. " In these cases, "the recovery process will be slow, more than the de-escalation itself", so they urge the Government and unions to «Look for new ways to guarantee survival from the hardest hit sectors, from their companies and their workforces to the full recovery of their activity ".
The agreement has been initialed by the president of Cepyme, Gerardo Cuerva; the UGT general secretary, Pepe Álvarez; the president of the CEOE, Antonio Garamendi; the CCOO general secretary, Unai Sordo, and the Prime Minister, Pedro Sánchez. The document was agreed on Thursday night and submitted to the governing bodies of the social partners on Friday morning, it has been the fruit of weeks of difficult negotiations.