CEOE asks Sánchez to suspend the payment of taxes to the companies hardest hit by the crisis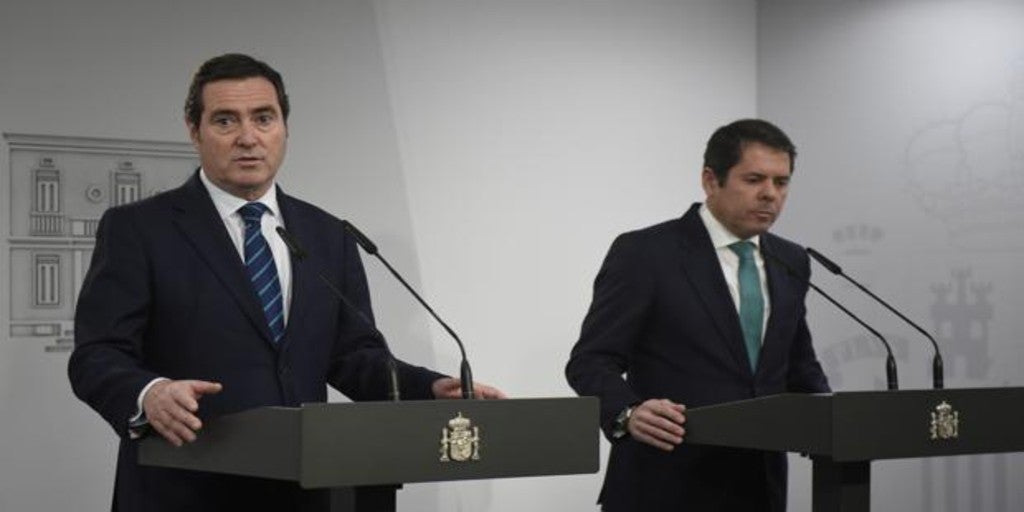 Madrid
Updated:
save

The employers CEOE and Cepyme have shown their support for the request for an extension of the state of alarm announced in the early afternoon by the Prime Minister, Pedro Sánchez, although they have put several duties regarding the payment of taxes or the extension of the tranche of guarantees from 20,000 to 50,000 million euros, with the prospect that the current situation will continue until April 26.
Specifically, the businessmen have asked the Executive in a statement that «suspend the payment of taxes such as VAT, personal income tax or contributions to Social Security in those sectors and companies hardest hit by the decline in activity ». Both employers have offered to "detect" the recipients of this measure, which have already adopted 15 autonomous communities and 22 European countries.
The employers' representatives have argued that, in the current situation, «it is not being possible to have the accounting and tax information of the wide business spectrum » that would allow complying with tax obligations. In this sense, they recalled that 80% of SMEs make their statements through agencies or law firms and that 50% of the treatment of invoices is still done on paper. Which, in his opinion, would also make the option of postponement idle.
Another request from CEOE and Cepyme is that the guarantee system put in place by the central executive be expanded "immediately" from 20,000 million to 50,000 million euros so that they are especially aimed at self-employed SMEs. In this sense, the employers have branded «distressing situation »which many entrepreneurs are experiencing and self-employed for financing "that is not flowing at the desired speed".
They have also demanded Sánchez «Making the temporary employment regulation processes (ERTEs) more flexible» and aimed at ensuring that the conditions established "are temporarily maintained after the end of the alarm state". In another order, they have offered to "prepare" with the Government the way out of the crisis.