Central banks announce coordinated action to increase dollar liquidity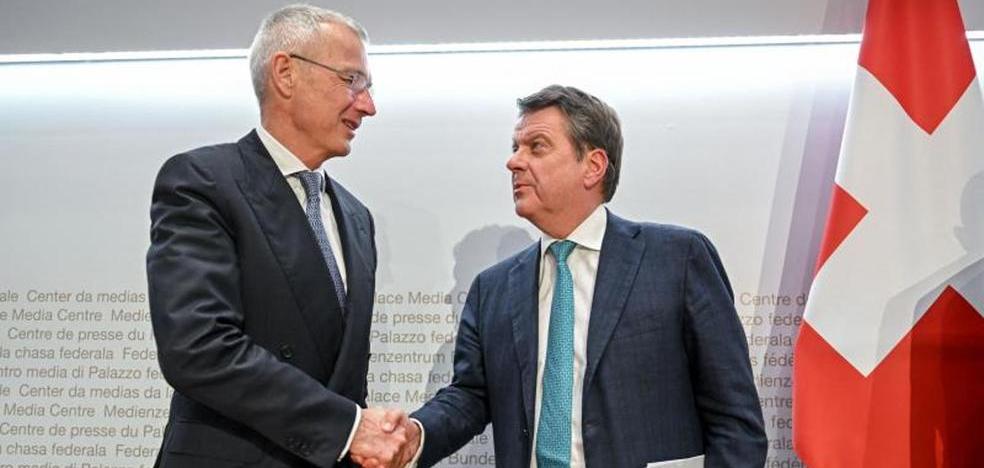 Compra from Credit Suisse
UBS agrees to buy Credit Suisse for almost 3,000 million
The main central banks of the world join forces to completely shut down the threat of a banking crisis that has been hanging over the system for days. As soon as you know the
merger of UBS and Credit Suissethe European Central Bank, the US Federal Reserve, the Bank of Canada, the Bank of England, the Bank of Japan and the Swiss National Bank announced a coordinated action to inject liquidity into the system in an unusual action that has only been seen before in 2008, in the midst of the financial crisis, and during the 2020 pandemic, when liquidity in dollars was also provided jointly.
The movement demonstrates the enormous concern of the monetary organizations for the severe bleeding that the banking sector had been suffering these days. And they have decided to tackle the crisis at the root. Specifically, the dollar exchange lines with a seven-day maturity that these entities maintain on a regular basis will be modified, increasing their frequency from weekly to daily starting this Monday, March 20, and at least until the end of April.
According to the statement made public on Sunday night, this concerted action on the so-called 'swap' lines will serve "as an important support of liquidity to alleviate the tensions in the world financing markets, thus helping to mitigate the effects of such tensions in the supply of credit to households and companies.
The measure will undoubtedly mean a breather for the markets, which had expressed concern about a possible credit lock, with financial institutions being much more careful -and above all demanding- when selecting how and to whom they grant loans .
With this action, the central banks ensure liquidity and give confidence to the banking entities. But they also hint that the situation was more complex than what they had reported up to now.