Celtas Cortos sings 'Tomorrow the sun rises' against the coronavirus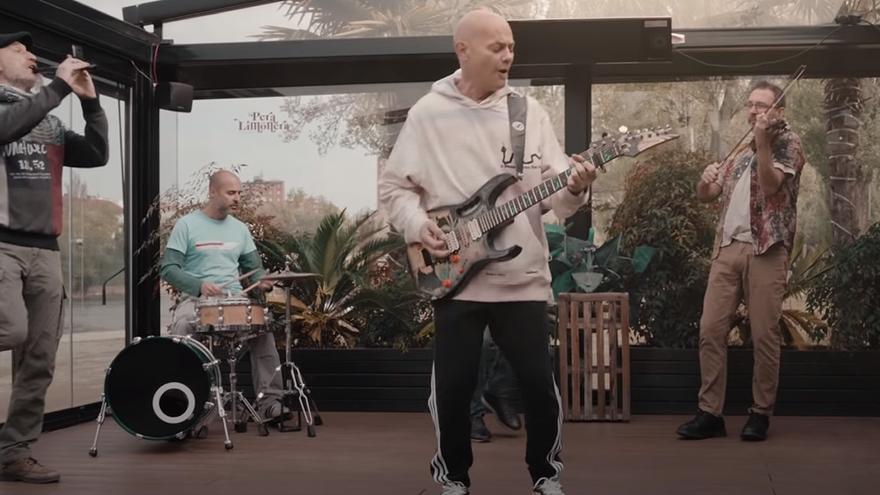 The group Celtic Shorts has commemorated this April 20, remembered each year for its emblematic theme of the same name, with the publication of a new song titled 'Tomorrow the sun rises', a song in front of the sorrows of the Covid-19 pandemic that aims to feed the optimism of society.
Celtas Cortos has started a series of performances and launches of new songs that aims to culminate towards the end of 2021 with the edition of an album that brings together these songs made during the pandemic, as explained by the group in a statement.
"It seems that in the job we are doing fatal, living the tightrope of working or mitigating", this new topic begins, focused on the limitations of recent months, but also on the virtues of music to counteract the confinement.
Jesus Cifuentes In this song he also sings that "seeing each other in bars is history", but he goes back in morals by stating in the following verse: "The music in the street never stopped playing, remember the balconies, they gave us freedom the broken hearts did not stop dancing, we looked for a free way to escape ".
'Tomorrow the sun rises' also appeals to "freedom of expression and freedom to express":" We have a free pass, the world is not going to stop, "the vocalist concludes.
In its statement, the group recalled that a few days ago they managed to sell out the tickets at their concert in Salamanca, held at the Center for Performing Arts and Music (CAEM) with all the security measures in force.
"An authentic celebration, so necessary in these times, that both the public and the musicians enjoyed 100% ", they explained.