Celta takes aim to beat Osasuna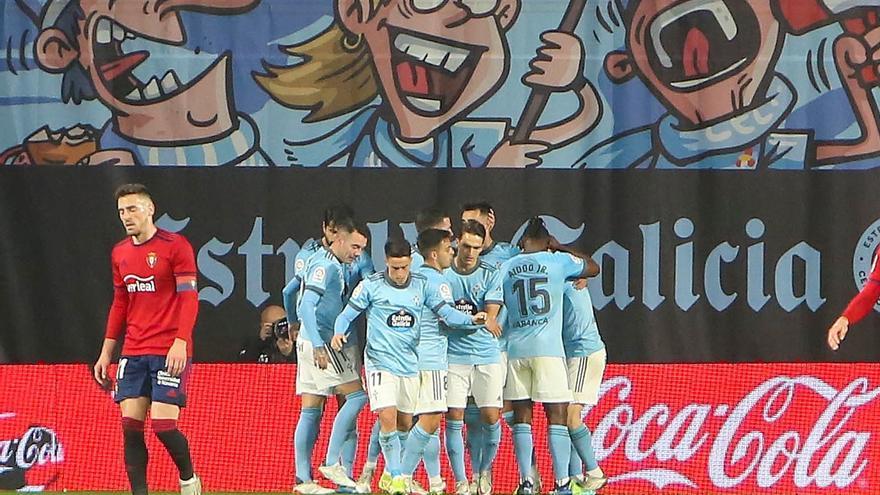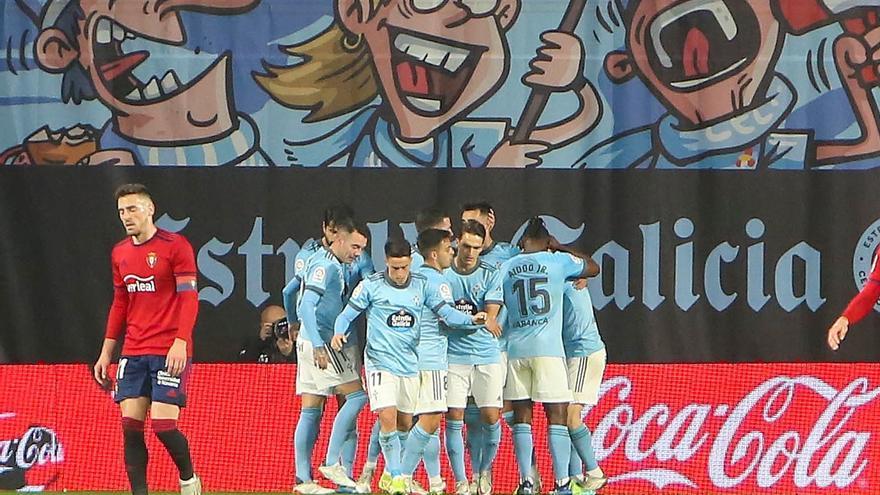 The Celtic was reunited with his effective version before the Atletico Osasuna (2-0), whom he hit in the first half in his only two approaches, to clear the doubts that the defeats against Atlético Baleares had left, in the Copa del Rey, Y Real society.
It is true that the crash could have had a different script if in the 9th minute Ante Budimir's shot did not crash into the crossbar of the goal defended by Matías Dituro, whom Osasuna barely tried, so fragile in defense as innocent in attack.
Celta did not take long to dominate, although they hardly caused any danger. With the lines together, Osasuna drowned out the celestial creation zone. The tactical battle, however, was broken by a side, Hugo Mallo. His diagonal towards the edge of the area surprised the red defense, which was not expecting him. The Galician captain finished off with his left foot, his bad leg, from the front and Sergio Herrera collaborated so that it ended in a goal.
The 1-0 gave Eduardo Coudet's team peace of mind, much more comfortable with spaces. Denis Suárez, Brais and Aspas came into play much more. And before the break he extended his income, after a great action by Denis Suárez that Santi Mina finished.
Celta fell back in the second half. He gave the ball to his rival, who stepped much more on the sky blue area but without creating danger. Their lateral centers were the biggest threat to the local defense. Araujo and, above all, Aidoo exhibited their good moment.
Both coaches refreshed their elevens, but nothing changed. Celta locked up to go on the counterattack; Osasuna attacking but without testing Dituro, who had not enjoyed a clean sheet at Balaídos since the end of September (a narrow victory against Granada).
Data sheet
2- Celtic: diturus; Hugo Mallo, Aidoo, Araujo, Javi Galan; Beltrán (Okay Yokuslu, min.78); Brais Méndez (Solari, min.69), Denis Suárez (Tapia, min.59), Cervi (Nolito, min.78); Blades and Mina (Galhardo, min.69).
0- Athletic Osasuna: Sergio Herrera; Nacho Vidal, Dufur, Juan Cruz, Cote (Roberto Torres, min.78); Torró (Chimy Avila, min. 68); Barja (Manu Sánchez, min.78), Darko, Moncayola, Rubén García (Benito, min.78); Budimir (Kike García, min. 68).
goals: 1-0 Hugo Mallo, min.29; 2-0 Santi Mina, min.37
Referee: Cordero Vega (Cantabrian school). He admonished Javi Galán (min.31) and Benito (min.84) and Nacho Vidal (min.92).
Incidents: Match corresponding to the twenty-first day of LaLiga Santander played in Balaídos before 8,837 spectators.