Celta resurrects and sinks a dying Getafe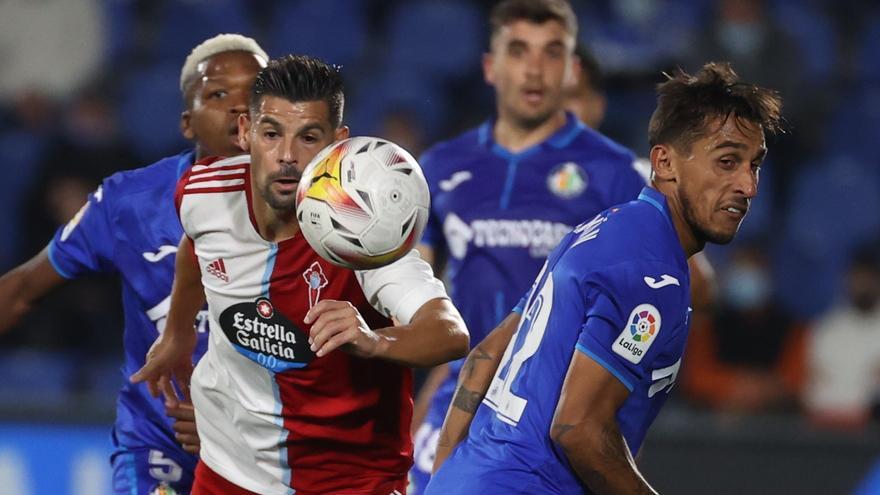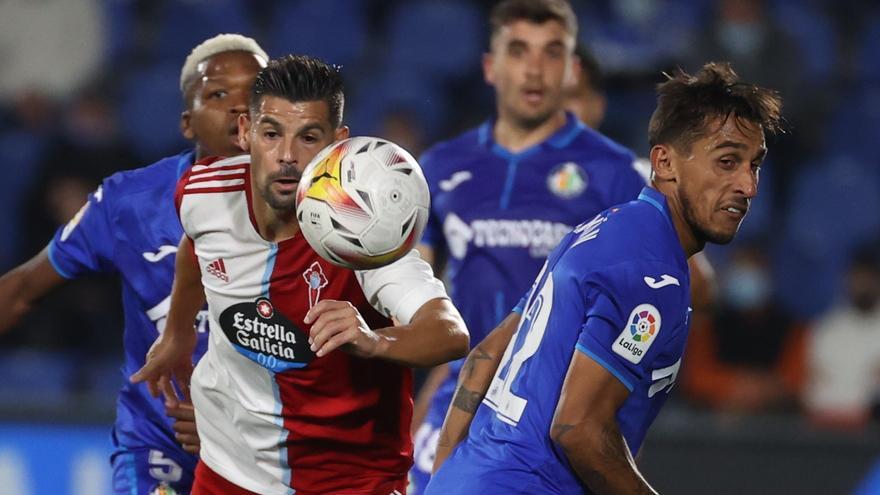 The Celtic took air at the Alfonso Pérez Coliseum with a victory on Getafe (0-3) that sank in the last place a dying and aimless team that, if it does not change radically, the season will end hopelessly in Second division.
The Getafe, in these moments, is capable of resuscitating anyone. The arrival of Quique Sánchez Flores, for now, has not had any effect. Although Getafe improved in their debut against Levante (0-0), they returned to their old ways against Celta, who moved away from relegation thanks to a forceful second half in which Santi Mina, with a double, and Iago Aspas, scored to sink his rival.
Both Quique and Coudet faced a duel marked by emergencies. Above all Getafe, who jumped onto the pitch without victories in their locker. Only two points, those he got after drawing the previous rounds, stood out in the LaLiga standings. Very sad numbers for the bottom player, who not long ago walked his name through Europe.
The season was not going well for Celta either. His start, irregular for a team with names of a quality more than contrasted, is not normal. But for a long time the Galician team has sinned from being a roller coaster from which it does not get off to maintain its dangerous dynamics. On the verge of descent, just one point away, he needed to win yes or yes.
With that panorama, The decision of both coaches was curious, who did not make changes in their line-ups despite their poor results. Quique bet again to fill destructive midfielders in his eleven (up to four), while Coudet plagued him with creative men. Two different styles came together that were going to collide to practically cancel each other out.
That script caused a monumental traffic jam in the center of the field. It was impossible to rule it. At least, in the first part, in which the circulation of the ball was a chimera. Only in specific moments, could a play be threaded. And almost all of them were done by Celta, who took the majority of the occasions.
At first Nolito and Brais Méndez tried, but they met David Soria. In the end, again Nolito, in a heads up, was the one who could score on the clearest occasion. But, again, the goalkeeper of the blue box, stopped Celta. Meanwhile, Getafe only came out of the den with a header from Mauro Arambarri and with a free-kick from Sandro Ramírez that narrowly missed.
Precisely, Sandro, perhaps Getafe's fittest man this season, had to retire injured on the brink of halftime. Quique took Enes Ünal onto the pitch and thus ended the opening act, with bad omens for Getafe.
These were confirmed within minutes of the restart. A tremendous failure by David Timor, in an erratic delivery towards Jorge Cuenca, caused Celta's first goal. Timor's backward pass was received by Iago Aspas, who was met with a saving hand from Soria. The Getafe goalkeeper managed to clear a corner, but Brais Méndez's subsequent launch headed him into the net Santi Mina, which unleashed the perfect storm for Quique's team.
And the thing is, Celta's goal sank Getafe. Any blow to a demoralized group was going to be final. And even more so when two minutes after Santi Mina's goal, Brais Méndez pulled out of the hat a magnificent pass that Iago Aspas did not miss to make it 0-2.
And, if it seemed that the night could not be worse for Getafe, the expulsion of Djené Dakonam arrived, who nailed the studs in Santi Mina's ankle. The VAR, although it was a fortuitous play, was relentless and did not spare the Togolese defender. At that moment, the 63rd minute, the game ended definitively.
The only thing that was left for Getafe was to fight not to receive a humiliation. He got it halfway, because Santi Mina, after receiving a Guti-style pass from Brazilian Thiago Galhardo, closed the account for Celta.
The damage was tremendous for Quique's team, which still does not win and shows very worrying symptoms. Quite the opposite of Celta, who came out strengthened from the Alfonso Pérez Coliseum with a resounding victory with which they placed four points above relegation.
Data sheet:
0.- Getafe: Soria; Damian, Djené, Cuenca, Olivera; Arambarri, Florentino, Timor (Poveda, m. 60), Aleñá (Mitrovic, m. 67); Maksimovic and Sandro (Enes Ünal, m. 44).
3.- Celtic: Dituro; Hugo Mallo, Aidoo (Araujo, d. 67), Murillo, Galán; Fran Beltrán; Brais, Denis (Yokuslu, m. 81), Nolito (Galhardo, m. 72); Santi Mina (Álvarez, m. 80) and Iago Aspas (Cervi, m. 72). EFE
Goals: 0-1, m. 55: Santi Mina; 0-2, m. 57: Iago Aspas; 0-3, m. 73: Santi Mina.
Referee: Martínez Munuera (Valencian Committee). He showed yellow card to Aidoo (m. 42) and Murillo (m. 83) by Celta and sent off with a direct red to Djené (m. 63) and Chema Rodríguez for a double yellow by Getafe. Damián (m. 81) was also reprimanded by Getafe
Incidents: match corresponding to the tenth day of LaLiga Santander played at the Alfonso Pérez Coliseum before 7,630 spectators.