Celta, 'forced' to reincorporate Santi Mina to training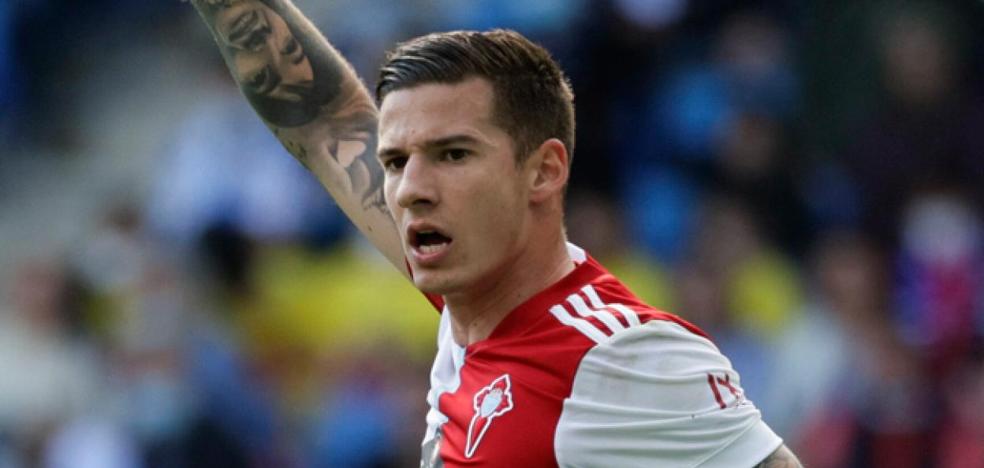 In a statement, the club shows its "surprise" at the player's move and ensures that the striker rejected an offer to play in another league
Santi Mina returns to Celta's discipline. The Vigo club has communicated that "through a burofax", the club is required to "immediately join the team's training" of the footballer, sentenced on May 4 to four years in prison for sexual abuse.
After knowing the sentence in May, the club decided to "provisionally" remove the striker and even eliminated any presence on the team's website. At the start of the preseason, Santi Mina did not show up with the rest of the players for the team's discipline, but now the situation has changed radically.
Celta, which has transferred that "reserves its right to claim, if the sentence becomes final, all damages caused by the player's behavior to the entity, both economic and image of the club", has assured that it looks " obliged» to reincorporate the player to the preparation sessions.
In the same statement, Celta has shown its "surprise" at the player's move which, they consider, is aimed at "damaging the club, which since the court ruling acted in accordance with the values ​​of this club and its fans and those who will not resign under any circumstances", and point out that Mina rejected "an offer to play for a team in another league".
sentenced to four years

The footballer was sentenced last May to four years in prison for sexually abusing a woman on June 18, 2017 in Mojácar (Almería). The player, yes, got rid of the conviction for sexual assault. According to the sentence, Mina did not act with violence or intimidation, as the prosecutor considered, to qualify the crime as sexual assault. Judge Társila Martínez and the court acquitted Mina for this type of crime for which the Prosecutor's Office requested eight years in prison and the private prosecution, nine and a half.
The conviction of Santi Mina, in addition to four years in prison, has a restraining order of 500 meters with respect to the victim for 12 years and the payment of compensation of 50,000 euros. The defense of the Celta footballer announced an appeal against the sentence, understanding that there were "significant errors in the assessment" made by the court of the evidence taken in the trial. In a statement, she indicated that the ruling of the Third Section "does not comply with the law" and that it does not correspond "with the events that occurred."