Celta beats Rayo and fuels their European dream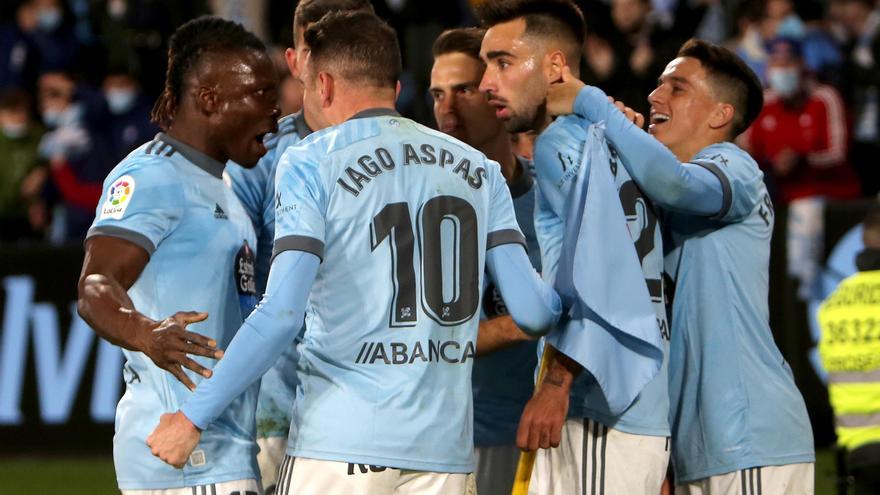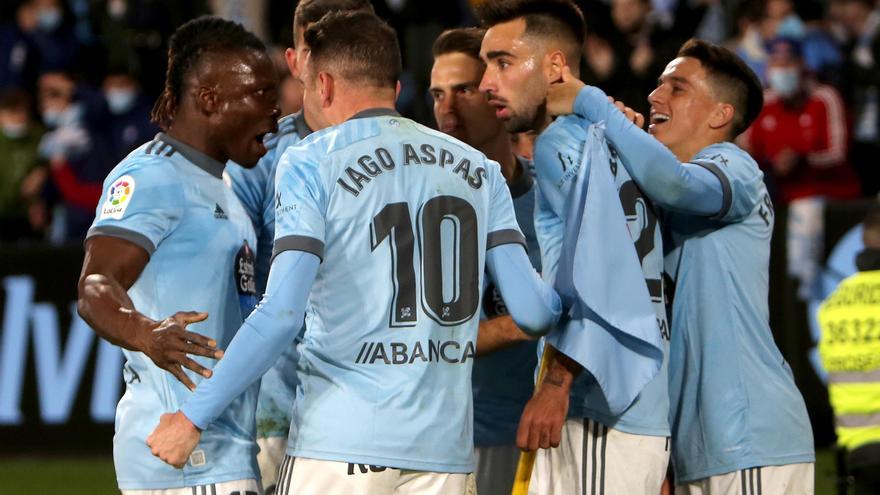 A double by Brais Méndez feeds the European dream of the Celta Vigowho this Saturday chained his third consecutive victory in Balaídos against a Vallecano Ray (2-0) that accused his numerous rotations, four days before playing a historic Copa del Rey semifinal against Betis.
Celta printed a lot of rhythm at the start of their game. He turned his game to the wings to exploit the depth of its sidesand that is where he generated his greatest danger, especially with Javi Galán on the left.
A cross from him in the eleventh minute created problems for Stole Dimitrievski, and the Macedonian goalkeeper's poor clearance Brais Méndez benefited to overtake his teamjust when the Lightning He was with one less footballer due to the injury of Unai López, who would end up being replaced by Óscar Trejo.
With the entry of the Argentine, Rayo gained prominence, although they only disturbed Dituro with a lob from Álvaro that went high, after a succession of errors by the sky-blue team. The mind of the rayistas seemed to be in the cup semifinal against Betisin which his coach Andoni Iraola also thought, who reserved several of his indisputable pieces.
His team is two games away from playing its first final of the Copa del Rey. He was one step away in the 1981-82 academic year. Forty years later, Iraola and his "troop" want to enter the history of the Vallecano club, with permanence more than on track. Hence, the Basque coach did not retouch his team despite the disadvantage.
The shock equalized. Celta lost freshness in the creation zone, and Aspas entered the game much less. Coudet did not refresh his eleven either. The Argentine saw his team comfortable in defence, despite the fact that Álvaro tried again with a shot from the edge of the box.
Full-back Javi Galán continued to be the main sky-blue threat with his runs down the left. In one minute, between 62 and 63, Santi Mina and Carlos Domínguez brushed the sentence. The first shot went to a corner after Dimitrievski cleared it; the second's header brushed the crossbar.
Iraola couldn't take it anymore. He put "dynamite" on the pitch with Falcao, Isi and Óscar Valentín. And in just four minutes the Colombian striker scared Celta with a powerful cross shot that cut the central defender Aidoo, who was very confident throughout the match.
Rayo was already more recognizable, they had much more of the ball. He put Celta in his field and Falcao was a constant threat. But a genius from Brais Méndez, finishing off a corner with his heel, ended the suffering of the Galician fans with eight minutes to go, despite the fact that Sergi Guardiola was able to score shortly after.
Data sheet:
2 - Celtic of Vigo: diture; Hugo Mallo, Aidoo, Carlos, Javi Galan; Beltrán (Solari, min. 87); Brais Méndez, Denis Suárez (Araujo, min.90), Cervi (Nolito, min.87); Aspas (Galhardo, min.87) and Santi Mina (Tapia, min.82).
0 - Vallecano Ray: Dimitrievsky; Balliú, Saveljilch (Sergi Guardiola, min. 82), Catena, Kevin Rodrigues; Pathé Ciss (Isi, min.65), Comesaña; Alvaro; Unai López (Óscar Trejo, min.13), Sylla (Óscar Valentín, min.65); and Nteka (Falcao, min. 65)
Goals: 1-0, m.12: Brais Méndez. 2-0, m.80: Brais Méndez.
Referee: Munuera Montero (Andalusian committee). He admonished Celta, and Óscar Trejo (min.33), Pathé Ciss (min.37) by Rayo.
Incidents: match corresponding to matchday 23 of LaLiga Santander played in Balaídos before 12,546 spectators. Before the match, a minute of silence was observed in memory of former Celta soccer player Enrique Silvestre.