Celta and Athletic sign tables and take hold in the quiet zone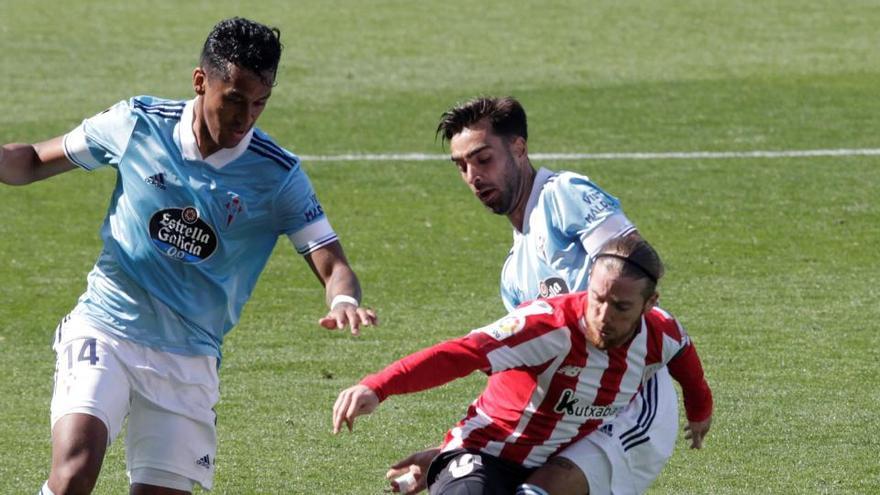 Celta de Vigo and Athletic They took a new step towards salvation after drawing, without goals, in Balaídos, but they distance themselves from the fight for European places, in a demanding physical duel and on rare occasions.
Marcelino Garcia Toral made several changes with respect to the eleven that he lined up against Atlético de Madrid, but his team did not charge him. He sought physical battle and Celta fell into his trap, abusing the passes in court at the time of starting the game.
The script could be another if Iván Villar will not avoid Villalibre's goal after three minutes, after a spectacular volley from the Basque attacker. Celta reacted with a counterattack that culminated, very forced, Santi Mina, who shortly after returned to touch the goal with a header.
Before reaching half an hour of play, Athletic exploited a ball from Lekue to set up a quick counterattack, started and ended by Berenguer. His shot went brushing the post.
Nothing changed in the second half, despite the fact that Marcelino gave entry to Muniain for Raúl García. Too much game in the center of the field, where the Peruvian Renato Tapia shone once again, a toothache for the rojiblancos in the recovery. Aspas was able to unbalance the shock in the 87th minute but his shot from the edge went to a corner after touching a defender.
Data sheet:
0 RC Celta: Iván Villar; Kevin Vázquez, Araujo (Aidoo, min.84), Murillo, Aarón Martín; Wall; Brais Méndez, Denis Suárez (Beltrán, min.76), Nolito (Solari, min.76); Aspas and Santi Mina (Ferreyra, min.67).
0 Athletic: Unai Simon; Lekue, Yeray, Unai Núñez, Balenziaga; Berenguer (De Marcos, min.78), Dani García, Unai López (Winner, min.67), Morcillo (Ibai, min.86); Villalibre (Williams, min.67) and Raúl García (Muniain, min.46).
Referee: Jaime Latra (Aragonese school). He admonished Santi Mina (min.45), Kevin Vázquez (min.62), Murillo (min.69) and Coudet (min.88) by Celta, and Lekue (min.41) by Athletic.
Incidents: match corresponding to the twenty-seventh day of The league Santander played at the Abanca Balaídos stadium.