Cellnex acquires 1,500 towers to Orange for 260 million | Economy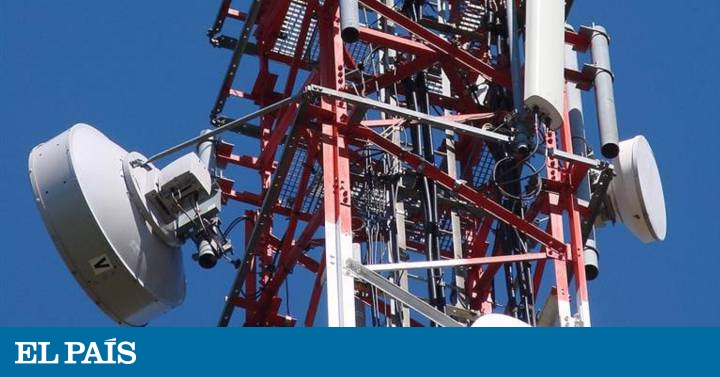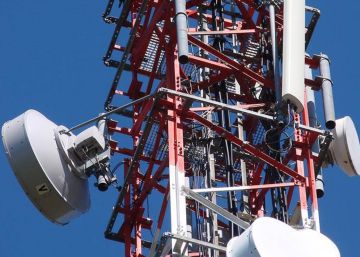 Cellnex Telecom has acquired 1,500 towers and antennas of mobile telephony of Orange for 260 million euros in a contract in which both companies for which the French operator will continue to use the sites for 10 years extensible to another 10 years and successive periods of one year that the infrastructure company will operate, locating its voice and data signal transmission equipment.
The agreement is compatible with the one signed Orange with Vodafone for the sharing of mobile telecommunications networks in Spain in those municipalities with less than 175,000 inhabitants.
"This sale is materialized as part of the ongoing review of the portfolio of assets and will allow you to reallocate your products to projects that involve greater value creation for the company," Orange said in a statement. In particular, it will be dedicated to the deployment of 5G or the improvement of its fiber optic network infrastructure to the home, as well as to maximize the profitability of Orange España's business as a whole.
With this operation Cellnex "not only reinforces its position in Spain as an independent telecommunications infrastructure operator, but also consolidates the relationship with Orange as one of the key clients of the group with whom it had already been working in Spain and also in France", as highlighted by the Global Business Director at Cellnex Telecom, Àlex Mestre.
After this acquisition, the company that presides Franco Barnabas It already has 10,354 locations in Spain. In 2019 Cellnex has reached five agreements for the purchase of assets and companies that, once closed, will lead to expanding the current portfolio of assets in more than 25,000 in the seven European countries (Spain, Italy, France, United Kingdom, Switzerland, Countries Low and Ireland) in which the company is present.
Acquisitions
The most important operation was the acquisition of the telecommunications division of the English company Arqiva, with the ownership of 7,400 locations and the commercialization rights of another 900, for 2,400 million euros. Last September he announced the acquisition of Cignal in Ireland (with 546 locations) for a total of 210 million euros. In June he did the same with BT, with 220 telecommunications towers and previously with Iliad in France and Italy and with Salt in Switzerland to acquire 10,700 locations (5,700 in France, 2,200 in Italy and 2,800 in Switzerland), with a total planned investment of about 4,000 million euros.
Since the IPO in 2015, Cellnex has executed or committed investments worth nearly 11,000 million euros for the acquisition or construction -up to 2027- of 44,200 telecommunications infrastructures that add up to the approximately 10,000 with which the company at that time.
Orange's new subsidiaries
Precisely, the Orange group announced this Wednesday in France on its Investor Day the segregation of its telephone tower business – made up of more than 59,000 locations in Europe, Africa and the Middle East – as Telefónica (Telxius) have already done, Vodafone and Deutsche Telekom.
Segregation will occur through "dedicated entities" in each country where it operates under the control of the gala company, which will establish the first of these TowerCos in France and Spain in 2020 and that, eventually, it could consolidate into a company to take advantage of opportunities at the European market level, as CEO Stéphane Richard has announced.
In this way, these entities will be responsible for the management of Orange's telephony towers, with the objectives of improving their operational efficiency and optimizing capital investments in the mobile segment, as well as increasing Orange's placement ratio and putting The value of these assets is relevant. Orange has about 40,000 locations in Europe, including 17,100 in France and 7,700 in Spain.
Also, the top executive of the French operator indicated that Orange will also take part in local consolidation processes or make "strategic sales" similar to the agreement reached with Cellnex in Spain.
According to the US bank Morgan Stanley, the value of the Orange tower business would be between 8,000 and 10,300 million euros, taking as a reference increasing operations in the sector, after similar movements starring operators such as Vodafone and Deutsche Telekom, which recently segregated their telephone towers their respective strategic operations.
On the other hand, the French State will continue to be the controlling shareholder of the Orange telecommunications operator, with a 23% stake, as Richard defended before investors.
. (tagsToTranslate) cellnex (t) acquire (t) 1,500 (t) tower (t) orange (t) 260 million (t) French operator (t) (t) French (t) segregate (t) business (t) telephony (t) Spain (t) France (t) 2020



Source link