Celaá opens the door to the permanence of reinforcement teachers due to Covid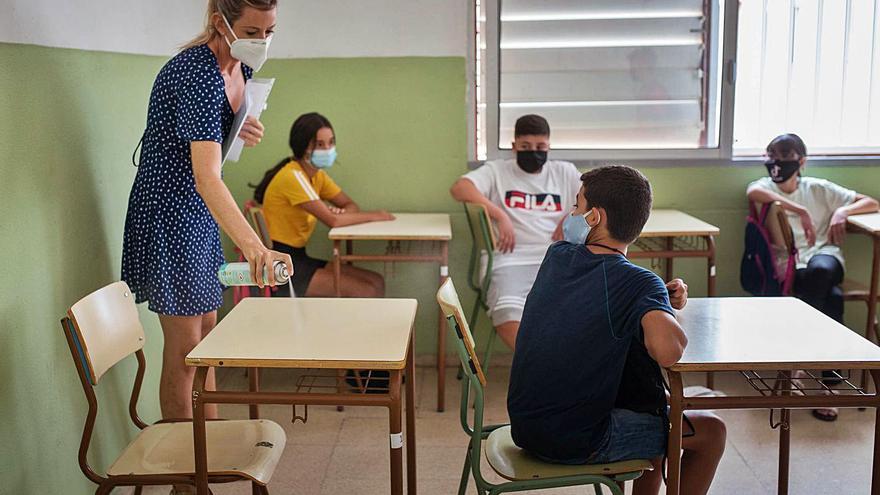 This organization will directly affect the configuration of the groups of each of the educational levels and will show whether it is necessary to carry out split-ups, as is currently the case. When the final number of groups is known, the Ministry of Education will decide if it is necessary to have backup teachers and in what quantity.
In this way, the possibility of continuing the hiring of this group of professionals is opened, although it will probably be in fewer numbers than in this course, when the incorporation of 2,500 teachers has been carried out – 1,700 for Secondary and 800 teachers for Infant and Primary – to respond to the unfolding of the groups. Although the Ministry of Education indicated at the beginning of September that this recruitment would be reviewed every quarter to eliminate personnel in the event that the health situation improved and so many teachers were not needed, in the middle of the year the Canary Islands announced that this staff would be would hold until the end of the course.
The minister expresses that "the autonomies must maintain the resources of extras of this year"
Last month, the regional Executive explained that the evolution of the health situation would change the situation of the workforce but the Ministry of Education later announced that most of the restrictions will be maintained next year, which now allows to open a door to maintenance of these workers. Minister Isabel Celaá said this week that, "as in all crises, also in this situation we must see an opportunity for the system to advance" and added that "some of the extraordinary measures adopted must remain in order to consolidate the great change that we are promoting in our educational system ", as is the case of these reinforcement teachers:" The autonomous communities must commit themselves to at least maintaining the reinforcement teaching resources they have had this year. "
In this sense, the Government of Spain will allocate this year to the autonomous communities an extraordinary 13,400 million euros for the fight against the pandemic. In addition, it will make available the 10 billion euros from the European REACT-EU mechanism, a rapid investment fund that will allow 8 billion euros to be injected this year and another 2 billion in 2022 in education, health and social policies. The autonomous communities have already submitted their requests for the distribution of this European mechanism and will receive, based on the priorities expressed, almost 1,750 million in two years for education.