Celaá defends comprehensive education "above any parental veto"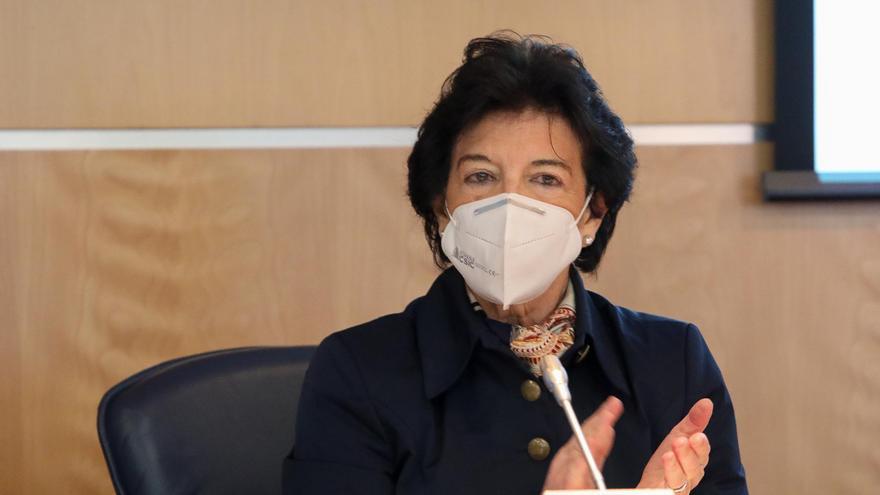 The minister of Education and Professional Training, Isabel Celaá, has stated this Saturday that comprehensive education is a "fundamental right" of minors, and that it will defend "over any veto parental that you want to implant ".
"Comprehensive education, including affective sexual education, is a fundamental right of minors. We are going to defend that right over and above any parental veto that may be implemented. The only interest that must prevail is the best interests of the minor", says Celaá through his personal Twitter account.
The head of Education has made these statements as a message to the controversy created in Murcia, where the regional government could appoint Mabel Campuzano, a deputy expelled from Vox and that last Friday he voted against the motion of censure to the Executive.
Vox is a party that has always defended implement the parental veto (or parental pin) as a tool for parents to decide if their children access certain content educational, and that now, with the supposed appointment of Campuzano, could be applied in the Region of Murcia.
Precisely, from this community the first reactions against it have already taken place, such as the demonstration on March 19, in which a hundred people gathered at the gates of the San Esteban Palace in the Murcian capital. The leader of the CCOO in the Region -convocating union-, Santiago Navarro, threatened that his union will not allow this situation in which, he said, "the fascists want to impose something that 50 years ago had been abandoned; They speak of a great and free Spain and we speak of freedom for all citizens. "
For Navarro, avoiding the indoctrination with which they defend themselves to put into practice the parental pin "is a lie", and on the contrary that change will mean further divide society because "education is decided by educators and not by parents."