CECA and CEOE agree to finance the competitiveness of Spanish companies and SMEs with 45,000 million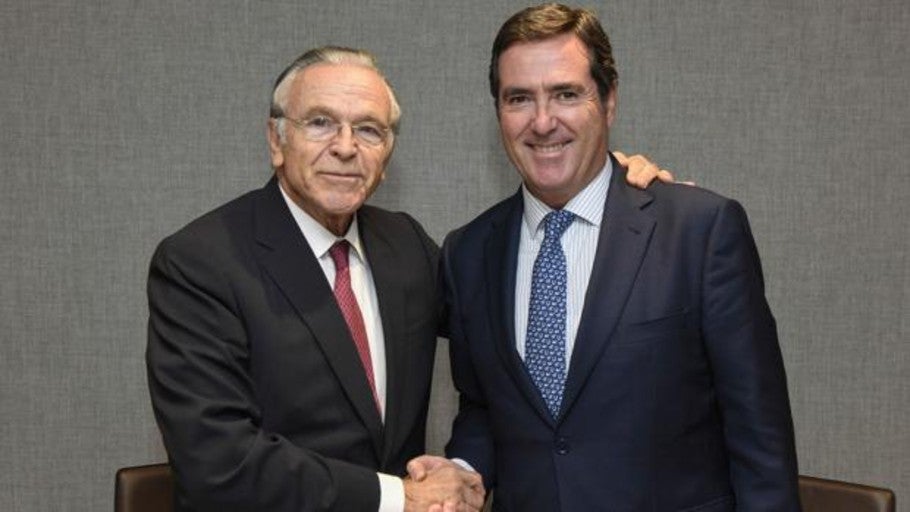 MadridUpdated:
CECA and CEOE today signed a collaboration agreement to finance Spanish companies worth 45,000 million euros through a battery of services and financial solutions in preferential conditions, as announced in a statement. The objective is the contribution to the creation and growth of companies, with special attention to the financing of innovation, entrepreneurship and internationalization.
One of the big focuses of the agreement is help the internationalization of Spanish business. In this sense, the agreement includes a series of specific financial products and services to help companies overcome the most common barriers encountered when starting their activity outside of Spain.
These services are related to the international collection and payment methods, the financing of exports and imports, the opening of accounts abroad or the accompaniment in international markets through branches and representative offices, among others.
The agreement signed today is framed within a complex economic context in which it is essential to support the productive fabric to increase the competitiveness of Spanish companies. Thus, both organizations consider it essential to carry out joint actions of business and financial momentum that result in the benefit of society as a whole.
To have access to these special financing conditions, interested companies must be members of CEOE. Subsequently, each financial entity will evaluate each of the requests independently, analyzing factors such as the economic sector in which the activity will be carried out, the solvency or the repayment term of the project.
All companies interested in accessing these lines of credit may consult the requirements both on the websites of the entities and at the branches. The banks and savings banks associated with CECA have a network of more than 11,000 offices in Spain, which offers enormous capillarity and facilitates access channels from anywhere in the country.
The entities associated with CECA will make available to the companies affiliated to CEOE a Specialized Service Line to answer questions about the Agreement or request information on the scope of the offer of financing products of the Entities. In this way, the initiative promoted by CECA and CEOE offers a comprehensive set of services.