'Ceasefire', the return of Dangerous Friendships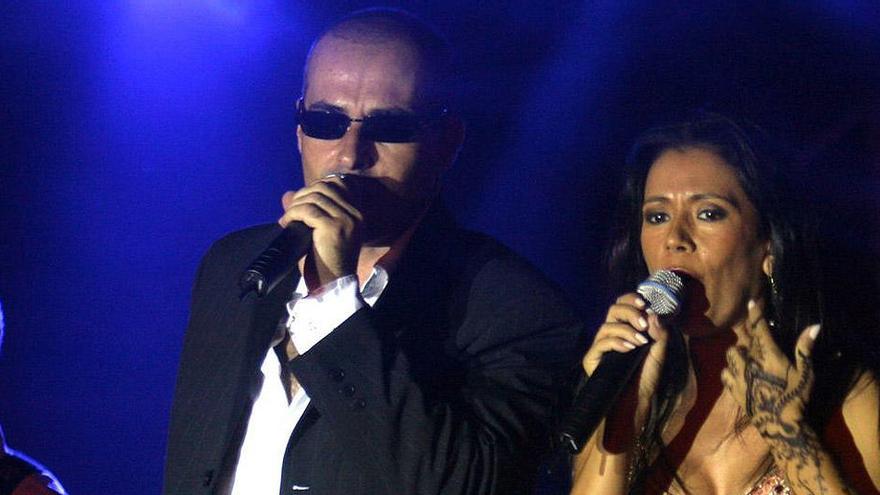 After many comings and goings, Cristina del Valle Y Alberto Comesaña have decided "bury the hatchet"and come back in style with Dangerous friendships with a compilation album to celebrate its 30th anniversary, which includes an unreleased single, 'Alto al fuego'.
A subject in which they sing of "love and empathy" as "antidote to hopelessness and the pain of not having done things well, "Cristina Del Valle told EFE.
"A year ago Alberto and I decided to bury the hatchet, to realize how beautiful we had done together and to get back together, because the truth is that we feel super comfortable together. We got together to say that it was good to always be at odds, we needed to regain our friendship, which was the most important thing, "the singer explains excitedly.
Del Valle and Comesaña met in 1988, during a party after the recording of the end of the year program on Galician television. Then the spark between the Asturian and the Galician arose, which would give rise to a stormy personal and professional relationship. "At that time we did not know how to separate the two relationships well, which led to many disputes. The success itself devoured our relationship," says the singer.
In October 2005, the duo would definitely separate, although five years later, on the occasion of the NGO festival "Alas Solidarias" they would meet again. That was the last time they were seen together on stage.
Last year, Comesaña invited Del Valle to the presentation of his new solo album, "En Shock", in Madrid. "That was where after many years apart we got back on stage together, and the truth is that the magic arose again between us. So we got back in touch and wrote to each other, already thinking of getting back together, but the pandemic came. and our plans stopped, "he clarifies.
The last push was at a Mastodonte concert held in Madrid. The singers met and decided to bury the hatchet, after cuddling up and "chatting about old times" for hours.
"The pandemic has made us reflect on the people who have been important in our lives. We all set out to rebuild affections and friendships, and our friendship had been 'so dangerous' that we had to put it on a new path and fondly remember what happy that we were. We deserve to enjoy ourselves well, for all that we achieved together and all that we lived, "he continues.
In this way, at the beginning of next year a compilation album of Dangerous Friendships is expected and with "many surprises" that still cannot be revealed. What the Galician woman does advance to this medium is that "it will be dedicated to all those invisible people behind the records."
"Producers, technicians, executives, record companies, people who set the stage, all of them are necessary for our work to go forward. Without them we would not be anyone, and now with the pandemic they are the ones who are suffering the most, so with this anniversary album we want to honor them as they deserve ", he details.
Another important thing for both of them is to be able to give a tour of Latin America, "where we hit very hard and where they always received us with a lot of love."
"We had and continue to be very successful there. When we toured we didn't have time to go, we were always in Spain, so for us it is a personal challenge. Besides, we want to discover the countries together," he confesses with a laugh.
The album, which is still in the "cooking phase", will not only have music and its respective video clips, but, according to Del Valle, they hope that it will also be accompanied by a graphic documentary book. "There is material with a lot of chicha and a lot of interest. They are 30 years of Dangerous Friendships, we deserve to have a story and make sure of it."