CEAR and the Common Council come together against racism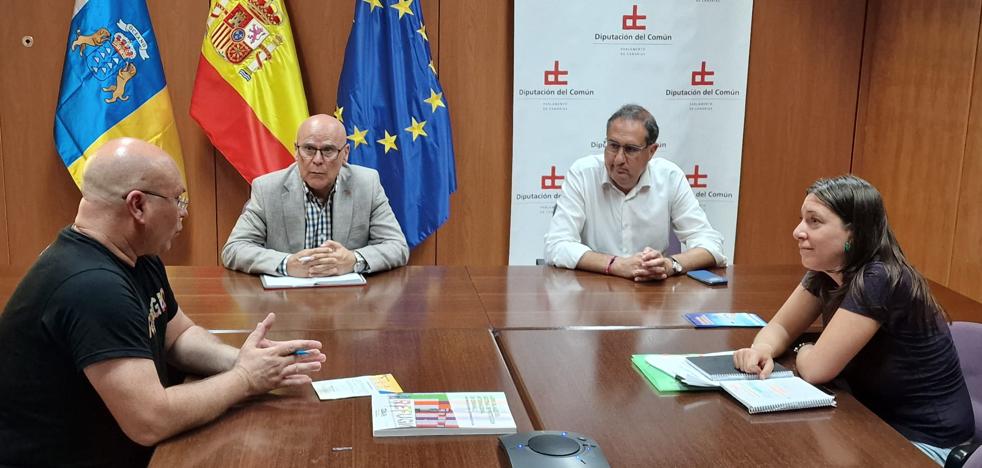 The commission has presented the Assistance and Guidance Service for Victims of Racial or Ethnic Discrimination | Yanes emphasizes the need to reinforce tests for minors
The migratory rebound has set off another alarm about a greater risk of violation of the rights of people who arrive on the islands based on their race or ethnicity. In this line, the Spanish Commission for Refugee Aid (CEAR) has requested the collaboration of the Deputy of the Common,
rafael yanesat a meeting where they presented the
Assistance and Guidance Service for Victims of Discriminationprotected by the Ministry of Equality.
"We want you to help us spread this service, since we know that the Institution receives numerous complaints for reasons of this type of discrimination", explained the territorial coordinator of CEAR,
Juan Carlos Lawrence. "Not only do we intend to raise the complaints we receive, but also to raise awareness, educate and guide other institutions, social entities and the citizens themselves so that they know how to defend their rights," he said.
The NGO assumes
the main office in Las Palmas de Gran Canaria, while in Santa Cruz de Tenerife the Red Cross does the same. It is intended to serve all those people who have been discriminated against because of their racial or ethnic origin in any area, in order to advise them, accompany them and respond to their specific needs, as well as prevent racism and xenophobia, and
educate and empower people who suffer in the exercise of their rights.
The deputy of the common, Rafael Yanes, described the visit as "timely" in the current framework of the migratory phenomenon. He also insisted on another of the issues that has been hampering the archipelago's ability to act:
testing minors.
"At this time it is vital that the service for age detection be strengthened and determine in a very short time if they are minors or adults, since these determinations have a differentiated legal consideration," Yanes explained.
In addition to Ragael Yanes and Juan Carlos Lorenzo, the meeting was attended by the first deputy of the Diputación del Común, Felipe Afonso, the technician from the CEAR Customer Service, Clara Herrero and, by videoconference, the adviser from the Diputación del Común Amanda Arms.