CCOO says that the Canarian budget for 2021 discriminates against teachers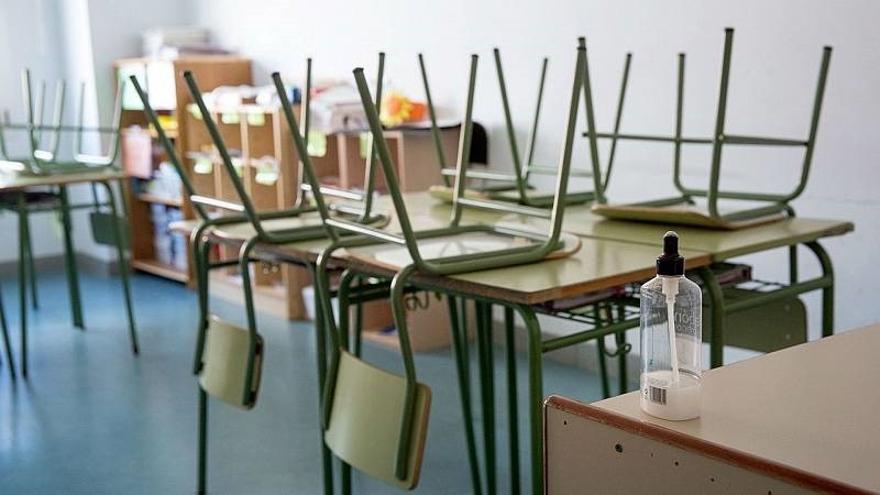 The union Commissions Workers (CCOO) has denounced this Monday that the project of regional budgets for 2021 maintains the "discrimination against teachers" of previous years and has presented proposals at the general bargaining table of public employees to improve conditions teachers' jobs.
As CCOO points out in a statement, teachers they suffer "labor and remuneration discrimination" in relation to the rest of the Canarian public employees and the teachers of other autonomous communities.
The union demands that the specific annual supplement for teachers and the supplement for permanent training (six-year terms) be received in fourteen equal payments, twelve monthly and two additional in June and December.
While the rest of the Canarian officials and the teaching officials of the other autonomous communities receive extraordinary payments of the same amount as a normal monthly payment, the Canarian teachers charge in the extraordinary payments 78% of the specific supplement and of the six-year terms, CCOO denounces.
In addition, the union denounces, interim officials have the right to triennium recognition and services in any public administration are eligible, but the Canarian Ministry of Education "only computes the services provided for it", forcing those affected to go to court to get it.
Another CCOO claim is that trainee officials receive the triennia perfected before and during the internship period and not just those perfected in the Ministry of Education before becoming trainee officials.
The union also demands the payment to the teachers of the complement of the Plan of Impulse of Foreign Languages, the payment of overtime instead of the complementary teaching hours, the payment of the monthly payments of July and August to temporary teachers who have worked five and a half months during the school year and the negotiation of the regulation of employment lists.