CCOO denounces the violation of the right to strike of ICHH workers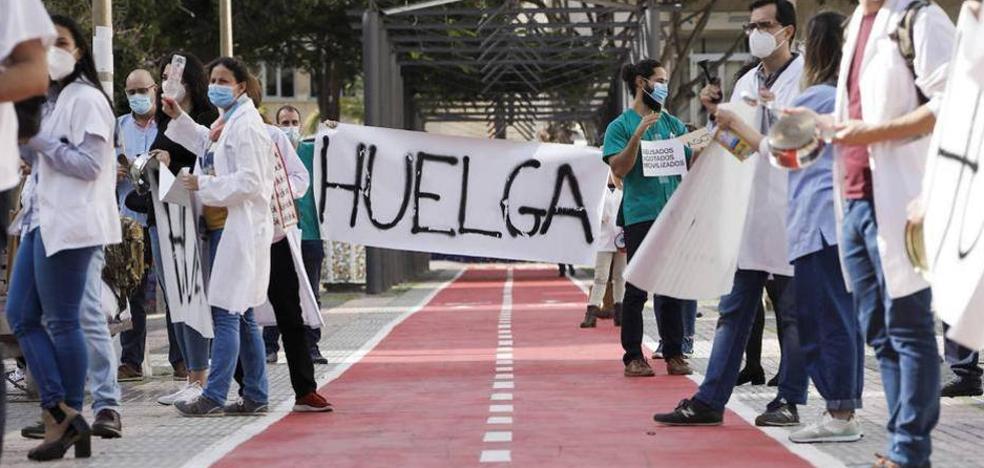 health
The workers have been on strike since April 29 to denounce the Ministry's intention to turn the institute into an autonomous body, privatize the staff and the service
The CCOO union has denounced this Thursday the
violation of the right to strike by the Ministry of Health when calling places for the hiring of personnel in La Palma while negotiating with the unemployed workers on a solution to the problem of personnel and means in the smaller islands.
As reported by the CCOO in a statement, the Ministry
violates the only agreement reached so far between the parties, since the ICHH promised to convene a dialogue table this June to study the way in which blood collections are made in the western islands outside the capital.
The president of the ICHH works council on the island of Tenerife, Daniel Quintero, recalled that
heICHH workers have been on strike since last April 29when weekly strikes of two hours began on Tuesdays, to denounce the intention of the Ministry to turn the institute into an autonomous body, privatize the staff and the service, and turn "blood into a market product."
Despite the fact that he had managed to advance in the negotiations, the discomfort has occurred with the new decision to call the squares without informing the unions.
Quintero has criticized the "form of management that has been imposed" in the ICHH, where in addition the minimum services have been decreed without the approval of the labor authority, an issue that has been sued before the Justice for
violation of fundamental rights.